What to Expect During Your Next Kugler Vision Appointment
Published by Lance Kugler, MD on June 3, 2020
This article originally appeared on the American Refractive Surgery Council Insight Blog
There is no denying that your next Kugler Vision appointment will look and feel quite different in the post-pandemic world — as it should! Eye doctors across the country, including Kugler Vision, have adopted rigorous safety protocols to protect your health and safety — as well as the health and safety of themselves, employees, families, and communities — during your next appointment. You should expect your next Kugler Vision appointment to work a bit differently, while at the same time providing you with the same world-class KV Experience that you're used to, with care and attention on you and your eye needs and goals. 
KV Puts Your Health First
Here is what might be different at your next eye doctor visit:
Prior to arrival, you will speak with one of our vision correction counselors. They will ask you a few preliminary questions regarding illness. For example: if you've had flu-like symptoms of any kind, if you've had a fever, if you've traveled out of the state or country, or if you've been exposed to anyone who may have had COVID-19. 

Upon arrival, you will be asked to wear a face mask while in the office and you will be offered hand sanitizer upon entering.

As part of the routine health check, your temperature will be taken.

Any friends or family members accompanying you to your appointment or procedure will be asked to wait for you in the car, rather than in the office lobby.

You may notice fewer employees in the office than normal. We are reducing the number of appointments and scheduling them further apart to help with social distancing and to reduce the number of people each patient comes into contact with.

Technicians will be sanitizing diagnostic equipment before and after each test.

Handshakes will be put on hold to eliminate the spread of germs.

Cell phones will be placed in a clear bag during your visit. Cell phones are one of the leading carriers of germs, so sealing these off during your time in the office will reduce the chances of them coming into contact with counters and other public areas of the office. 

All common area surfaces are sanitized once hourly by a team member dedicated to this task.
Additionally, the Kugler Vision team is also going through daily health checks, including having their temperature taken twice daily, and wearing face masks and gloves. You will also notice staff disinfecting patient areas throughout your visit, including countertops, door handles, equipment, and their hands/gloves.
New Options in Kugler Vision Appointments: Virtual and Private Visits
We recently shared that we put the implementation of telehealth technology on the fast track in order to continue serving as many patients as possible remotely. These visits are conducted either by phone or by video conference and give doctors and patients the opportunity to talk about any eye problems, answer any questions, and also conduct some of the initial testing up front before the patient is required to come into the office. As Kugler Vision reopened our vision correction suite to serve patients with laser vision correction procedures, we have used a hybrid of these virtual visits along with private, convenient in-office diagnostic appointments. One benefit of combining these two forms of doctor visits is that they help reduce the number of people each patient comes into contact with to keep patients, staff, and families safe and healthy. Kugler Vision has chosen to continue offering a combination of these visits because they offer a level of service and convenience patients appreciate.
Schedule a Private Appointment Today
Our experts at Kugler Vision are here to help you achieve crisp, clear vision through our new virtual consultations. You can book a virtual consultation with Dr. Kugler from the comfort of your own home by calling our team at 402.558.2211. If you have questions about LASIK or any of the laser vision correction services we provide, please contact us.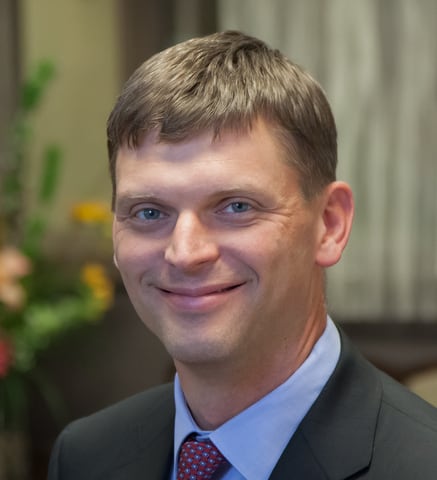 Lance Kugler, MD, is a specialist in LASIK and vision correction surgery and CEO of Kugler Vision. A proud Omaha native, he is passionate about improving lives through clear vision. Dr. Kugler serves on several national boards, and his practice is recognized internationally as a center of excellence. Dr. Kugler is one of the original founders of the Refractive Surgery Alliance, an international organization comprised of over 350 of the world's leading vision correction surgeons; he also served as its first president. In 2019, Dr. Kugler was selected as a TEDx speaker, and delivered a talk in Omaha about the worldwide epidemic of nearsightedness and refractive solutions. Dr. Kugler is an Associate Professor of Refractive Surgery at the University of Nebraska Medical Center's Truhlsen Eye Institute, has been published in many medical journals, and participates in numerous clinical studies to advance the field of vision correction surgery. Dr. Kugler and his wife are proud parents to five active kids. When he has a spare moment, he enjoys skiing, tennis, travel, and fine coffee.