Kugler Vision, Telemedicine Pioneer, Shows Virtual Doctor Visits Are Here to Stay
Published by Lance Kugler, MD on April 22, 2020
In the era of COVID-19, doctors are relying on new technology to
stay connected with patients
Omaha—The COVID-19 pandemic has created challenges across the country for businesses big and small. Medical practices are no exception. It is important to implement social distancing whenever possible to protect patients, doctors, and staff, but how does a practice continue to provide thorough, convenient care and optimum results? For many, the answer is telemedicine.
Kugler Vision is among the first small medical practices in the Omaha metro area to pioneer bringing telehealth to the area as a permanent fixture for its patients. Being an early adopter of this new technology has allowed Kugler Vision to provide high levels of personalized, post-operative care as well as help new patients navigate their vision correction options – all from the comfort and safety of home. These notable advancements in technology have made communicating with one of our doctors as easy as picking up a cell phone. 
Lance Kugler, MD, is the founder and physician CEO of Kugler Vision, an ophthalmology practice specializing in refractive surgery. From Dr. Kugler's perspective, telemedicine has always been inevitable, and the COVID-19 pandemic has simply sped up the move toward these new doctor-patient communication methods. "There has been a gradual but steady shift toward telemedicine in recent years, as doctors work to help patients while accommodating everyone's busy schedule. The current health crisis has simply shined a light on the awesome value of this type of technology as a way to help keep patients and providers safe, and sped up that paradigm shift. Simply put, telehealth is here to stay, and rapidly becoming the norm," Dr. Kugler says.
Through the telemedicine program, Kugler Vision doctors are able to connect with patients virtually, through HIPAA-approved, confidential video chats that can be tailored to fit patients' busy schedules and social distancing needs. Patients are able to have a private video conversation with their doctor from the comfort of their own home or workplace. This virtual technology can also be a convenient option in the post-COVID future for those still working from home, parents at home with the kids during summer vacation, and people who aren't able to use additional days or time off work to come in. 
For now, many states are implementing stay-at-home orders and keeping a range of facilities closed. While these are unprecedented times, one thing is certain – when the country does reopen, daily life will not look the same. "We have been integrating telehealth into our patient experience for over a year now. The pandemic certainly accelerated the implementation, but the technology is here to stay and we will be integrating it into our patient experience for years to come," Dr. Kugler says. It's one more creative way to connect doctors and patients while building cautious and proactive protocols into the process.
However, being less hands-on doesn't mean that the care provided by Kugler Vision is any less high-touch than usual. The practice prides itself on customer service, and patient satisfaction is one of the core tenets of the Kugler Vision model of care. "We invest a lot of time and energy into getting to know each and every one of our patients. When you're seeing the Kugler Vision team for your vision needs, you're never just a number – we treat you like family. While communication methods are shifting, you can rest assured you're going to be given ample time to chat with your provider, ask all your questions, and come away feeling heard and well cared for," says Dr. Kugler. 
Dr. Kugler is available for comment on telehealth and how its implementation is shaping a new era of healthcare post-COVID-19. Exclusive demonstrations of the telehealth technology are available for media outlets upon request. Additionally, Kugler Vision has made all its COVID-19 safety protocols available for the benefit of the public at this link: click here.

More About Kugler Vision
Kugler Vision is a world-class refractive surgery center located in the middle of the country, making Omaha a destination for exceptional vision correction outcomes. As a patient-centric practice, Kugler Vision specializes in procedures to reduce or eliminate reliance on glasses and contact lenses. Dr. Kugler serves as the Director of Refractive Surgery for the University of Nebraska Medical Center, is a founder and the first President of the Refractive Surgery Alliance, a TEDx speaker on vision correction and the myopia epidemic, and participates in numerous FDA clinical trials.
Schedule A Virtual Consultation Today
Our experts at Kugler Vision are here to help you achieve crisp, clear vision through our new virtual consultations. You can book a virtual consultation from the comfort of your own home with Dr. Kugler by calling our team at 402.558.2211. If you have questions about LASIK or any of the laser vision correction services we provide, please contact us.

FOR IMMEDIATE RELEASE
4.22.20
Contact: Stephanie Bradley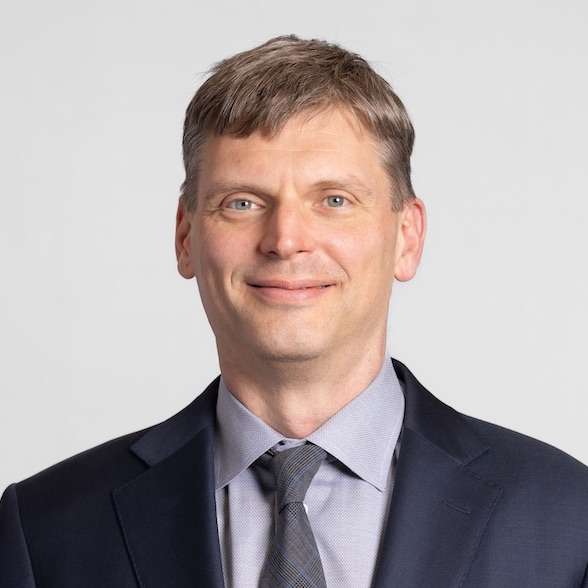 Lance Kugler, MD, is a specialist in LASIK and vision correction surgery and CEO of Kugler Vision. A proud Omaha native, he is passionate about improving lives through clear vision. Dr. Kugler serves on several national boards, and his practice is recognized internationally as a center of excellence. Dr. Kugler is one of the original founders of the Refractive Surgery Alliance, an international organization comprised of over 350 of the world's leading vision correction surgeons; he also served as its first president. In 2019, Dr. Kugler was selected as a TEDx speaker, and delivered a talk in Omaha about the worldwide epidemic of nearsightedness and refractive solutions. Dr. Kugler is an Associate Professor of Refractive Surgery at the University of Nebraska Medical Center's Truhlsen Eye Institute, has been published in many medical journals, and participates in numerous clinical studies to advance the field of vision correction surgery. Additionally, Dr. Kugler is proud to be a Board Certified Fellow of the World College of Refractive Surgery & Visual Sciences. Dr. Kugler and his wife are proud parents to five active kids. When he has a spare moment, he enjoys skiing, tennis, travel, and fine coffee.