Life is Better With LASIK at Kugler Vision
If you have tough vision problems like a high prescription, astigmatism, or reliance on reading glasses– don't be discouraged. At Kugler Vision, our award-winning LASIK experts can help. As the only team in Omaha to specialize in all seven vision correction procedures– we have customized solutions to treat even tough vision problems so you can experience life glasses and contacts free.
Kugler Vision: LASIK Omaha Expert
Kugler Vision is Omaha's leader in custom LASIK Eye Surgery and Laser Vision Correction Procedures. Dr. Lance Kugler has been serving the vision correction procedure and eye care needs of patients in Omaha, NE since 2005.
As a premier vision correction eye care provider in Omaha, LASIK is one of the many services we offer. Kugler Vision located in Omaha is the only practice in Nebraska or Iowa to offer all seven modern vision correction procedures available to reduce patients' dependence on glasses and contact lenses. Kugler Vision even offers solutions to reduce or eliminate dependence on reading glasses and bifocals! Kugler Vision is committed to delivering the very best experience for our patients so that they can enjoy the freedom of crisp, clear vision.
At Kugler Vision, your modern LASIK procedure is tailored to deliver the very best experience possible – that's why we've been voted the Best in Omaha #1 LASIK provider by our patients three years in a row! Isn't it time you started to SEE without glasses or contacts?
Trust your vision to the Omaha LASIK and cataract experts at Kugler Vision – we are proud to offer world-class results, cutting-edge technology, and superior customer service. This completely customized patient experience is one reason that people have come to Kugler Vision from 47 states and several countries to seek the care of our eye surgeons. Call our Omaha office for an appointment, or take our quick vision quiz to explore your modern LASIK procedure options for crisp, clear vision.
VisionTrack
Click the Tabs Below to Explore How Vision Changes Throughout Your Lifetime
Vision Correction Benefits
Live Life to the Fullest with the Freedom of LASIK
Why Choose Kugler Vision for LASIK?
Our mission is to help you get the most out of life by achieving amazing vision. There's no need to live a life restricted by dull, blurry vision and the never ending hassles and expense of glasses and contact lenses. You deserve to feel empowered and confident so you can enjoy the things you love with crisp, clear vision. One of our seven modern LASIK procedures can help you get there.
Kugler Vision is an internationally-recognized eye surgery center of excellence– making our Omaha, Nebraska office a destination for people seeking world-class vision correction outcomes.
Dr. Kugler is a co-founder of the Refractive Surgery Alliance – a dedicated group of over 300 expert LASIK eye surgeons across the globe. He also served as RSA's first president.
Kugler Vision is the only eye care provider in the Omaha area that performs all seven advanced forms of modern vision correction. Because we specialize in all vision correction methods, you can be confident that your recommendation is tailored to your eyes and your specific needs, for clear vision without the need for glasses or contacts.
Patients have traveled from 47 states and several countries to seek vision care from our expert team of eye doctors and surgeons.
Kugler Vision is the doctor's choice. Doctors travel from around the world to Omaha so they can collaborate with and learn from our friendly, professional eye surgeons and staff.
Dr. Kugler is a proud Omaha native, dedicated to giving back to his community by providing top-quality vision correction services. Kugler Vision also participates in the Focus on Independence Program– which provides vision correction at no-cost to those affected by paralysis.
Dr. Kugler is a featured TEDx Speaker on vision correction and the newest technological developments for the treatment of myopia (nearsightedness). You can watch his TEDx talk here: TEDx 2019 talk by Lance Kugler, MD.
Don't take our word for it – read one of the over six-hundred 5-star reviews left by satisfied patients in Nebraska and beyond.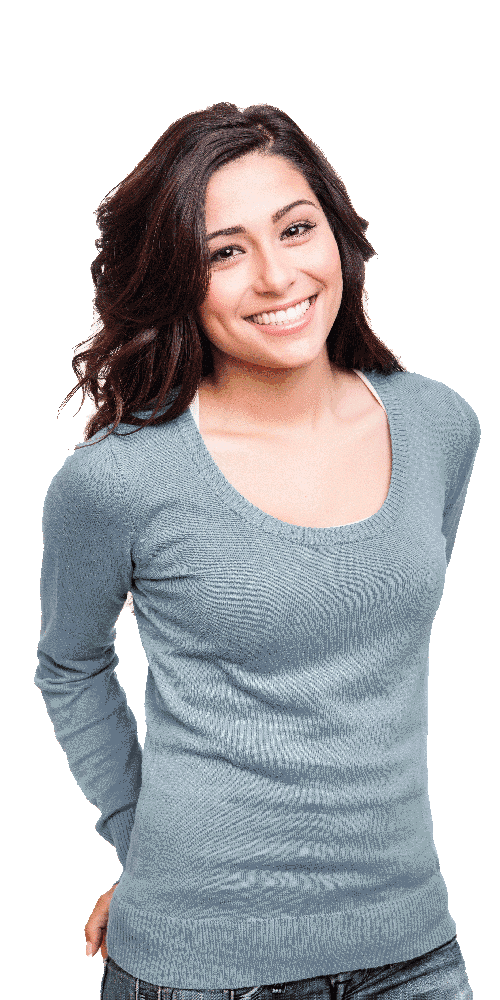 Is LASIK Surgery Safe?
LASIK surgery is very safe. We understand the fear of the unknown, especially when it comes to a LASIK procedure. Being educated about LASIK can help put your nerves at ease. Here are some medical fast facts about LASIK eye surgery:
LASIK is one of the safest elective surgeries in the world, with less than a 1% complication rate.
LASIK has been around for over 25 years! LASIK was officially FDA approved for those 18 and older in in the United States in 1995.
Those having LASIK are five times less likely to have a visual complication than those relying on contact lenses.
Over 25-million people have had LASIK worldwide.
LASIK has a patient satisfaction rate of over 98%.
76% of millennials say they're likely to have a vision correction procedure like LASIK surgery.
Large percentages of people depended on crisp, clear vision for safety and job performance have opted for a LASIK procedure– including hundreds of US service members, first responders, and even olympic athletes!
How Much Does LASIK Surgery Cost?
You can afford LASIK! Our mission in refractive eye surgery is to make it possible for every individual to maximize their visual potential through a vision correction procedure. We believe in life without visual barriers. LASIK is a practical and financially responsible decision– not an expensive luxury. Did you know that LASIK actually saves the average patient money over time? Additionally, Kugler Vision is proud to offer convenient, affordable financing to make opting for a LASIK procedure more affordable than ever. Once you see how much money you're likely to save from LASIK vision correction, you'll see you can't afford *not* to have LASIK.
Check out our pricing calculator to see how much money a LASIK procedure will save you.