How Much Does Modern LASIK Cost?
Published by Lance Kugler, MD on June 4, 2020
One of the most common questions we hear at Kugler Vision from people considering transforming their life with vision correction is: How much does modern LASIK cost? With the range of LASIK vision correction prices out there, we understand that it can feel confusing.
It's important to understand that there are different types of vision correction procedures and vision correction technologies available. Though LASIK is the most well known, there are actually seven vision correction procedures available to help people achieve crisp, clear vision without glasses or contact lenses. Kugler Vision is the only practice in Nebraska or Iowa to specialize in all seven refractive procedures today.
Here, we are going to discuss the various laser vision correction options to help you better understand the technologies and techniques available. We will also touch on several topics related to LASIK eye surgery cost, how LASIK can save you money, and how to budget for LASIK.

Let's start with the basics around modern LASIK cost and other vision correction procedures:
First: Using our state-of-the-art technology and processes, we will conduct an EyeAnalysis™ eye analysis to review all aspects of your vision and eye health. Then, Lance Kugler, MD, Kugler Vision's refractive surgeon, will evaluate and discuss with you the best solution for you and each of your individual eyes. Most patients have the same procedure on both eyes at the same time. However, you may not realize it, but your two eyes are unique unto themselves. In some cases, the treatment recommendations may be different for each eye, although this is rare. Therefore, the cost of vision correction is usually priced out "per eye." At Kugler Vision, the price you see is what you get – no surprise charges or fees. Here, world-class testing and pre- and post-operative care is included, as well as all the drops needed, and two years of follow up care. 
Second: There are many options in vision correction today and determining what is right for you and your vision is part of the work you will do with your refractive surgeon before deciding to have a procedure. When choosing a LASIK surgeon it's important to keep in mind the amount of time and money they have invested into the different technologies and techniques in order to achieve your vision goals. This will happen through a blend of skill and science that you will want to understand before choosing to proceed.
Vision Correction Options Include:
Modern LASIK – These modern LASIK techniques capture highly detailed measurements to create a unique map of your eye. This data is used to guide the laser to provide a more accurate and precise vision correction treatment based upon your specific anatomy.
PRK – A laser vision correction treatment that is applied to the surface of the cornea. The same excimer laser and similar eye mapping technologies used in LASIK procedures are available to customize the PRK treatment.
SMILE – A femtosecond laser to create a small disc of tissue within the layers of the cornea, which is then removed from a small incision in the surface of the cornea to improve the focus power of the eye.
Refractive Lens Exchange – A femtosecond laser accesses the crystalline lens of the eye, which is removed and replaced with a vision-correcting lens, known as an intraocular lens or IOL. These IOLs are able to treat a wide range of vision issues. By replacing the natural lens with an IOL, patients avoid having cataract surgery later in life.
ICL – A safe and effective treatment option for patients who are unable to have LASIK or PRK. The ICL, made of a biocompatible material, is positioned inside the eye between the iris (the colored part of the eye) and the natural lens, where it remains in place indefinitely without needing maintenance. 
Corneal Inlay – The inlay sits in the first few layers of the eye, known as the cornea. Smaller and thinner than a contact lens, the KAMRA inlay is a mini-ring with an opening  – or pinhole – in the center. The inlay uses this pinhole to focus light coming into the eye, restoring near vision while maintaining distance vision.  
Laser Cataract Surgery – During laser refractive cataract surgery, the cataract is removed and a new lens is put in the eye. Both the CATALYST and LenSx lasers create more precise incisions than the traditional handheld surgical procedure, incisions that heal faster once sealed and reduce the chances of infection or complications. With these lasers, much of the potential for human error is taken out of the equation. This helps make the procedure more reliable, with more consistent, accurate results.
Investing in Vision Correction Surgery 
Now that you know about some of the many options offered for vision correction at Kugler Vision, it might be helpful to talk through the financial side of choosing a procedure like modern LASIK.
LASIK eye surgery is a priority for many interested in seeing better without relying on glasses or contact lenses. It is natural to want to know you are getting a good value for your money. LASIK deals and discounts are available. However, you want to make sure you are making the best decision for the health of your eyes and vision.
From a cost standpoint, someone who requires vision prosthetics such as glasses or contacts can expect to spend an average minimum of $45,000 in their lifetime. That is over three times the amount you would spend on any of the seven advanced vision correction procedures offered at Kugler Vision in Omaha, Nebraska. To find out how much money you could save by making the switch to modern LASIK check out our LASIK savings calculator.
You may wonder if your insurance will help pay for the cost of LASIK or other laser vision correction. It depends on the type of insurance its specific policy benefits. It's important to note that Kugler Vision offers a variety of LASIK financing solutions, allowing you to conserve cash and making LASIK more affordable than ever on almost any budget. Also, many employers offer flexible or health savings accounts that give you a tax-free way to save for your procedure. 
During your LASIK consultation, you will discuss the procedures and technologies recommended for your specific vision needs and based upon your candidacy, as well as related costs. We want you to feel completely comfortable asking all of your LASIK questions about the recommendations as well as the price of the procedure. The selection of technologies offered, in addition to skills and experience is what sets your surgeon apart from other LASIK providers. 
Excellent vision is an investment. First, it's important to understand the many options which may be available to you. But, the most important step is scheduling an appointment with your doctor to discuss your needs and determine candidacy. A great first step to achieving your best vision possible is by taking our 60-second self-test by clicking the button below.

Schedule A Private Appointment
Kugler Vision is currently offering a combination of telehealth technology and private, in-office appointments to serve our patients. During your EyeAnalysis™ consultation we will arm with the information you need and help you make the best decision for your eye health and vision goals. If you've noticed changes in your vision or you're ready to be done dealing with the hassles of glasses and contacts, call the Kugler Vision team at 402-558-2211. Don't let anything hold you back from the crisp, clear vision you deserve. You can also schedule by using our convenient online scheduler located on our website.
This article originally appeared on the American Refractive Surgery Council Insight Blog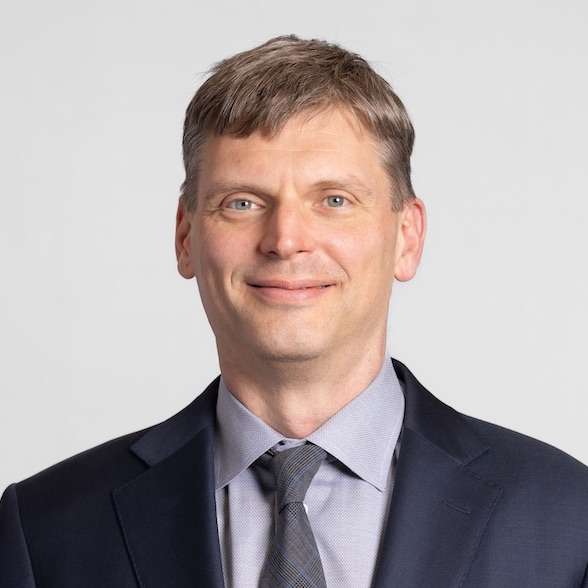 Lance Kugler, MD, is a specialist in LASIK and vision correction surgery and CEO of Kugler Vision. A proud Omaha native, he is passionate about improving lives through clear vision. Dr. Kugler serves on several national boards, and his practice is recognized internationally as a center of excellence. Dr. Kugler is one of the original founders of the Refractive Surgery Alliance, an international organization comprised of over 350 of the world's leading vision correction surgeons; he also served as its first president. In 2019, Dr. Kugler was selected as a TEDx speaker, and delivered a talk in Omaha about the worldwide epidemic of nearsightedness and refractive solutions. Dr. Kugler is an Associate Professor of Refractive Surgery at the University of Nebraska Medical Center's Truhlsen Eye Institute, has been published in many medical journals, and participates in numerous clinical studies to advance the field of vision correction surgery. Dr. Kugler and his wife are proud parents to five active kids. When he has a spare moment, he enjoys skiing, tennis, travel, and fine coffee.