At Kugler Vision in Omaha, Nebraska, it is our passion to help our patients live their lives to the fullest. We do this not only through the customized application of advanced laser vision correction procedures, but also by encouraging total health and wellness.
For many people, part of feeling your best is looking your best. In support of this, we are proud to offer two premium skin care products from PROVOQUE. These products:
combat common skin symptoms of aging

strengthen and renew aging skin cells

encourage a smooth and youthful complexion
No more glasses "hiding" wrinkles around your eyes? No problem. PROVOQUE skin care products promote tighter, firmer skin, as well as enhance radiance for a healthy glow.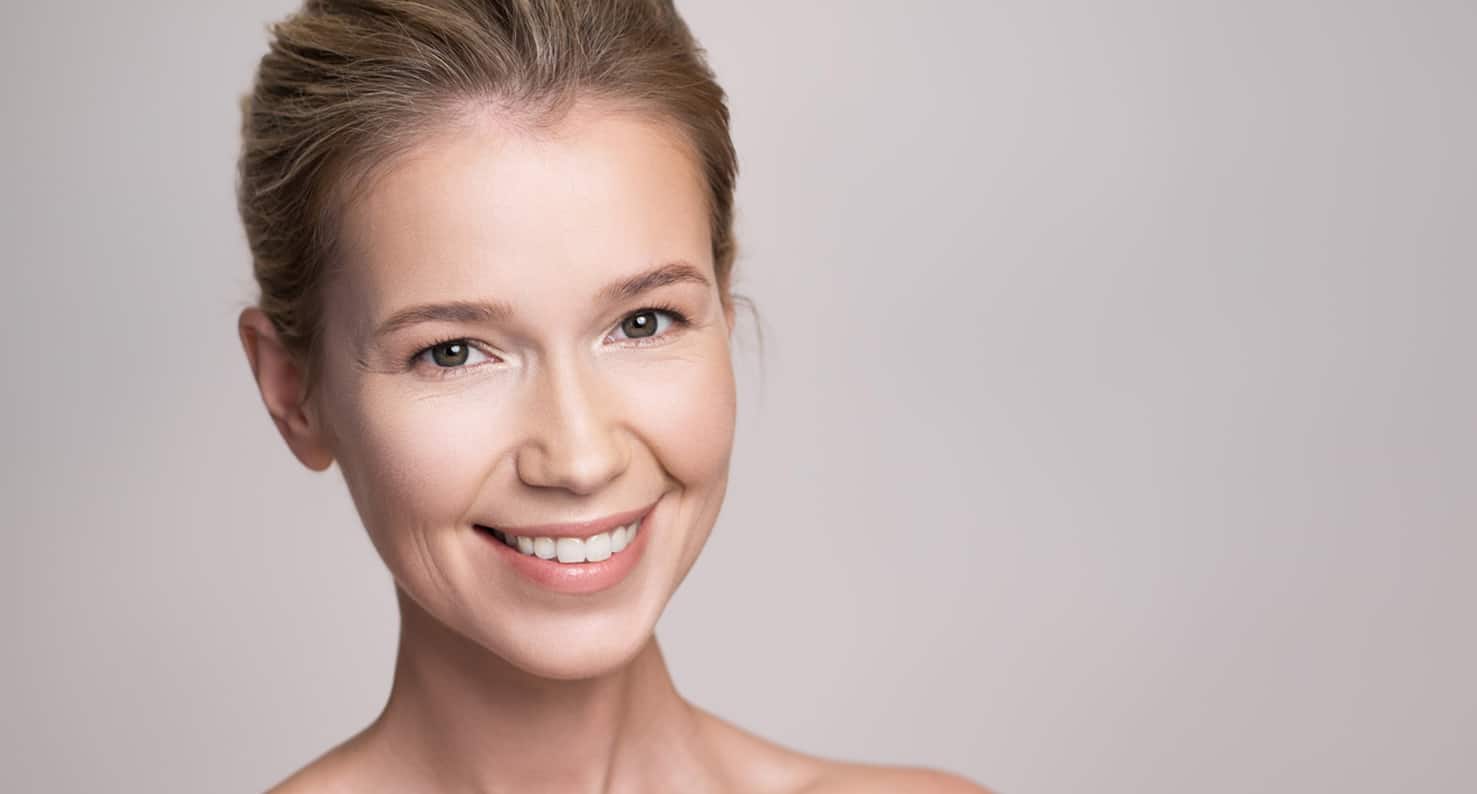 Skin Aging
As you age, the composition, texture, and appearance of your skin changes. Healthy, youthful-looking skin is dependent upon a complex microenvironment of supporting factors that are produced naturally by your skin cells. These factors help reduce the appearance of fine lines and wrinkles while providing even skin tone, smooth texture, firmness, and elasticity. As you age, your skin loses its ability to produce these supporting factors, resulting in an aged skin appearance.
An ideal antiaging skin care product would completely and accurately replenish the supporting factors that are lost with age, recreating the environment of youthful skin. PROVOQUE was developed by experts with just that in mind.
Introducing PROVOQUE
PROVOQUE contains a full range of natural components and improves the appearance of wrinkles, skin firmness, softness, and radiance. Developed by AIVITA Biomedical, a therapeutic development company with expertise in stem cell growth and research, PROVOQUE represents a revolutionary approach to using stem cell factors to address the visible signs of aging. Here are some benefits you can expect when using PROVOQUE skin care products:
Reduction in the appearance of fine lines and wrinkles in as soon as 14 days

Improvement in the skin's intrinsic ability to maintain and repair

Improvement of skin hydration through improved skin barrier function

Improvement in skin firmness, texture, and radiance
PROVOQUE Facial Serum
The patented skin stem cell-derived formula in PROVOQUE Facial Serum addresses several key signs of facial skin aging, including the appearance of wrinkles, fine lines, loss of firmness, rough dry texture, and blotchy discoloration. PROVOQUE Facial Serum is a new approach to addressing the visible signs of aging.
PROVOQUE contains Alpha-2-HS-glycoprotein (fetuin-A), a molecule that is secreted in large quantities by young cells

For all skin types, non-irritating, non-sensitizing

Backed by two controlled and blinded clinical evaluations, which tested for performance and safety
Apply one pump and gently massage over the entire face twice daily. It is recommended to apply the PROVOQUE Facial Serum to a freshly washed and dried face, as the first step in any skin care regimen you follow. After the facial serum has been applied, it is OK to put on any other lotions you use, and to apply makeup.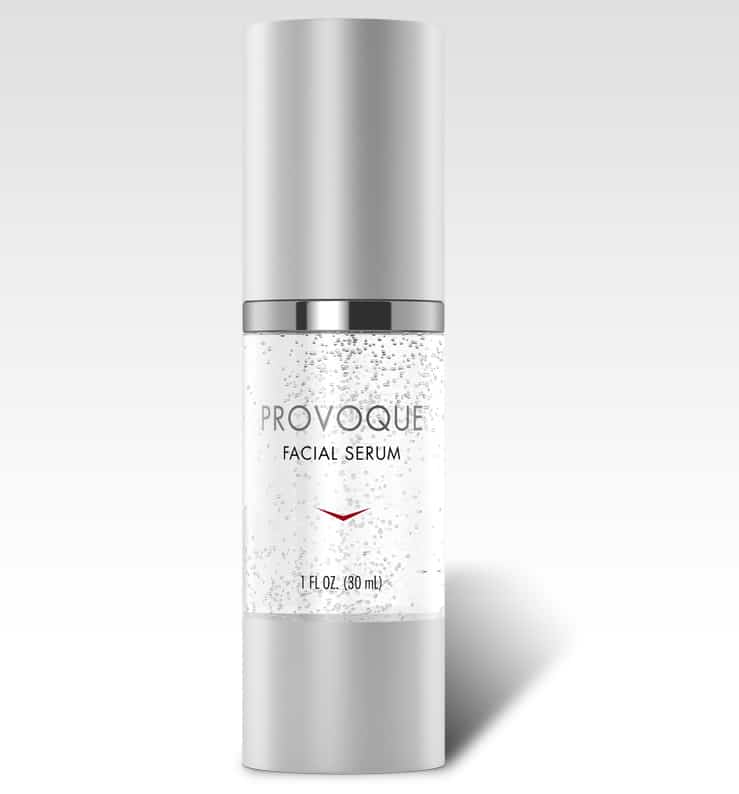 PROVOQUE Eye Complex
This scientifically formulated PROVOQUE Eye Complex addresses key signs of aging around the eyes. Clinical evaluations by industry-leading dermatologists noted significant improvements in overall under-eye skin appearance over the course of 12 weeks, including fine lines, wrinkles, smoothness, tone, and firmness.
PROVOQUE Eye Complex:
Reduces the appearance of lines and wrinkles around the eye in as soon as 14 days, with significant results after eight weeks

Is for all skin types, non-irritating, non-sensitizing

Has a specially designed applicator that provides a refreshing cooling effect and aids in enhanced formula absorption

Is backed by clinical evaluations, which tested for performance and safety
Pump once to dispense a small amount of lotion, use roller ball to apply. Use daily as needed.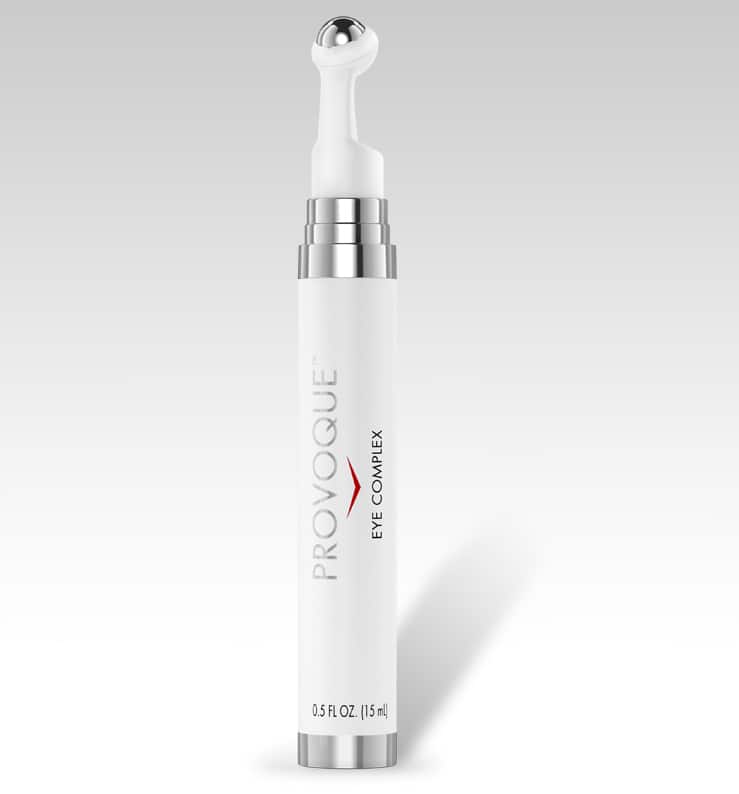 Achieve Youthful Results
PROVOQUE is a patented antiaging stem cell formula that helps improve wrinkles and promote skin firmness and luminosity. Sales of PROVOQUE directly support cancer research.
Ready for a radiant, glowing complexion? Contact us today at 402.558.2211 for more information or to purchase PROVOQUE Facial Serum and PROVOQUE Eye Complex.