Dr. Kugler Featured Speaker at TEDx Omaha
Kugler Vision is proud to announce that our very own Lance Kugler, MD, was a featured speaker at this year's TEDx Omaha. The theme of this year's TEDx speaker event was "Reframe." We couldn't possibly think of a better theme to discuss the rapidly growing field of laser vision correction. With the incredible power to correct nearsightedness and astigmatism, and even treat the need for reading glasses, vision correction, like modern LASIK, is quite literally reframing the way hundreds of thousands of people are seeing the world. 
In his TEDx Omaha talk, Dr. Kugler explores the real cost of eyesight, and makes the case for the global benefit, economic development, personal independence, career opportunities and life-changing impact of reframing how we perceive sight, vision, and our eyes. 
Ideas Worth Spreading – Myopia Is a Treatable Epidemic
Dr. Kugler's focus for this event was myopia (nearsightedness), and how treatable this epidemic actually is. That's exactly what this rapidly growing vision problem is – a far-reaching epidemic. Rates of nearsightedness are soaring. In the 1970s, 25 percent of all Americans between the ages of 12 and 54 were nearsighted. The current rate of nearsightedness is now 40 percent. Both environmental and genetic factors contribute to nearsightedness, but one noticeable correlation is that increased screen time and reduced time outdoors seem to be a factor in this alarming phenomenon.

One important statistic that Dr. Kugler addresses in his TEDx talk is that "close to 100 percent of people will eventually need some sort of prosthetic device to see in their lifetime." This is just one of the reasons it's so exciting that there are now seven different vision correction procedures available to reduce or remove the use of vision prosthetics like glasses and contact lenses altogether. These seven different vision correction procedures include: LASIK, PRK, SMILE, corneal inlays for near vision, ICL, refractive lens exchange (RLE), and laser cataract surgery. Ocular prosthetics like glasses or contacts assist people with their vision needs or make it easier for them to see, but these impermanent methods come with significant drawbacks. Contact lenses are associated with an increased risk of eye infections (LASIK is 10 times safer!).
From a cost standpoint, someone who requires vision prosthetics such as glasses or contacts can expect to spend an average minimum of $45,000 in their lifetime. That is over three times the amount you would spend on any of the seven advanced vision correction procedures offered at Kugler Vision in Omaha, Nebraska. So why do so many people put up with the frustrating and expensive lifetime option of glasses or contacts? Why do people accept the annual tests, new prescriptions, risk of infection and injury, and enormous ongoing financial commitment of these vision prosthetics when modern LASIK is affordable and safe?
The good new is, more people than ever before are candidates for LASIK or another vision correction procedure, due to incredible technology advancements. To find out if you're one of them, take our 60 second self test. This vision quiz can help inform you of which procedures you'd likely qualify for, and are a great first step in your LASIK research. To take our vision quiz, simply click the button below.

More About Myopia
To better understand nearsightedness, it's helpful to first understand how the eye works to help us see. Light enters your eye through the front surface of the eye, called the cornea, and travels into the pupil. The pupil is the black hole in the middle of the iris, which is the colored part of the eye. Behind the iris is the eye's natural lens. It focuses the light onto the retina. The retina is the inside layer at the back of the eye, and contains cells that are sensitive to light. The image is then converted into electrical impulses that are sent through the optic nerve at the back of the eye to the brain. All of this happens continuously and instantly to give you clear vision from near to far distances.
But eyes don't always work perfectly. Their exact size and shape affect how well they focus light. These differences can cause some people to have refractive errors, one of which is myopia. Here are a few facts about myopia:
Near objects are clear, but objects at a distance are blurry.

It is hard to focus on an object or detail far away, or across the room.

It occurs when the cornea (front surface of the eye) is too rounded or steep, or the eyeball is too long.
To learn more about common vision conditions, you can further explore our website.
More About Dr. Kugler
Lance Kugler, MD, a proud Omaha native, is a specialist in laser vision correction and is passionate about improving lives through clear vision. Dr. Kugler serves on several national boards, and his practice is internationally recognized as a center of excellence. Dr. Kugler is one of the original founders of the Refractive Surgery Alliance (RSA), an international organization comprised of over 300 of the world's leading vision correction surgeons; he also served as its first president. Dr. Kugler is an associate professor of Refractive Surgery at the University of Nebraska Medical Center's Truhlsen Eye Institute. He has been published in many medical journals, and participates in numerous clinical studies to advance the field of vision correction surgery.
Feeling Inspired? Correct Myopia With Modern LASIK
Now that you know that modern LASIK is affordable and can treat both nearsightedness and astigmatism, and that one of the nation's foremost LASIK experts is conveniently located right here in Omaha,  what is holding you back from achieving crisp, clear vision? If you're still dealing with the hassles of glasses and contacts, call the Kugler Vision team at 402-558-2211, or schedule your EyeAnalysisTM consultation by using our convenient online scheduler. We can't wait to help you achieve your best vision possible!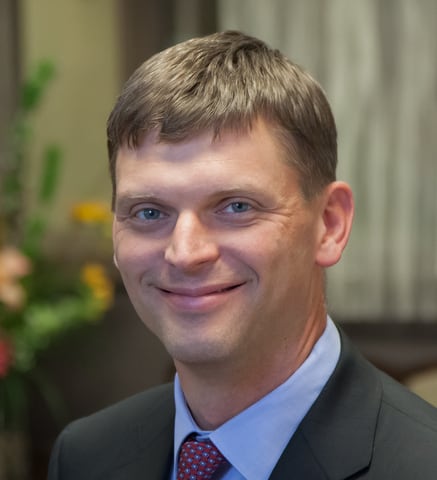 Lance Kugler, MD is the Founder and Physician CEO of Kugler Vision in Omaha, Nebraska. Following a year of specialty training, during which he performed over 1300 refractive surgical procedures, Dr. Kugler returned to Omaha to bring the latest state-of-the-art LASIK and cataract surgery technology to Nebraska. Dr. Kugler serves as Director of Refractive Surgery for the University of Nebraska Medical Center, where he is in charge of resident education and research programs to advance the field of refractive surgery.