Mollie Hiatt, OD
Serving Greater Omaha, Nebraska
Mollie Hiatt, OD, is a native Nebraskan. She grew up in Grand Island and attended the University of Nebraska Omaha for her undergraduate education. Dr. Hiatt was excited to return to Omaha after graduating from optometry school.
"I love exploring all things Omaha and engaging in the Omaha community!"
Why Did You Choose Eyecare?
From an early age, Dr. Hiatt appreciated and valued the gift of sight. Like many, Dr. Hiatt grew up fairly nearsighted. Her sister also has a genetic eye condition.
"After witnessing firsthand my sister's recovery from three surgeries, I had a deeper understanding of the importance of vision. Today, I am honored to provide eyecare and help construct a vision plan for each patient."
"I'm very fortunate to have such a rewarding career and so many opportunities to help people. Refractive surgery changes our patients' lives for the better. I appreciate our patients and having the ability to provide quality care for them before and after they go through such a life-changing experience. Thank you for trusting me and the Kugler Vision team for your eyecare needs!"
Experience
Dr. Hiatt's passion for optometry began when she started working in an optometry office during her undergraduate education. She became fascinated by how the eye operates, and found herself wanting to learn more. Dr. Hiatt did just that at Indiana University, where she attended optometry school. She enjoyed her education and time in Bloomington, where she graduated in 2014. During her time at IU, she interned at a refractive clinic and two military bases. One of Dr. Hiatt's favorite things to do is learn, and she continues to furthering her education at various seminars.
Personal Life
When Dr. Hiatt is not working at Kugler Vision, she enjoys spending time with her family and friends. She loves a challenging card game, time on a lake, volleyball, and exercising. To recharge from a long day, she enjoys knitting or reading a good book.
"My dad taught me the value of persistence and hard work, and my mom instilled in me the importance of empathy and compassion."
CURRICULUM VITAE
Mollie Hiatt, OD
CURRENT POSITION
Optometrist: Refractive Clinical Care, Teen, Adolescent and Sports Vision, Specialty Contact Lens
Kugler Vision, Kugler Vision, P.C., Omaha, Nebraska
EDUCATION
Doctor of Optometry, (OD)
Indiana University School of Optometry (IUSO)
Bloomington, IN – May 2014
B.A. General Sciences magna cum laude
University of Nebraska at Omaha
Omaha, NE – May 2010
CLINICAL EXPERIENCE
VisionWorks, Omaha, NE (11/2014 – 2016)
Precision Vision, Grand Island, NE (7/2014-2/2015)
Optometric Extern Rotations:
Dorn VA Medical Center, Columbia SC (2-4/2014)
Atwater Eye Care Center, Bloomington IN (11/2013-1/2014)
Naval Health Clinic Quantico, Quantico VA (8-10/2013)
Lasik Pro, Orlando FL (5-7/2013)
EMPLOYMENT
VisionWorks, Omaha, NE (11/2014 – )
Precision Vision, Grand Island, NE (7/2014-2/2015)
IUSO Clinical Science Associate Instructor, Bloomington, IN (8/2012-5/2013)
IUSO Optics Tutor, Bloomington, IN (8/2011-5/2012)
Optician Precision Vision (5-8/2011)
Optician Invisions Eye Care, Omaha, NE (1/2008-7/2010)

OFFICER POSITIONS
• Child Vision Collaborative Omaha, Building Healthy Futures, Omaha (2/2015-present)
• Big Brothers Big Sisters Board of Directors, Grand Island, NE (8/2014-3/2015)
• Academic Honor Committee, Bloomington, IN (8/2012-5/2013)
• IUSO VOSH Treasurer, Bloomington, IN (4/2012-4/2013)
Volunteer Optometric Service to Humanity (VOSH)
COMMUNITY INVOLVEMENT
• American Optometric Association Member – Since 8/2010
• Nebraska Optometric Association Member – Since 7/2014
• NE VOSH Member – Since 7/2014
• UNO Young Alumni Academy, Omaha, NE – Since 9/2014
• Beta Sigma Kappa Honor Society, Bloomington, IN (8/2012-5/2014)
• VOSH Volunteer Service Trip, Guanajuato, Mexico  (3/2012 and 3/2013)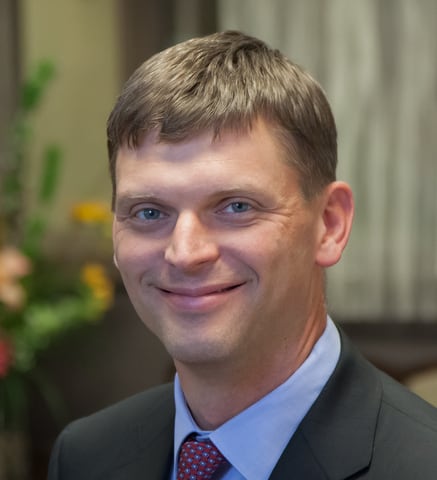 Lance Kugler, MD is the Founder and Physician CEO of Kugler Vision in Omaha, Nebraska. Following a year of specialty training, during which he performed over 1300 refractive surgical procedures, Dr. Kugler returned to Omaha to bring the latest state-of-the-art LASIK and cataract surgery technology to Nebraska. Dr. Kugler serves as Director of Refractive Surgery for the University of Nebraska Medical Center, where he is in charge of resident education and research programs to advance the field of refractive surgery.