LASIK Patient Focus: Twitty
Omaha Radio Producer and Personality Chooses Kugler Vision for Laser Vision Correction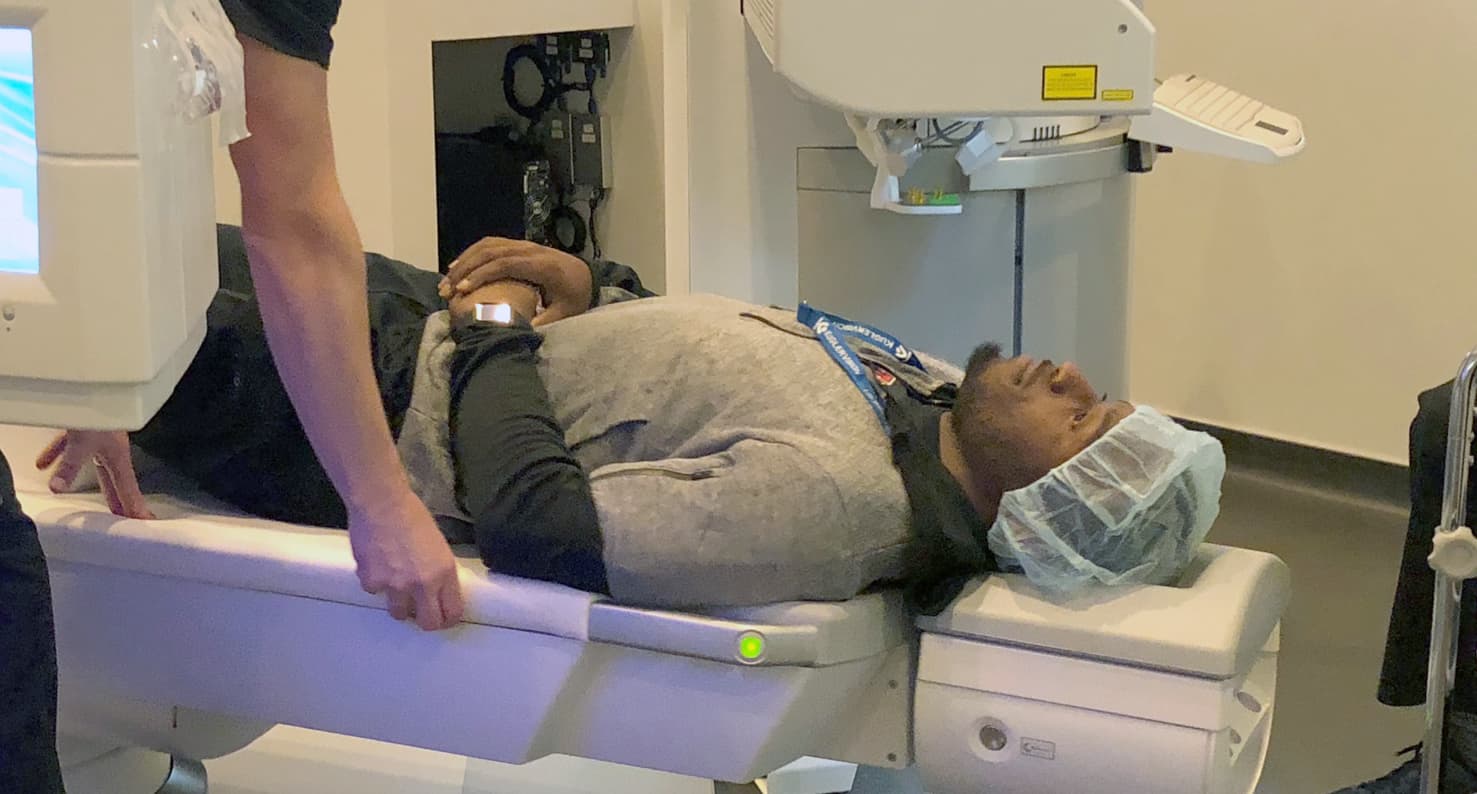 Isaiah Twitty, Pat & JT in the Morning Show producer on Sweet 98.5 and on-air personality on Power 106.9, chose Lance Kugler, MD, to perform his LASIK vision correction. Twitty had the life-changing procedure in March 2018 at Kugler Vision, the Midwest's leading provider of laser vision correction.
Meet Isaiah Twitty
Isaiah Twitty, 25, graduated from Northwestern College in 2014 with a degree in sports management. He became the on-air personality for Power 106.9 in March 2015 and the Pat & JT Morning Show producer for Sweet 98.5 in August 2016. Twitty brings wit, charm, and liveliness to Sweet 98.5 and Power 106.9 that keeps listeners tuning in.
In his free time, he says he enjoys being on the move. He says his favorite hobbies are:  "working out — cardio, weights, StairMasters, ellipticals, running, biking — anything that keeps me moving to give me a good sweat and a good burn." With warmer weather approaching, Twitty is looking forward to playing intramural football and basketball. He also wants to do a 5K in the next year.
Clear vision, without relying on glasses or contacts, will benefit his daily life, especially as an athlete.
The Struggles of Glasses and Contacts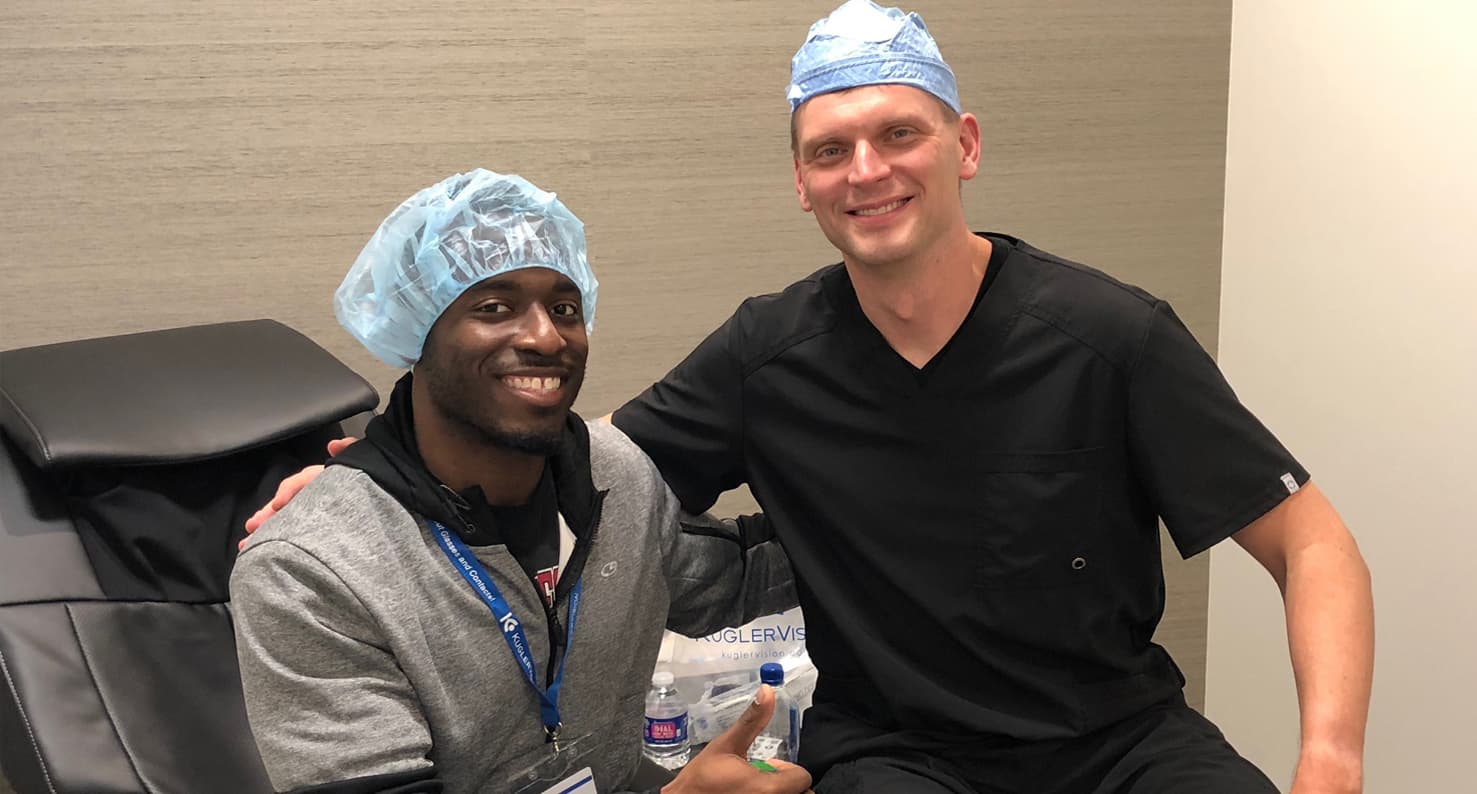 Growing up, Twitty didn't like wearing glasses. We bet lots of people can relate – it's tough when you're a kid and your Mom and Dad pick out your frames for you. They may not be what you would have chosen for your signature look.
He worried he'd look like a "nerd," instead of the active athlete he was. Once he was able to pick out his own frames, he started wearing glasses more often, but they still weren't something he wanted to deal with for the rest of his life. Before coming to Kugler Vision for LASIK, Twitty said he wore glasses and contacts about 50/50.
One of his biggest frustrations with glasses was driving at night. Late at night, his eyes were too dry to wear contacts, so he wore glasses, which resulted in troubles with glare and reflections from headlights on the streets. He is now looking forward to driving free from glasses and contacts.
Life After LASIK
Twitty now has a new view of life without glasses or contact lenses. He is recently engaged and couldn't be happier. He's looking forward to seeing his beautiful bride walk down the aisle without any lenses between them. Twitty said he has known for a while that glasses would be a "no go" for his wedding day. "My fiance told me that I could not have glasses on for the wedding, that I had to have contacts in that day," he said. "When I told her I was getting LASIK, I think she was probably even more excited than I was!"
He says: "we are also planning on doing a cruise for our honeymoon, where of course we will be swimming and scuba diving. I am excited to be able to have no restraints with anything I do. I'm excited to just be able to get up and go."    
A New View

"I'm excited to just see the world for what it is — just being able to wake up and go, take a nap and go, drive at night and go, swim, not worrying about glasses and contacts, how long my contacts have been in — all that hassle is out the window!" Twitty says. "I went from 20/150 to 20/20. After actually having LASIK, I feel the enjoyment of it, and I have a whole new perspective of laser vision correction. If you are thinking about it, I'd say just do it."
The entire Kugler Vision team is excited that Twitty has transformed his life with LASIK. Laser vision correction is life-changing. If you want to see the benefits of LASIK like Twitty is seeing, please contact us at 402.558.2211, or schedule a LASIK consultation online here.