#1 Best of Omaha LASIK Provider for 2018, 2019, and 2020
Published by Lance Kugler, MD on December 17, 2019
Kugler Vision has recently been awarded the Best of Omaha's #1 LASIK Provider for the third straight year and we want to thank you! The Best of Omaha™ contest, sponsored by Omaha Magazine, allows local readers and followers to vote in 176 different categories for their favorite Omaha businesses and services. 
As a proud Omaha native himself, Dr. Kugler is dedicated to helping to improve the lives of those in the community through improving their vision. So to accept an award that was voted on by happy patients within the Omaha community is an honor. Since its start, Kugler Vision has continued to evolve and grow in size and stature by bringing today's most advanced technology, talented experts, and a passion for customer service. We want to thank the Omaha community for its continued support, and for trusting in us for achieving crisp, clear vision.
Why Do We ❤ Omaha So Much?

It's because of this intense feeling of appreciation and gratitude for his hometown that after an intensive refractive surgery fellowship in Nashville, Tennessee, Dr. Kugler brought his services back to Omaha. When deciding on a location for the practice in 2011, Dr. Kugler had Omaha at the top of his list.
He emphasized his love for the community and his strong belief in the centralized location: 
"I had the good fortune of growing up in Omaha. When I thought about where I'd like to live, work, and contribute to after my fellowship training– Omaha was the obvious choice. I love this community, and I felt that by bringing this type of vision correction expertise to Omaha, I could give back. Seeing the absolute joy on our patients' faces when they first experience clear vision without glasses or contacts makes coming to work each day incredibly rewarding! Thank you Omaha for placing your trust in Kugler Vision."
When Dr. Kugler chose Omaha for the location for Kugler Vision, he could never have anticipated the immense engagement and loyalty that it would receive from the people of Omaha. After being named Best of Omaha #1 LASIK provider for the third consecutive year, it seems Omaha has chosen Kugler Vision right back and we want to sincerely and deeply thank everyone who voted for our team. 
The Kugler Vision Difference
At Kugler Vision we take great pride in serving our patients and helping them through this life changing journey of laser vision correction. We deeply believe that the experience of vision correction allows patients to be more themselves than ever – their best and happiest selves, with the clear and precise vision they were always meant to have.
Perhaps the most important part of the vision correction journey actually takes place *before* a patient's LASIK day. It's the testing, preparation and evaluation beforehand. Kugler Vision knows that in order to give patients world-class vision results, it's important to get the most detailed and thorough testing scientifically possible. That's why Kugler Vision has the nation's most advanced assortment of diagnostic testing equipment under one roof (the most advanced diagnostic suite in the region!). This helps us ensure that each patient is recommended the solution that truly suits their eyes, and their specific visual needs perfectly. Treatment at Kugler Vision is 100% customized to each individual.
If you've been considering LASIK and just aren't sure where to start, a simple and easy way to begin your research is to take our 60 second self test. Haven't tried this yet? No problem! Just click the button below:

The patient's experience is just as important as world-class vision results. Kugler Vision is a fully customer service focused organization. We want each and every person coming through our door to feel heard, valued, and appreciated.  From not having ringing phones up front to providing fresh baked cookies each day, every detail of our office and interactions are engineered with a positive patient experience in mind. We are not satisfied until we know that they are leaving our doors calm, confident, and feeling well taken care of. We are here for you every step of the way!
What's All the Buzz About? 
These little details are making a big impact, and we are honored that many local writers have written about their experiences with us. Cam Vacek from Light Passing Through actually had a LASIK consult at FOUR separate Omaha offices before happily selecting Kugler Vision for her LASIK. Tracy Cartwright from the Fashion Sessions loved our modern and elegant office. Erin Fairchild from Her Heartland Soul found that LASIK at Kugler Vision was easier that she imagined, virtually pain free, and the team made her feel confident and comfortable. 
Our mission is to maximize the human experience for our patients by helping them see the world with the best vision possible. We want them to feel empowered and confident, and live life with energy and vitality. Kugler Vision is a lifestyle enhancement center committed to empowering our patients and giving them a life without glasses and contact lenses.
We see each and every procedure as momentous, and incredibly important. No matter how many thousands of procedures our team sees, we are always keenly aware that for THAT patient, this is a once in a lifetime experience. That's why we do all we can to always ensure that experience is amazing. 
But you don't have to take our word for it. View the video below to hear what some of our patients are saying:
Clear Vision For Life
Here at Kugler Vision we strive to be your partner on this journey towards a lifetime with better vision. We call this holistic approach to lifetime clear vision the VisionTrackTM.  Whether you are consulting for LASIK at age 25, for relief from contact lens intolerance in your 30s, solutions to get out of readers in your 40s and 50s, or for treatment of a cataract at 65, the Kugler Vision team will personalize your vision correction and care plan to fit your unique needs. We are here to help you achieve your best vision– not just now, but for the rest of your life. That commitment to a lifetime of healthy, happy eyes has led to many happy patients sharing their stories. 
"From the moment I got there, and throughout the entire process, Dr. Kugler made me feel so relaxed and comfortable and I knew I was in good hands. It was really important to me that I met with my surgeon at every visit. I couldn't think of a better staff to have behind me than the staff at Kugler Vision." – Haley H.


Thank You Omaha!
Kugler Vision wouldn't be what it is today without the strong community members and the belief they showed in Dr. Kugler when he chose Omaha to be the home for his practice. Receiving this award for the third year in a row exemplifies the positive following and support the community continues to show day in and day out and reiterates what Dr. Kugler knew from the beginning…Omaha was and still is the obvious choice.
If you've been wondering what life would be like with the freedom to SEE clearly without glasses and contacts every waking minute, it's time to reserve your EyeAnalysis consultation with our experts. Call us at 402-558-2211 any time, or take advantage of our convenient online scheduler. We can't wait to meet you!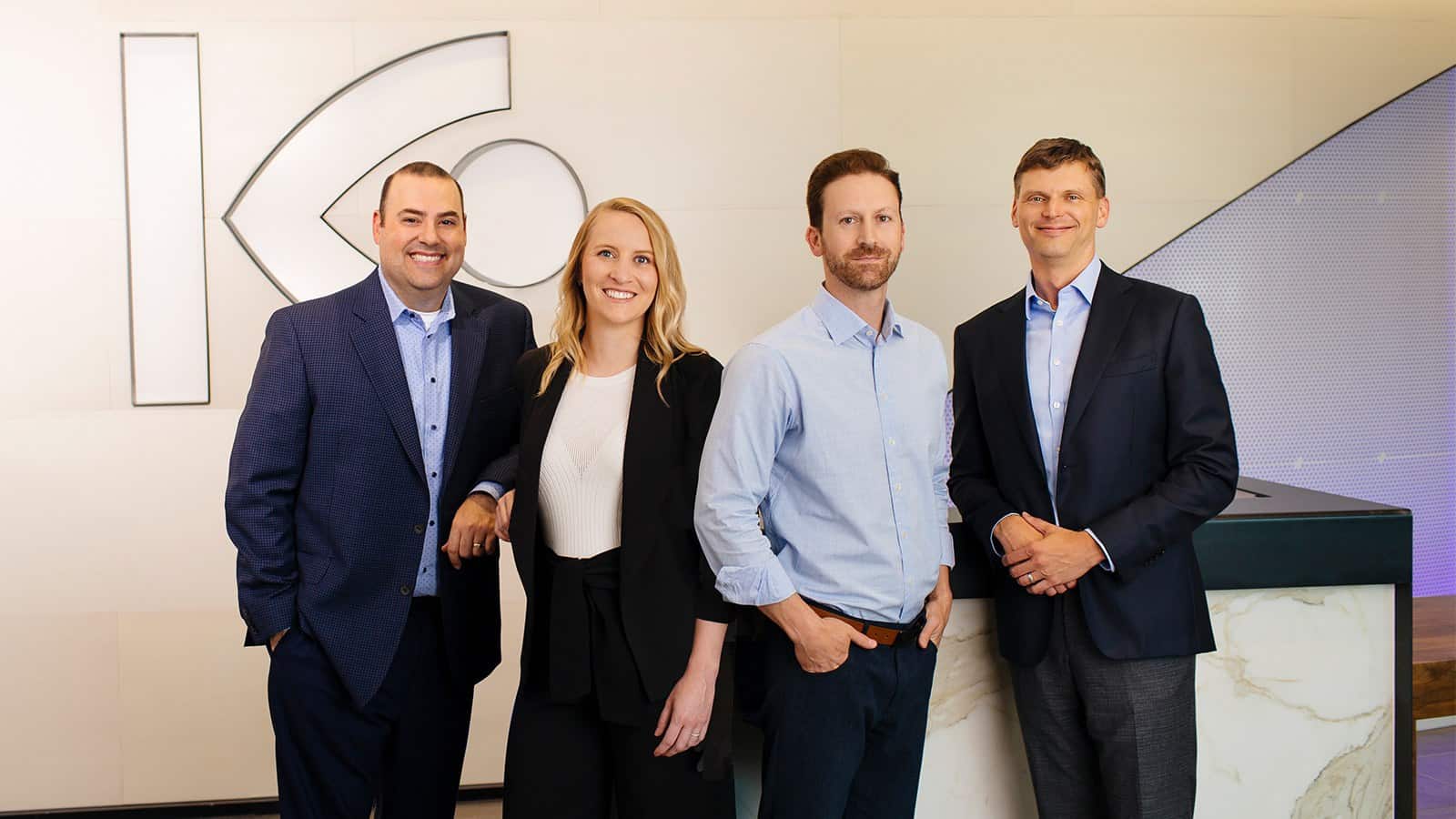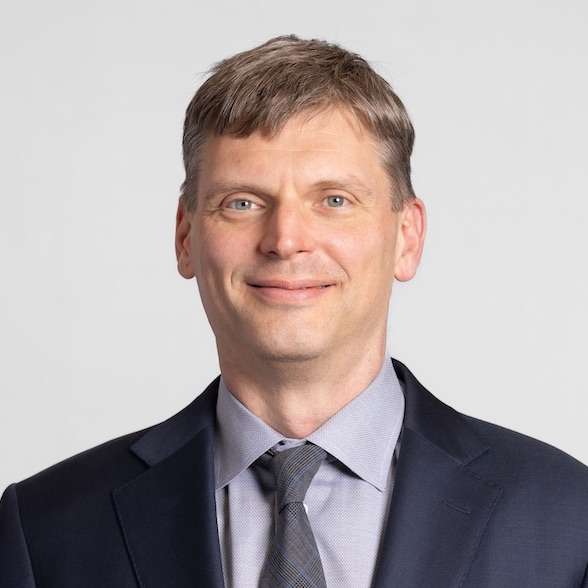 Lance Kugler, MD, is a specialist in LASIK and vision correction surgery and CEO of Kugler Vision. A proud Omaha native, he is passionate about improving lives through clear vision. Dr. Kugler serves on several national boards, and his practice is recognized internationally as a center of excellence. Dr. Kugler is one of the original founders of the Refractive Surgery Alliance, an international organization comprised of over 350 of the world's leading vision correction surgeons; he also served as its first president. In 2019, Dr. Kugler was selected as a TEDx speaker, and delivered a talk in Omaha about the worldwide epidemic of nearsightedness and refractive solutions. Dr. Kugler is an Associate Professor of Refractive Surgery at the University of Nebraska Medical Center's Truhlsen Eye Institute, has been published in many medical journals, and participates in numerous clinical studies to advance the field of vision correction surgery. Dr. Kugler and his wife are proud parents to five active kids. When he has a spare moment, he enjoys skiing, tennis, travel, and fine coffee.