The True Cost of LASIK in Omaha
Published by Lance Kugler, MD on May 16, 2023
If you've been dreaming of ditching those glasses and contacts but weren't sure if laser eye surgery was in the budget, we may have some surprises for you. Once you compare the real cost of LASIK with the never-ending expense of prescription eyewear, the picture is clear: An investment in LASIK is much less than the lifetime cost of glasses and contacts.
Could you actually save money with LASIK? Read on for the shocking truth …
LASIK is less than you think.
Do you wear contact lenses? A box of prescription lenses may look like a small investment right now, but it adds up. Two-week contact lenses cost about $50 per box, plus you'll need to replenish lens solution and supplies. That's a total of $1,345 annually. So, someone who is 35 now can spend more than $33,000 on vision correction just by age 60 (the average U.S. lifespan is 79)! And that doesn't even include projected inflation.
Compare that to LASIK surgery, which is just $2,200 to $3,200 per eye on average. That may feel like an intimidating up-front price for someone on a budget but consider this: so many LASIK patients have been able to break free from the constant spending on glasses and contacts, saving them thousands in the long-term.
After laser eye surgery, the thousands of dollars you used to spend on corrective lenses could fund things like a dream vacation, a down payment on a car or home, or even a more comfortable retirement.
You don't have to pay it all at once.
We understand the challenges of paying for a life-changing surgery – and we never want finances to be a barrier to achieving vision goals. That's why Kugler Vision offers LASIK financing options so you can enjoy visual freedom now and make affordable payments after.
We have teamed up with trusted health care financing partners to provide simple and affordable ways to fund vision correction. We've secured payment plans that include up to 2 years no interest, and extended plans for the lowest possible monthly payments.
You can bring down your LASIK cost.
LASIK surgery is not covered by most insurance plans – it is considered a "cosmetic" procedure – but you can use a few techniques such as medical spending account dollars, tax write-offs and tax refunds for vision correction, which can save you some money.
Flexible medical spending. As of 2023, workers can contribute an annual maximum of $2,750 to a flexible spending account (FSA) or health savings account (HSA). This money is deducted from your earnings pre-tax, meaning you won't pay taxes on FSA/HSA funds.
Tax refund. Did you get a refund on your 2022 taxes? LASIK is a great place to invest it. The sooner you get out of expensive contact lenses and eyeglasses, the more money you save in the long run.
If you itemize deductions on your tax forms, you may be able to deduct the cost of LASIK on your federal return. Check with your tax preparer for information on how to save money by claiming eligible deductions.
Want to see how much you could save by getting LASIK now? Use the Kugler Vision LASIK affordability calculator to estimate long-term savings and low, short-term payments. Or tap here to book a consultation online, and your Patient Relationship Specialist will review all your payment options with you at your appointment.
As modern vision correction specialists, we at Kugler Vision are committed to serving our patients' needs on the journey to a life free from visual barriers. Take the first step with a thorough eye analysis and find out if you qualify for Modern LASIK or one of our 6 other advanced vision correction treatments. Book online at LasikOmaha.com.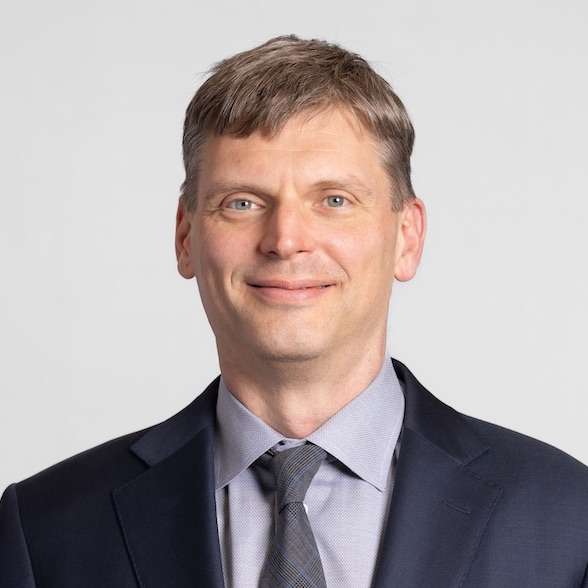 Lance Kugler, MD, is a specialist in LASIK and vision correction surgery and CEO of Kugler Vision. A proud Omaha native, he is passionate about improving lives through clear vision. Dr. Kugler serves on several national boards, and his practice is recognized internationally as a center of excellence. Dr. Kugler is one of the original founders of the Refractive Surgery Alliance, an international organization comprised of over 350 of the world's leading vision correction surgeons; he also served as its first president. In 2019, Dr. Kugler was selected as a TEDx speaker, and delivered a talk in Omaha about the worldwide epidemic of nearsightedness and refractive solutions. Dr. Kugler is an Associate Professor of Refractive Surgery at the University of Nebraska Medical Center's Truhlsen Eye Institute, has been published in many medical journals, and participates in numerous clinical studies to advance the field of vision correction surgery. Additionally, Dr. Kugler is proud to be a Board Certified Fellow of the World College of Refractive Surgery & Visual Sciences. Dr. Kugler and his wife are proud parents to five active kids. When he has a spare moment, he enjoys skiing, tennis, travel, and fine coffee.