One Optometrist's ICL Vision Correction Experience
Published by Lance Kugler, MD on February 25, 2021
Patient Focus: Dr. Faith Schneider's ICL Story
Eye doctors get vision correction too! At Kugler Vision in Omaha, Nebraska, we have helped correct the vision of many eyecare professionals. It's always exciting when someone within our field opts to have their vision corrected with us because we know that having a laser vision correction procedure like LASIK or an ICL vision correction procedure will help them not only in their private lives but in caring for their patients. No more fogging glasses with their masks!
About six months ago, our vision correction experts had the honor of serving Faith Schneider, OD. Dr. Schneider suffered from fairly severe myopia (nearsightedness) for much of her life, so she was ready to leave the difficulty of glasses and contacts behind. She had ICL vision correction surgery with us, also sometimes called the permanent contact lens procedure. Get to know Dr. Schneider in today's Patient Focus.
Vision Struggles: What Life Was Like Before ICL Surgery
Dr. Schneider's parents first noticed she was having vision difficulties when she was very young – just 2 years old. The average age that nearsightedness is detected in the United States is 7 years old. It was good that she had such early detection, because she was able to get corrective lenses so she could see clearly. 
"Those who know me know I have been wearing glasses since I was 2 years old, with an extremely high glasses prescription. I honestly do not remember ever being able to see anything clearly past my nose without any help from glasses," said Dr. Schneider.  
Dr. Schneider's strong prescription gave her unique insights into eyecare needs and helped steer her in the direction of a career in optometry. "I have been dependent on glasses and contact lenses my whole life to learn and function in this world and have been thankful for the sight glasses and contact lenses gave me. And that was one of the main reasons why I wanted to become an optometrist – to help people who can't see well without glasses, just like me."  

What Is ICL Vision Correction?
ICL stands for implantable collamer lens. It is a very small biocompatible lens that is implanted under the eye's surface just behind the iris (colored part of the eye) and in front of the eye's natural crystalline lens. The ICL bends (refracts) the light entering the eye, focusing it sharply on the retina (back of the eye). This focus allows for crisp, clear vision without glasses and contacts.

The ICL cannot be felt by the wearer, and requires none of the upkeep or daily routine that traditional contact lenses need. The ICL cannot be seen by either the wearer or the outside observer. The ICL can also be removed in the future if desired. These are just some of the factors that have made ICL such a popular option for those with high myopia or astigmatism. ICL surgery is safe and comfortable, has a fast recovery time, and is utterly hassle free. If you have more questions about ICL vision correction, please check out our ICL FAQ for answers to the most common questions about this laser vision correction procedure.
Dr. Schneider's prescription was higher than recommended for LASIK. But she was a perfect candidate for ICL vision correction. When she heard that her vision could be corrected and she could live a more convenient life without glasses and contacts, she was thrilled – and we were excited for her too.
A New Life of Visual Freedom – What Life Is Like After ICL Surgery
It's hard to believe it's already been half a year since Dr. Schneider had ICL vision correction with us. She's enjoying crisp, clear vision that is even better than how she'd been seeing with glasses or contacts. She wrote to share her post-ICL story with us, and we're excited to share it with you in her own words below.

"Six months ago at Kugler Vision in Omaha, I had the opportunity to have ICL surgery, iImplantable collamer lens) having a permanent contact lens implanted inside both of my eyes, allowing me to see without any glasses or contact lenses. I have never seen so well in my whole entire life! Straight off of the surgery chair, I could see and read signs across the room that before I wouldn't have been able to tell there was even a sign hanging up. I was completely speechless (if you know me well, you know that doesn't happen often!), and so overwhelmed with joy! I thought I saw well with my glasses and contact lenses before, but it is truly amazing how I see now. I am so thankful for Dr. Kugler, Dr. Kapeles, Dr. Hiatt, Dr. McIver, and all of their supporting staff for everything they did for me during my time with them at their office. What an exceptional team!"
Inspired? See if the ICL procedure could be right for you by taking the 60-second vision quiz at the button below.

Dr. Schneider's Message for Those Struggling With Blurry Vision
At Kugler Vision, customer satisfaction is our top priority and one of our most treasured core values. Our entire team is passionate about providing not only clear vision to our patients, but a transformational, positive patient experience as well. That's why it means so much to hear from our happy patients that they've enjoyed their time with the Kugler Vision team. It's also another reason we're so honored to have over 600 happy patient reviews across Facebook, Google, and Yelp.
When asked what she would say to someone struggling with their vision and whether she would recommend Kugler Vision to a friend, here's what Dr. Schneider said: "I would highly recommend Kugler Vision to anyone thinking about any type of corrective vision surgery. I also invite you to check out my one-day and one-week post-op videos!"
Dr. Schneider's 1-Day Post-ICL Recovery Video:

Dr. Schneider's 1-Week Post-ICL Recovery Video:
In fact, Dr. Schneider's ICL surgery went so well that she sent her husband to Kugler Vision. "My surgery went so great, my husband ended up going in for the same procedure two months after me! And Ryan's vision is even better than mine! It is just so cool! I never thought in my whole life I would see so amazing without any correction. Truly a miracle. Thank you again to everyone at Kugler Vision!"
Get a Fresh Start With Crisp, Clear Vision
Feeling inspired by Dr. Schneider's story? When you're ready for a fresh start and a clear new view, call our office at 402-558-2211. Learn about how laser vision correction like LASIK or one of our other six vision correction procedures could help you. Or, to begin your vision correction research right now on your own, check out the easy 60-second vision quiz for a quick look at which options may be right for your eyes. We hope to see you (and help YOU see!) soon.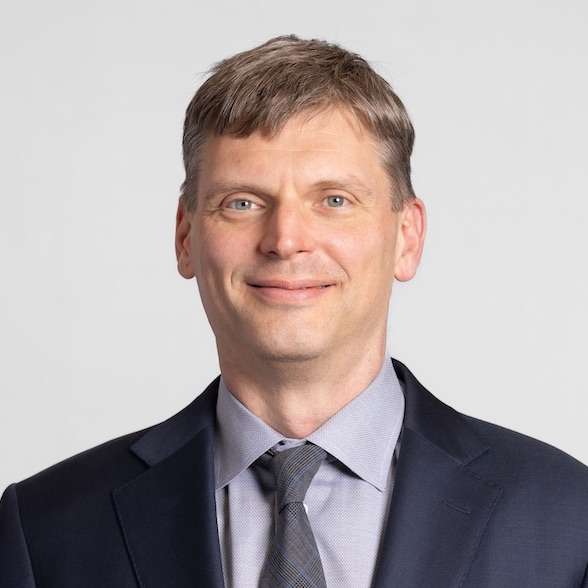 Lance Kugler, MD, is a specialist in LASIK and vision correction surgery and CEO of Kugler Vision. A proud Omaha native, he is passionate about improving lives through clear vision. Dr. Kugler serves on several national boards, and his practice is recognized internationally as a center of excellence. Dr. Kugler is one of the original founders of the Refractive Surgery Alliance, an international organization comprised of over 350 of the world's leading vision correction surgeons; he also served as its first president. In 2019, Dr. Kugler was selected as a TEDx speaker, and delivered a talk in Omaha about the worldwide epidemic of nearsightedness and refractive solutions. Dr. Kugler is an Associate Professor of Refractive Surgery at the University of Nebraska Medical Center's Truhlsen Eye Institute, has been published in many medical journals, and participates in numerous clinical studies to advance the field of vision correction surgery. Additionally, Dr. Kugler is proud to be a Board Certified Fellow of the World College of Refractive Surgery & Visual Sciences. Dr. Kugler and his wife are proud parents to five active kids. When he has a spare moment, he enjoys skiing, tennis, travel, and fine coffee.