Omaha Eye Surgeon Is Among Nebraska's First to Have New Astigmatism-Correcting Procedure
Kugler Vision in Omaha, Nebraska, is the first to bring the breakthrough
SMILE treatment for astigmatism to the region.
OMAHA– Local eye surgeon Dan Agraz, MD, will be among the first to have SMILE vision correction to treat astigmatism, and Kugler Vision in Omaha, Nebraska, will perform the state-of-the-art procedure that was just approved by the U.S. FDA. Dr. Agraz will undergo the procedure on Nov. 15 and is one of the nearly one in three Americans who suffer from astigmatism, which is an irregular oval-shaped cornea that results in objects appearing stretched or blurred.
Even though astigmatism is so common, many people don't know there are treatments available to cure it – now more than ever. For people who weren't laser vision correction candidates in the past, this breakthrough treatment may be the clear-vision solution they've been waiting for.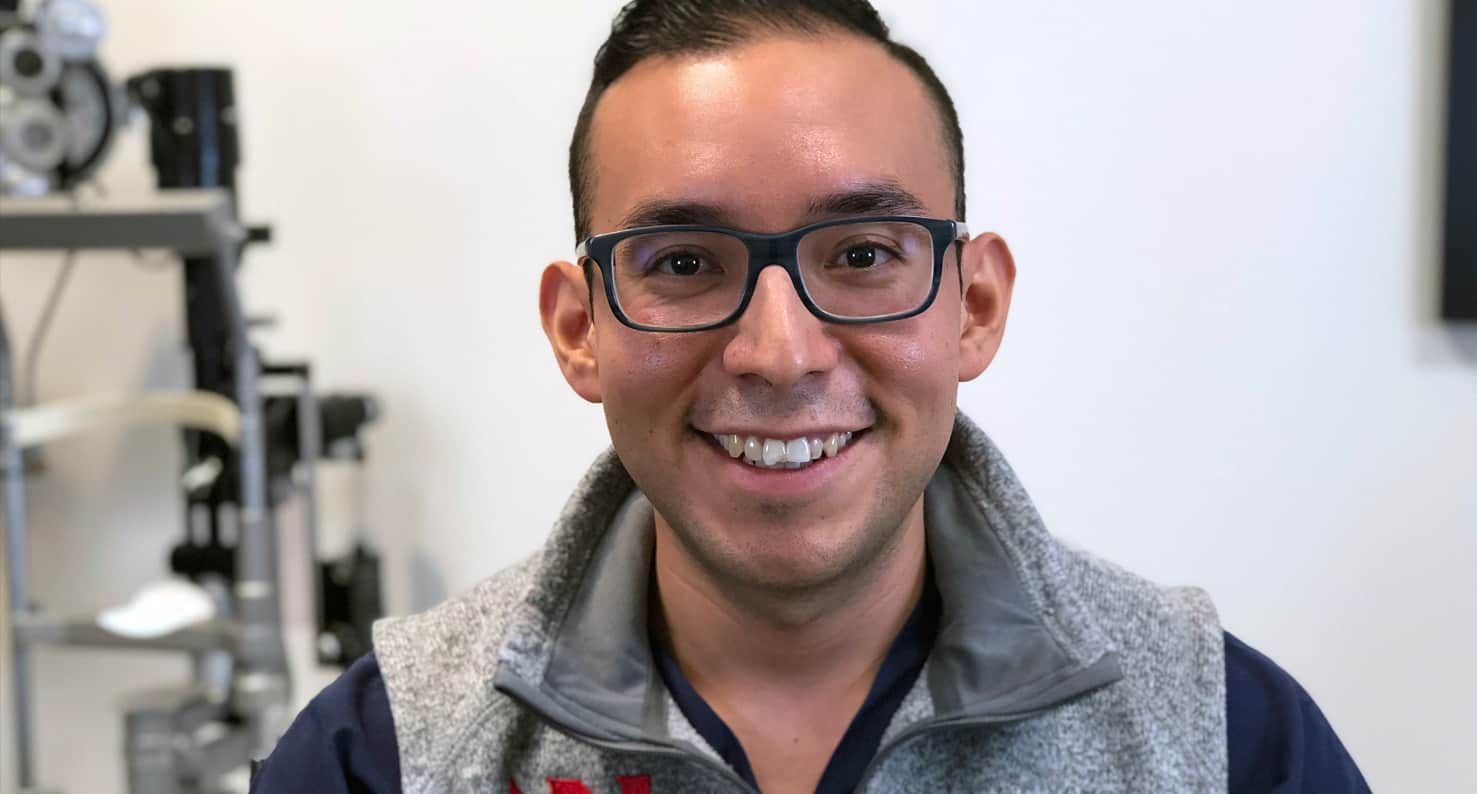 As an ophthalmologist in training, Dr. Agraz has a front row seat to seeing the benefits of laser vision correction. For him, being free from glasses will mean an improved experience in his surgical training. "When we're doing surgery, we're looking through a microscope," he says. "With glasses on, fogging up can be a problem, especially when you're wearing a surgery mask. In my line of work, I need to be able to see to take care of people."
Dr. Agraz, of Omaha, has lived with the hassles of glasses for years. Now he'll be among the first in the nation to receive the SMILE treatment for astigmatism. "I was told I needed glasses when I was around 12 years of age. Now it's been 15 years. It would be nice to get rid of them!" says Dr. Agraz. He is currently an ophthalmology resident at the University of Nebraska Medical Center. It was there that he first learned of SMILE with astigmatism correction.
Approved by the FDA on Oct. 5, SMILE for astigmatism is one of a small but powerful group of new advancements in the treatment of astigmatism available in the U.S. this fall. "With so many people being affected by astigmatism, it's especially exciting to see such strides in treating it," says Lance Kugler, MD, surgeon and founder of Kugler Vision. "With the introduction of SMILE for astigmatism, and the upcoming Toric ICL permanent, implantable contact lens, more people than ever before are candidates for laser vision correction. They can achieve freedom from glasses and contacts and experience clear vision."
For Dr. Agraz, the wait is almost over. He will bring his studies and passion for running and road biking to the next level. "I'm looking forward to seeing what life is like to not wear glasses," he says. "It's just become a thing I do – I've gotten used to it. It will be quite interesting and exciting to just wake up and see without putting my glasses on!"
Dr. Kugler is available to the media to speak further on recent advancements in the treatment of astigmatism and the technology being used to make it possible.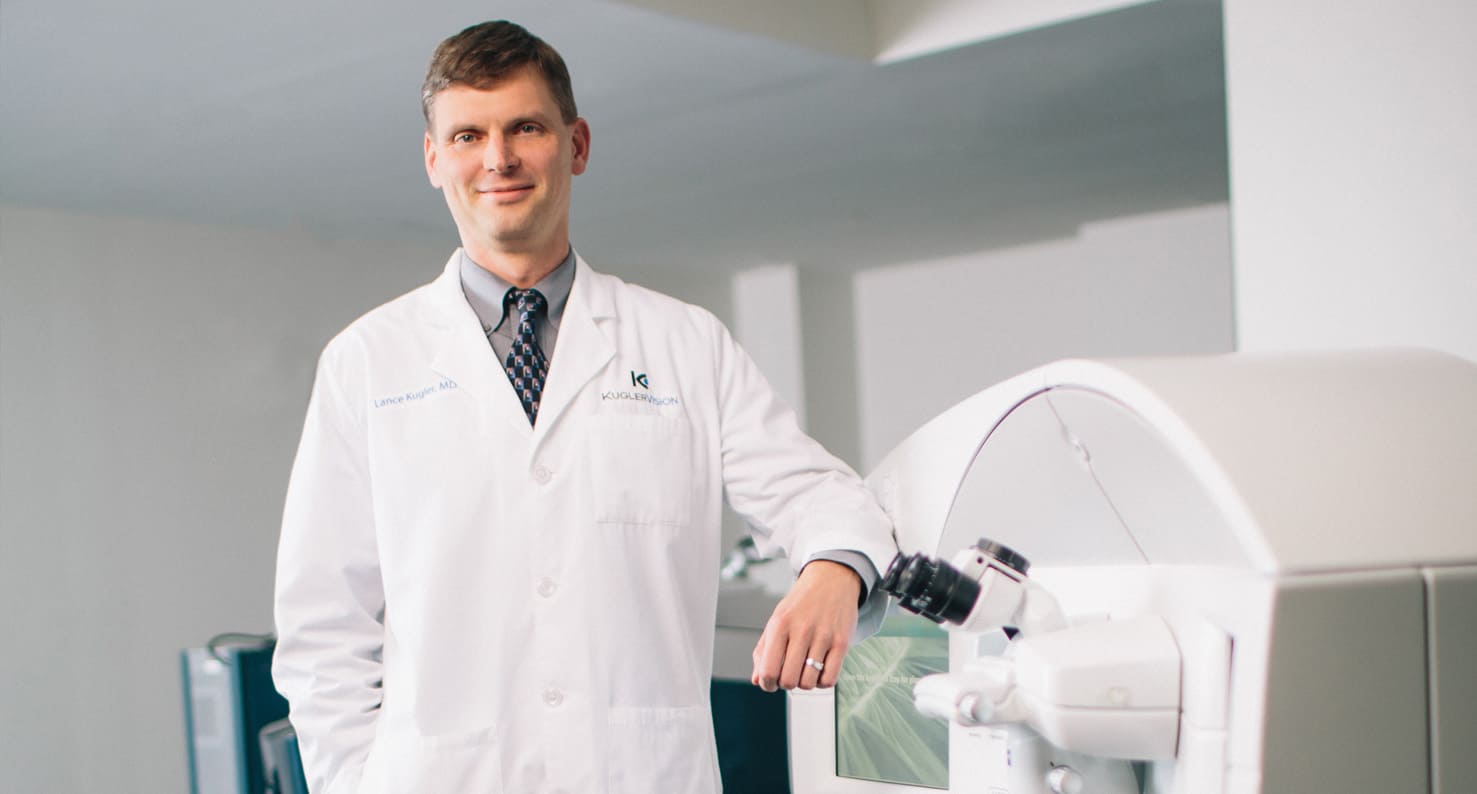 More About Kugler Vision
Kugler Vision is a world-class refractive surgery center located in the center of the United States, making Omaha a destination for incredible vision correction outcomes. As a patient-centric practice, Kugler Vision specializes in procedures to reduce or eliminate reliance on glasses and contact lenses. Dr. Kugler serves as the Director of Refractive Surgery for the University of Nebraska Medical Center, is a founder and first President of the Refractive Surgery Alliance, and participates in numerous FDA clinical trials.
Nov. 8, 2018
For Immediate Release
Contact: Stephanie Bradley
402-690-3715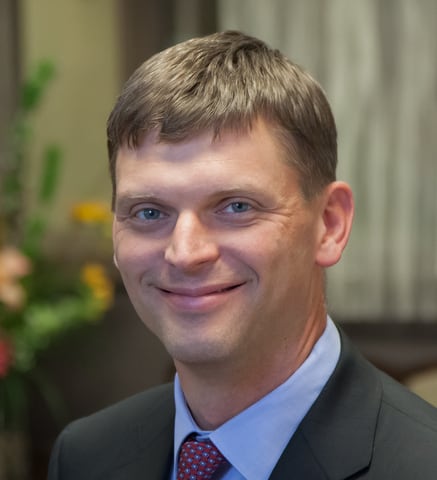 Lance Kugler, MD is the Founder and Physician CEO of Kugler Vision in Omaha, Nebraska. Following a year of specialty training, during which he performed over 1300 refractive surgical procedures, Dr. Kugler returned to Omaha to bring the latest state-of-the-art LASIK and cataract surgery technology to Nebraska. Dr. Kugler serves as Director of Refractive Surgery for the University of Nebraska Medical Center, where he is in charge of resident education and research programs to advance the field of refractive surgery.