LASIK- Improving American Lives for 25 Years
Published by Lance Kugler, MD on November 14, 2016
Focusing On LASIK's Transformational Impact Locally, 25 Years After U.S. FDA Approval
Omaha, NE, 11.10.16

In 1991, the first LASIK surgeries were performed within the United States. In the following two and a half decades, over 28 million LASIK treatments have followed worldwide. Laser Assisted In Situ Keratomileusis, or LASIK, has become a household name as one of the most commonly performed and widely studied procedures of our lifetime.
The LASIK procedure is completed in just a few minutes, but its vision correcting results last a lifetime. LASIK works by reshaping the outside layer of the eye called the cornea, to clearly focus the light entering the eye onto the retina. The result is clear and precise vision without dependence on prosthetic eyewear like glasses or contacts.
While individual results can vary, and final visual acuity is gauged after a healing process, many LASIK patients note an almost immediate improvement. For them, it's the first time they've seen their world clearly without something on or in front of their eye–and it's a truly transformational experience.
With patient satisfaction rates above 97%, LASIK continues to have a deep and lasting impact in our culture. Some of America's early LASIK patients are now seeing their adult children opting for LASIK and leaving their glasses and contacts behind.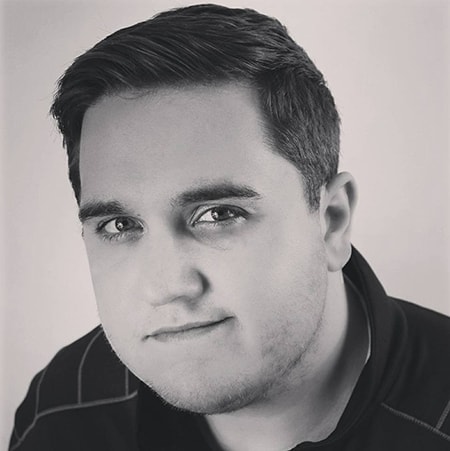 Omaha native Marcus Benzel is one of these second generation LASIK patients. A recent patient of Lance Kugler, M.D. of Kugler Vision in Omaha, NE, he understands the life-changing value of vision correction better than most. Marcus witnessed the procedure's benefits firsthand after his mother opted for vision correction in the 90s. He reflects, "It's kind of cool to see on both ends where it (LASIK) used to be and where it's at now."
Like most busy Americans, Marcus lives on-the-go. As an outgoing social media recruiter for an Omaha-based healthcare staffing agency by trade and avid athlete and actor by hobby, he has a lot to say about how LASIK can enhance lifestyle. When you ask Marcus what it means to him to have had LASIK vision correction, he'll tell you the change has impacted almost every facet of his life. "The biggest thing is just being able to wake up and look at my alarm clock without stumbling for my glasses. I notice the difference every day when I'm kickboxing. I always had to wear my glasses and they'd fly off my face. It's not the kind of activity where I want to just hope I can see what I'm doing." After LASIK he's less encumbered. "Just knowing that you've saved yourself… time out of each day not having to worry about glasses or contacts… makes me wish I'd done it sooner."
It's been an exciting 25 years since LASIK's initial FDA approval, with advancements leading to the procedure being more inclusive than ever before. For example, today's technology allows for excellent results in the treatment of astigmatism via LASIK. "In the late 1990's LASIK was not a good treatment for astigmatism and so there are still many people, even eye doctors, who still think that is the case. In fact we've been able to treat astigmatism for over 15 years. The most recent advancement in this area is Topography-Guided Treatments, which have been available in the U.S. for a year or so, that allow us to treat a complex type of astigmatism called 'irregular astigmatism," says Dr. Kugler. Today's LASIK patients are more educated about and familiar with the procedure, its benefits, and its risks than ever before. Kugler continues, "People used to be concerned about whether the procedure would be successful and whether they would be able to afford it. Now that 28 million procedures have been done, we know how successful it is. And compared to the rising costs of contact lenses, combined with new financing tools at our disposal, it has gotten to the point where LASIK is more affordable than the alternatives."
While the field of vision correction continues to expand, now even offering solutions to free baby boomers from reading glasses–LASIK is an enduring favorite, frequently recommended by doctors for those who wish to leave behind the hassles of glasses and contacts. So, would Marcus recommend LASIK vision correction if someday down the road he has children who are nearsighted?  He says he'd encourage them to take the plunge. "Yeah, 100%. I mean, especially with how much it's advanced. This is something that's going to benefit you."

More About Kugler Vision
Kugler Vision is a world-class refractive surgery center located in the middle of the country, making Omaha a destination for incredible vision correction outcomes. As a patient-centric practice, Kugler Vision offers a holistic approach to vision care, specializing in: vision care for those ten and above, LASIK, Corneal inlays for the treatment of presbyopia, and Advanced Lens Replacement in addition to  Laser Cataract Surgery. Dr. Kugler serves as the Director of Refractive Surgery for the University of Nebraska Medical Center, is involved in sports vision enhancement programs for the University of Nebraska, and regularly participates in numerous FDA clinical trials.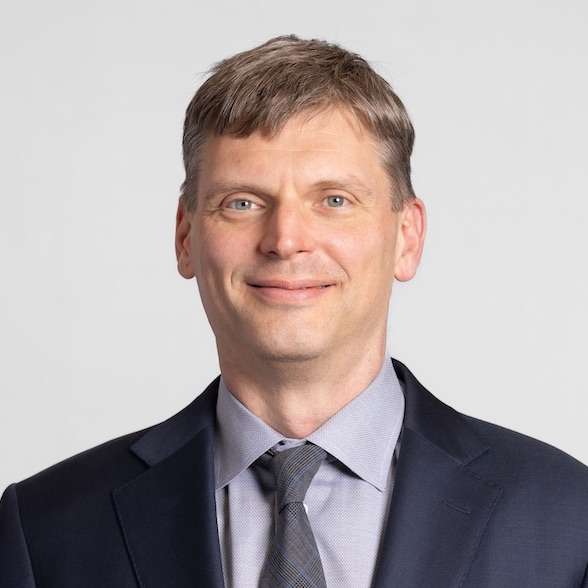 Lance Kugler, MD, is a specialist in LASIK and vision correction surgery and CEO of Kugler Vision. A proud Omaha native, he is passionate about improving lives through clear vision. Dr. Kugler serves on several national boards, and his practice is recognized internationally as a center of excellence. Dr. Kugler is one of the original founders of the Refractive Surgery Alliance, an international organization comprised of over 350 of the world's leading vision correction surgeons; he also served as its first president. In 2019, Dr. Kugler was selected as a TEDx speaker, and delivered a talk in Omaha about the worldwide epidemic of nearsightedness and refractive solutions. Dr. Kugler is an Associate Professor of Refractive Surgery at the University of Nebraska Medical Center's Truhlsen Eye Institute, has been published in many medical journals, and participates in numerous clinical studies to advance the field of vision correction surgery. Dr. Kugler and his wife are proud parents to five active kids. When he has a spare moment, he enjoys skiing, tennis, travel, and fine coffee.