Dr. Lance Kugler Featured on Pat & JT Podcast
Published by Holly Ryan on June 25, 2020
Dr. Lance Kugler was featured on the Pat & JT Podcast in June of 2019. We took a look back on this guest appearance and listened to Dr. Kugler chat with Pat & JT about the Kugler Vision aesthetic, being a parent to tennis players, twins, ACT testing, and much more! In this fun episode, you get to learn more about Dr. Kugler's personal life and his family. Click below to listen to episode #113 featuring Dr. Lance Kugler, founder and physician CEO of Kugler Vision.

More About Pat & JT Podcast
After doing morning radio in Omaha and Lincoln for almost 20 years, Pat & JT made the transition to podcasting! With times and technology changing they want to be more accessible, around more often, and on a schedule that anyone can enjoy. Subscribe to the Pat & JT podcast, bookmark the Pat & JT website, and follow them on Facebook, Twitter, and Instagram to stay up to date on new podcast releases and updates.

More About Dr. Kugler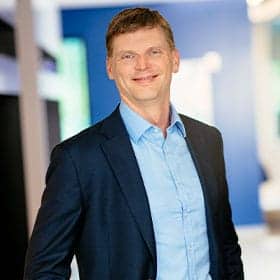 Lance Kugler, MD, a proud Omaha native, is a specialist in laser vision correction and is passionate about improving lives through clear vision. Dr. Kugler serves on several national boards, and his practice is internationally recognized as a center of excellence. Dr. Kugler is one of the original founders of the Refractive Surgery Alliance (RSA), an international organization comprised of over 300 of the world's leading vision correction surgeons; he also served as its first president. Dr. Kugler has delivered a TEDx Omaha talk on reframing society's view of vision correction and treating the myopia epidemic. Dr. Kugler is an associate professor of Refractive Surgery at the University of Nebraska Medical Center's Truhlsen Eye Institute. He has been published in many medical journals and participates in numerous clinical studies to advance the field of vision correction surgery.
More About Kugler Vision
Kugler Vision is a world-class refractive surgery center located in the middle of the country, making Omaha a destination for exceptional vision correction outcomes. As a patient-centric practice, Kugler Vision specializes in procedures to reduce or eliminate reliance on glasses and contact lenses.
Schedule a Private Appointment
Our experts at Kugler Vision are here to help you achieve crisp, clear vision through our new virtual consultations. You can book a virtual consultation with Dr. Kugler from the comfort of your own home by calling our team at 402.558.2211. If you have questions about LASIK or any of the laser vision correction services we provide, please contact us.