Why Suffer With Contact Lenses?
Published by Lance Kugler, MD on March 16, 2015
Sipping hot chocolate by a blazing fire or enjoying your favorite winter sport can be both fun and relaxing. Yes, wintertime can be a beautiful and fun time of year. Unfortunately, the dry air of winter is not quite as much fun. When the dry heaters are running non-stop in our homes or the car heater is blowing right into our eyes as we drive, the air can really wreak havoc on our skin, hair, and eyes. Contact lenses may seem great as an alternative to wearing glasses, but in winter when the environment is especially dry, wearing contact lenses can be extremely uncomfortable. Do you ever wonder why so many of us suffer with contact lenses?
How We Suffer with Contact Lenses
Healthy eyes need a sufficient amount of oxygen from the environment and tear flow. Since contact lenses sit directly on our cornea they deprive our eyes of the oxygen they need to remain healthy. If someone wears their contact lenses longer than the suggested time, they allow bacteria to collect and they make their eyes more susceptible to infection.
According to the FDA if contacts are not cleaned properly, changed appropriately, worn too long or handled improperly, some sight threatening infections can occur. Eye pain, blurred vision and redness are all signs of an inflammation or infection and should be treated immediately by an ophthalmologist.
Wearing contact lenses also limits the amount of moisture that reaches the surface of our eyes. Tears are necessary to provide nutrition for the surface of the eye. That lack of moisture in our eyes makes wearing contact lenses uncomfortable and can lead to serious infections and corneal ulcers. Wearing contacts limits the oxygen and moisture we need to see well and keep our eyes comfortable. Our vision is not clear, and we can become susceptible to inflammations which can damage our sight. Contact lens wearers tend to suffer cyclically.
If your eyes are dry due to the environment or just naturally, contacts are uncomfortable to wear. At the same time wearing them causes your eyes to be drier. Seems like you just can't win!
When We Suffer with Contact Lenses
As if wintertime problems are not enough, when you are prone to seasonal allergies like in the springtime and in the fall, it makes wearing contact lenses uncomfortable during that time too. There doesn't seem to be an end to the discomfort. If you suffer from irritated, itchy, red, burning and swollen eyes– you may attempt to relieve the situation with over-the-counter moisture drops and allergy medications to no avail. Keeping those contacts in your eyes can seem like torture. Some allergy medications cause your eyes to be dry, so here we go again. Nothing seems to help, so why suffer with contact lenses through another season?
Why Suffer?
When you wear contact lenses and continually need to refocus and add over-the-counter drops to your eyes, you find it hard to concentrate and your productivity at work suffers. Many times you may even skip outings with your family to avoid the unpleasant symptoms of seasonal allergies. You need help. You can, of course, continue to suffer with contact lenses. Or you could choose to take a step away from all the discomforts and issues that come with wearing contact lenses and decide to choose LASIK surgery at Kugler Vision.
Free yourself from the dry eye discomfort, the itchy, red and swollen eyes, and all the money you spend every year on lenses, cleaners, cases and disinfectants. If you added all those expenses up for the next decade or more, you'll find a one-time LASIK surgery is a bargain.
Visit the specialists at Kugler Vision for a free LASIK evaluation.
During that free exam your degree of dry eye will be evaluated, and if you have severe dry eye from wearing contact lenses for a lengthy period of time, you can also be treated for evaporative dry eye with their LipiFlow Dry Eye Treatment. You have many options available to you if you desire to stop suffering with contact lenses. Once you are evaluated Lance Kugler, MD will recommend your best options.
Imagine enjoying life every season of the year with clear vision and without any restrictions on your activities. Whether your surgeon recommends LASIK, ICL, ASA, or lens replacement, you can enjoy life to the fullest. So why suffer with contact lenses another day? Call 402.558.2211 today!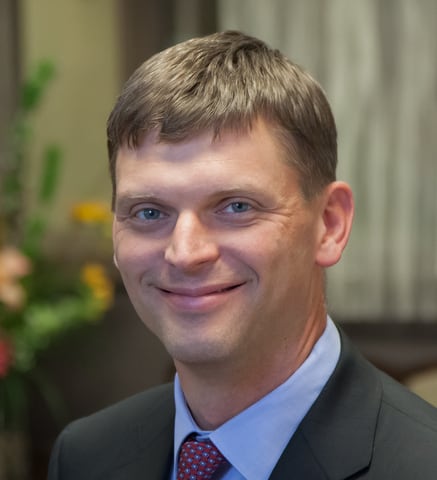 Lance Kugler, MD, is a specialist in LASIK and vision correction surgery and CEO of Kugler Vision. A proud Omaha native, he is passionate about improving lives through clear vision. Dr. Kugler serves on several national boards, and his practice is recognized internationally as a center of excellence. Dr. Kugler is one of the original founders of the Refractive Surgery Alliance, an international organization comprised of over 350 of the world's leading vision correction surgeons; he also served as its first president. In 2019, Dr. Kugler was selected as a TEDx speaker, and delivered a talk in Omaha about the worldwide epidemic of nearsightedness and refractive solutions. Dr. Kugler is an Associate Professor of Refractive Surgery at the University of Nebraska Medical Center's Truhlsen Eye Institute, has been published in many medical journals, and participates in numerous clinical studies to advance the field of vision correction surgery. Dr. Kugler and his wife are proud parents to five active kids. When he has a spare moment, he enjoys skiing, tennis, travel, and fine coffee.