Omaha Blogger Shares LASIK Surgery Story
Published by Lance Kugler, MD on November 23, 2016
Are you considering LASIK surgery? At Kugler Vision in Omaha, NE we hope to provide you the answers to your questions along with everything you need to know about LASIK.
Omaha blogger Sandy Lane had LASIK at Kugler Vision. Her blog is a collection of stories on the ordinary days of today and a documentary of the days of the past. She hopes the bits and pieces of her life will resonate with the moments in the readers' lives that bring happiness. Read her personal blog about her LASIK Experience at Kugler Vision here: http://sandyalanedays.blogspot.com/2016/11/november-20-2016-new-view-part-i.html?spref=fb
Before Sandy's LASIK
Before her LASIK procedure Sandy said, "I can't wait! Who knew the great things that can happen at age 49 (one part of my body improving rather than deteriorating…yes!)? My journey with Kugler Vision has been great. Glad it's my turn to free myself of contacts and have a new view of life as I move into my 50's."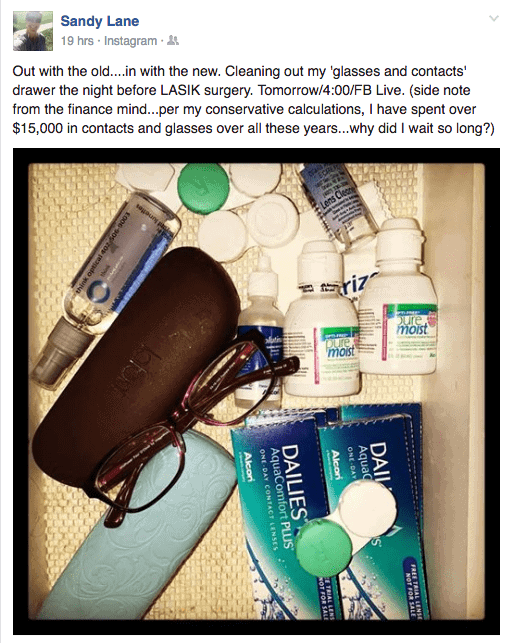 Watch Sandy's LASIK Procedure
If you are considering LASIK or are interested in watching the procedure, please watch Sandy's Facebook LIVE video of her entire LASIK procedure from start to finish here: https://www.facebook.com/sandy.lane.564/videos/10208066329271190/?hc_ref=PAGES_TIMELINE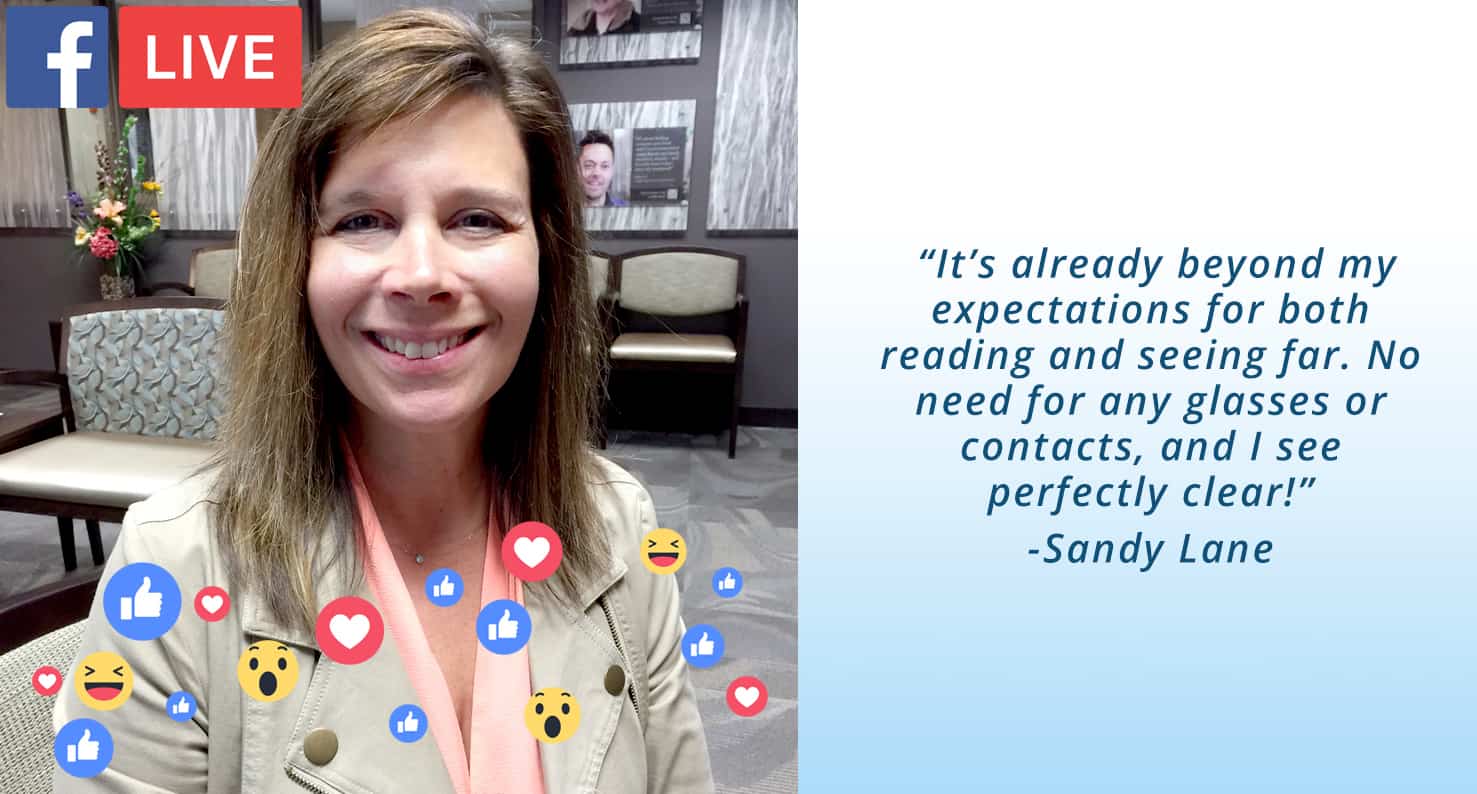 Sandy said, "Surgery day was incredible. Great care and a seamless procedure that was invisible to me other than my instruction to watch the green light while my skillful doctor perfected my eyes". During the procedure she reported that she "felt no pain and no pressure". She went on to say, "When the anesthetic wore off, my eyes felt a slight irritation that lasted a couple of hours, but by the next morning, I was driving to work seeing perfectly clear. I didn't miss a beat."
After Sandy's LASIK
The day after her LASIK, Sandy was pretty excited about her results. She said, "It's already beyond my expectations for both reading and seeing far. No need for any glasses or contacts, and I see perfectly clear!" Sandy describes her vision as "unbelievable".  
When asked if it hurt, she responded with "not at all. I didn't feel a thing. Feel 110% this morning and my eyesight is already great! The dentist is actually scarier."
Sandy says that the rest of the week she was in amazement on both her new vision and how great she felt and questioned "why had I not done this years before?"
Why Should You get Laser Eye Surgery?
Sandy said LASIK was a "piece of cake! Wish I would have done it a long time ago!" You don't have to wait for LASIK. LASIK can be your reality today. Live the life you deserve, glasses and contacts free. Free yourself from the never ending expenses of glasses and contacts with the one time cost of LASIK. At Kugler Vision, we have vision solutions for people at all stages of life. To find out more information or to schedule a LASIK consultation with us, please call 402.558.2211.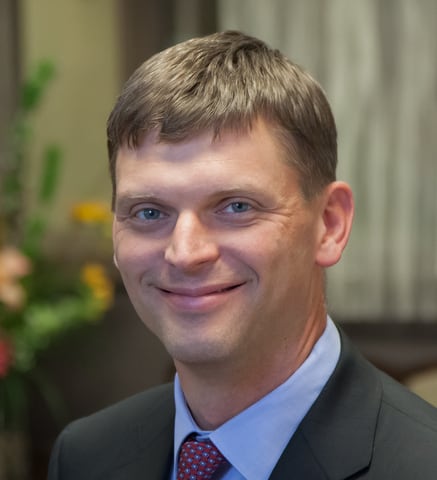 Lance Kugler, MD, is a specialist in LASIK and vision correction surgery and CEO of Kugler Vision. A proud Omaha native, he is passionate about improving lives through clear vision. Dr. Kugler serves on several national boards, and his practice is recognized internationally as a center of excellence. Dr. Kugler is one of the original founders of the Refractive Surgery Alliance, an international organization comprised of over 350 of the world's leading vision correction surgeons; he also served as its first president. In 2019, Dr. Kugler was selected as a TEDx speaker, and delivered a talk in Omaha about the worldwide epidemic of nearsightedness and refractive solutions. Dr. Kugler is an Associate Professor of Refractive Surgery at the University of Nebraska Medical Center's Truhlsen Eye Institute, has been published in many medical journals, and participates in numerous clinical studies to advance the field of vision correction surgery. Dr. Kugler and his wife are proud parents to five active kids. When he has a spare moment, he enjoys skiing, tennis, travel, and fine coffee.