Let's Talk About Your LASIK Fears
Published by Lance Kugler, MD on October 13, 2016
You've had your consultation and it's great news. You are a good, perhaps even excellent candidate for vision correction. You're excited about the possibility of life without contacts or glasses. It all seems so great. But, it's a big decision. It is, after all, a surgical procedure. It deserves careful consideration. Your eyes are among the most sensitive parts of your body, and you only get one pair. Vision is huge part of how we experience the world around us! And, perhaps, you're a bit afraid…or really afraid.
Guess what? That's completely normal! And, as your surgeon, I would expect you to have some trepidation about any procedure. But you are here, thinking about having LASIK and, probably, really REALLY wanting it. So, let's talk about what you are really afraid of.
Fear #1. How do I get past my fear?
Simply put, information is the best cure for fear. It makes sense that you need to be informed in order to move forward with confidence. So go ahead, ask ALL the questions. Ask friends and family who have had the procedure about their experience. Do your homework and find out all you can about LASIK. The good news is that LASIK is one of the most researched procedures ever – more than 7,000 studies have been performed confirming its safety and performance backed by a patient satisfaction rate that's above 96 percent. It is truly a remarkable procedure that I am proud to offer my patients. We want to answer your questions, because we want you to feel good about your decision. Really. Ask us.
Fear #2. What if I move or do something to mess up the surgery?
Technology is an amazing thing and many of my patients are surprised by the heritage of innovation behind the safety mechanisms built into LASIK. For instance, technology first developed by NASA to help automate the docking of satellites to the Space Shuttle is used by the LASIK platform. It tracks your eye movements – thousands of times per second – and adjusts the device to ensure accurate application of the treatment. That tracking system has another important safety feature – by continuously monitoring your eye movements, the LASIK platform knows if you make any sudden, significant movements (like a cough or a sneeze) and can temporarily turn off. So, really, between the light sedative you are given prior to the procedure to help you relax, and the safety mechanisms built into the procedure, you are in very secure hands.
Fear #3. What happens if I accidentally rub my eyes after surgery?
We provide a convenient and comfortable eye shield for you to use, while sleeping, for the first week after LASIK to prevent this from happening. However, in extremely rare cases (less than 0.1% of the time) patients may accidentally rub their eyes while sleeping during the first few nights after LASIK. If this happens the eye can become irritated and vision may be blurry. If this occurs, you should give us a call and come in to be examined. In some cases, the LASIK flap may need to be repositioned, which is done in the office. Rest assured, vision and comfort are restored quickly without long term effects.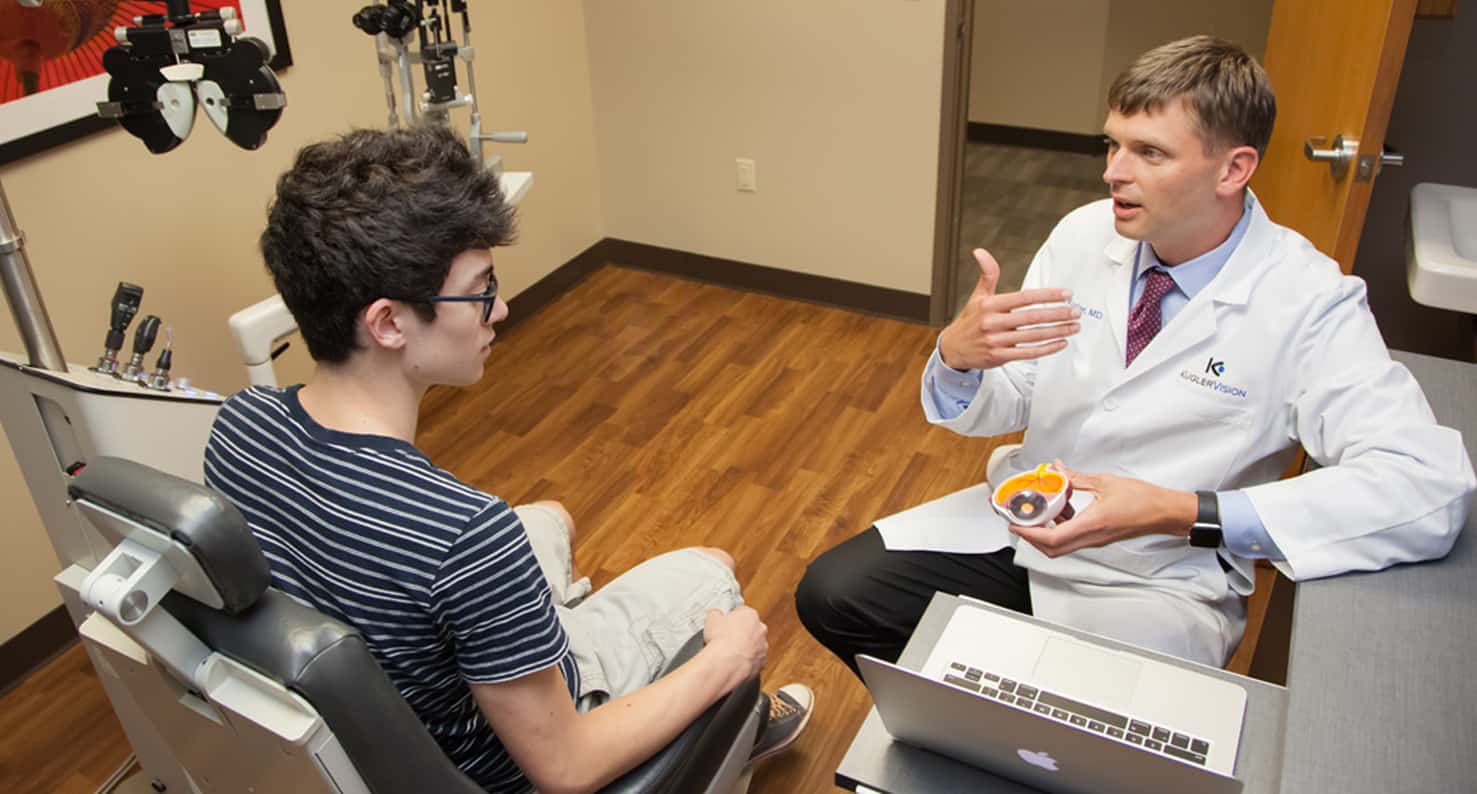 So, What Now?
While those are three of the top worries we talk with patients about, I understand that you may have some questions of your own! Call us at 402.558.2211, and one of our highly trained staff will be happy to talk with you and to reserve a time for you to come in. At Kugler Vision, we pride ourselves on working hard to provide an excellent patient experience. I personally meet and examine each and every patient before their procedure, so you can feel confident and secure.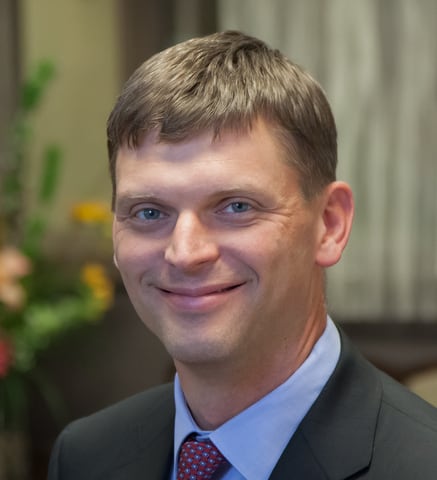 Lance Kugler, MD, is a specialist in LASIK and vision correction surgery and CEO of Kugler Vision. A proud Omaha native, he is passionate about improving lives through clear vision. Dr. Kugler serves on several national boards, and his practice is recognized internationally as a center of excellence. Dr. Kugler is one of the original founders of the Refractive Surgery Alliance, an international organization comprised of over 350 of the world's leading vision correction surgeons; he also served as its first president. In 2019, Dr. Kugler was selected as a TEDx speaker, and delivered a talk in Omaha about the worldwide epidemic of nearsightedness and refractive solutions. Dr. Kugler is an Associate Professor of Refractive Surgery at the University of Nebraska Medical Center's Truhlsen Eye Institute, has been published in many medical journals, and participates in numerous clinical studies to advance the field of vision correction surgery. Dr. Kugler and his wife are proud parents to five active kids. When he has a spare moment, he enjoys skiing, tennis, travel, and fine coffee.