LASIK is Designed for Your Safety
When it comes to LASIK, or any surgery for that matter, it is normal to be nervous – even a little scared. But, the best way to deal with any fears or hesitation you may have about LASIK is to actively learn about the procedure, LASIK safety, and what is and how it's done. An informed patient is a confident patient that is set up for success with their experience with LASIK. As you do your research, you'll find that LASIK is one of the most studied elective procedures with an excellent safety profile.  
LASIK History
First, LASIK has been around for over 25 years and in that time there has been a tremendous amount of clinical research done to support the safety – as well as the performance in visual outcomes – of the LASIK procedure.  And, more than 16 million LASIK procedures have been performed in the U.S. In all of those procedures and all of that research is supported by one important fact:  more than 99 percent of LASIK patients are satisfied with their experience.
This high rate of patient satisfaction with LASIK, is due in part to the very low risk of complications from the surgery. In fact, the scientific research into LASIK shows the risk of vision loss due to infection is much higher with contact lenses – worn over the course of a lifetime – than with LASIK.  
Technologies and Features Built into LASIK to Protect You:
Patients often ask if LASIK will hurt.  We take many steps to make you as comfortable as possible – including the use of anti-anxiety medication and eye drops that numb the eye. While you may perceive your eye being touched, you shouldn't experience any pain.

The lasers of LASIK are computer-guided and designed to reshape the cornea with microscopic accuracy. This state of the art precision is one of the essential elements in providing patient safety with LASIK.

Custom or

wavefront guided

procedures deliver an added level of safety. As part of the pre-operative work up, your eyes and vision are measured in extraordinarily fine detail, giving

Lance Kugler, MD

the data needed to program the LASIK laser with a personalized treatment of your vision.  

Sophisticated computerized tracking – first developed by NASA – is used to monitor eye movements 1,000 times per second allowing the LASIK platform to adjust the vision correction treatment as needed and make sure the laser is applied accurately. The tracking system built into the laser that follows your eye is so sensitive, if you cough or sneeze the laser will temporarily turn off.
Understanding the technology that helps make LASIK safe and effective can go a long way. Being informed is your best course of action to getting the facts behind the risk and benefits of LASIK or any procedure.  And, of course, having confidence in the skill and expertise of your surgeon is important.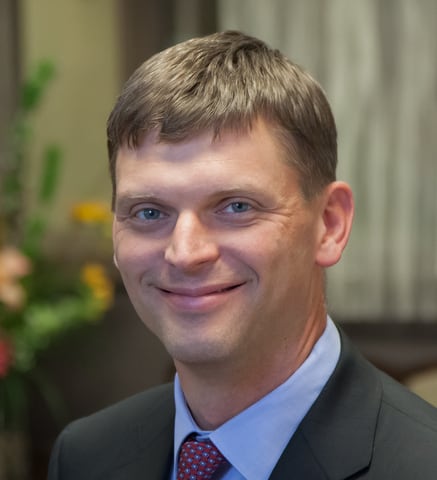 Lance Kugler, MD, is a specialist in LASIK and vision correction surgery and CEO of Kugler Vision. A proud Omaha native, he is passionate about improving lives through clear vision. Dr. Kugler serves on several national boards, and his practice is recognized internationally as a center of excellence. Dr. Kugler is one of the original founders of the Refractive Surgery Alliance, an international organization comprised of over 350 of the world's leading vision correction surgeons; he also served as its first president. In 2019, Dr. Kugler was selected as a TEDx speaker, and delivered a talk in Omaha about the worldwide epidemic of nearsightedness and refractive solutions. Dr. Kugler is an Associate Professor of Refractive Surgery at the University of Nebraska Medical Center's Truhlsen Eye Institute, has been published in many medical journals, and participates in numerous clinical studies to advance the field of vision correction surgery. Dr. Kugler and his wife are proud parents to five active kids. When he has a spare moment, he enjoys skiing, tennis, travel, and fine coffee.