Ten Common Questions About LASIK
If you are considering LASIK, you probably have questions! Don't let your questions go unanswered. Knowing all you can about LASIK is important. You'll feel more confident and relaxed about vision correction if you make time to learn as much as possible about it. LASIK is life changing, and is safer than ever before. It is a highly effective procedure for individuals with typical vision problems like nearsightedness, farsightedness, and astigmatism.

In order to make your recovery as smooth and successful as possible, it is good to be sure you are informed about: how to prepare for LASIK day, what to expect during the procedure, and how to care for your eyes afterward. You are absolutely encouraged to ask your doctor, Lance Kugler, MD as many LASIK questions as you'd like! 
To get you started, the following 10 questions are a few of the most common:
1. Can I go straight to work after having LASIK?
Your eyes will be sensitive for a few hours after LASIK; so it isn't recommended for you to return to work immediately after the procedure. Directly after your LASIK procedure, it is ideal for you to rest for the remainder of the day. Keeping your eyes closed for a few hours afterward will help you feel more comfortable and will help you recover as quickly as possible. The recovery period is extremely fast! Most people are able to return to work the very next day.
2. Will I have to take medicine after the surgery?
Your doctor will prescribe topical eye drops that you will start immediately after LASIK. The purpose of eye drops is to keep your eyes hydrated and to prevent any infections or inflammation from developing. Drops keep your eyes moist and comfortable as they heal. Typically, patients don't need any oral medication after LASIK, although it is alright to take Tylenol if you are uncomfortable.
3. Will I need to return for follow-up appointments after my surgery?
Yes, your first follow-up appointment is the day after surgery. Follow-up appointments are required so that your doctor can monitor your recovery process and make sure your eyes are healing normally. Your doctor will also wish to track the improvement in your vision!
4. How can I protect my eyes immediately after having LASIK?
During the day, most doctors recommend that LASIK patients wear dark sunglasses after surgery. Bright lights may cause sensitivity for a period of time after the surgery and sunglasses help prevent discomfort.
5. Can I touch my eyes after my procedure?
We understand that it can be hard to avoid touching your eyes, but you should not touch or rub your eyes for at least two weeks after your LASIK procedure. Rubbing or touching your eyes can interfere with the recovery process.
6. What if I rub my eyes while I'm sleeping?
To prevent rubbing your eyes while you sleep, your doctor will give you a protective eye cover to wear at night. This should prevent unintentional eye rubbing.
7. When will my life get back to normal after LASIK eye surgery?
Many people return to normal activities the very next day after LASIK, including driving and working. While you can exercise the day after LASIK, you should avoid strenuous sports and sweat in your eyes for up to a month. Your doctor will discuss these restrictions with you in more detail.
8. When can I drive?
You shouldn't plan to drive yourself home after LASIK. We require you to have someone bring you home after the procedure. You should feel comfortable enough to drive to your first follow-up appointment the day after LASIK.
9. Can I get water in my eyes after LASIK?
You should avoid getting water in your eyes for a week. You may take showers or baths after LASIK, but make sure to keep water and shampoo away from your eyes for one week. Also, you may dab around your eyes, but rubbing your eyes with a towel is not recommended. Avoid swimming for two weeks and do not use hot tubs for four weeks.
10. Will my vision be perfect the day after my LASIK procedure?
You will absolutely notice an improvement in your vision immediately after LASIK! However it can take several weeks or months before your vision is completely stable. Each individual's eyes are different.
If you have other questions that were not answered, we encourage you to read our 10 LASIK Myths Busted Download. You may also text or call us at 402.430.6302 any time with your questions!
Take Our 60-Second LASIK Quiz to Discover Which Vision Correction Options May Be Ideal For You!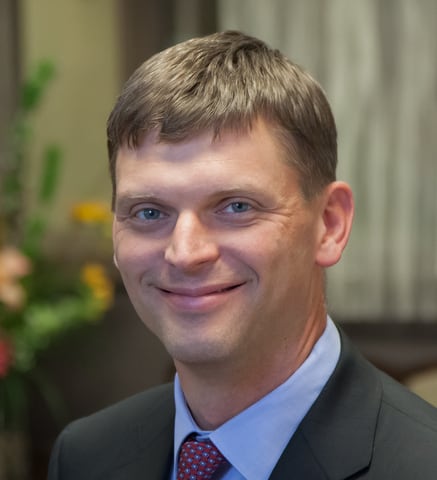 Lance Kugler, MD, is a specialist in LASIK and vision correction surgery and CEO of Kugler Vision. A proud Omaha native, he is passionate about improving lives through clear vision. Dr. Kugler serves on several national boards, and his practice is recognized internationally as a center of excellence. Dr. Kugler is one of the original founders of the Refractive Surgery Alliance, an international organization comprised of over 350 of the world's leading vision correction surgeons; he also served as its first president. In 2019, Dr. Kugler was selected as a TEDx speaker, and delivered a talk in Omaha about the worldwide epidemic of nearsightedness and refractive solutions. Dr. Kugler is an Associate Professor of Refractive Surgery at the University of Nebraska Medical Center's Truhlsen Eye Institute, has been published in many medical journals, and participates in numerous clinical studies to advance the field of vision correction surgery. Dr. Kugler and his wife are proud parents to five active kids. When he has a spare moment, he enjoys skiing, tennis, travel, and fine coffee.