Is LASIK painful?
Published by Lance Kugler, MD on April 6, 2012
People often cringe at the idea of LASIK, as it may sound like a painful procedure during and after surgery. Almost every patient that comes into Kugler Vision in Omaha asks us, "Is LASIK painful?" And we assure them that if a proper evaluation has been done and the surgery is completed successfully, it is relatively painless.
Chad, real Kugler Vision LASIK patient, said "the entire process from the consultation to the procedure – was quick, painless, and smooth. The technology is state of the art. This morning (one day after LASIK), I am seeing 20/15 clearly!"
Check out more patient reviews like Chad's on the Kugler Vision Facebook page.
LASIK is considered to be the most established and safest refractive surgery procedure. It is performed with the patient awake, but before the surgery begins, your eye is numbed by anesthetic drops. LASIK is performed under a flap of corneal tissue, which is created with a precise and sophisticated laser called a Femtosecond laser. While you may feel a little bit of pressure on the eye as the corneal flap is being made, there is no real pain.
After the corneal flap is created, it is then folded back so the excimer laser can reshape the underlying tissues to correct any vision abnormalities. The corneal flap is replaced over the treated area. Patients may experience discomfort or irritation during or after the procedure, but that can be soothed with lubricating eye drops and Tylenol or ibuprofen. The eyes usually have mild soreness for a few hours after LASIK surgery, but significant pain is rare.
It is important to find a LASIK surgeon whom you are confident in and comfortable with. LASIK surgery, as well as other forms of laser vision correction, can be performed smoothly and successfully provided you are getting it done with a professional and experienced surgeon who uses the best technology. Our doctors are specialty trained laser and cataract surgeons who have more than 30 years of experience. Contact Kugler Vision in Omaha today to book a consultation.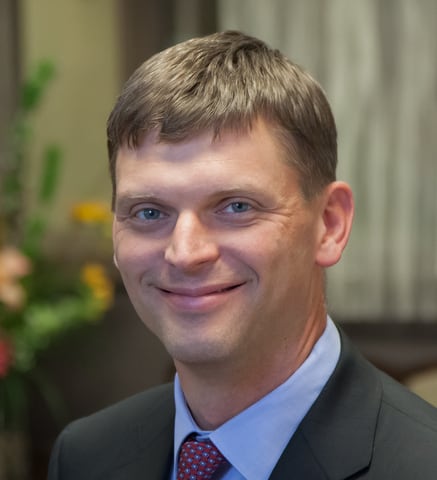 Lance Kugler, MD, is a specialist in LASIK and vision correction surgery and CEO of Kugler Vision. A proud Omaha native, he is passionate about improving lives through clear vision. Dr. Kugler serves on several national boards, and his practice is recognized internationally as a center of excellence. Dr. Kugler is one of the original founders of the Refractive Surgery Alliance, an international organization comprised of over 350 of the world's leading vision correction surgeons; he also served as its first president. In 2019, Dr. Kugler was selected as a TEDx speaker, and delivered a talk in Omaha about the worldwide epidemic of nearsightedness and refractive solutions. Dr. Kugler is an Associate Professor of Refractive Surgery at the University of Nebraska Medical Center's Truhlsen Eye Institute, has been published in many medical journals, and participates in numerous clinical studies to advance the field of vision correction surgery. Dr. Kugler and his wife are proud parents to five active kids. When he has a spare moment, he enjoys skiing, tennis, travel, and fine coffee.