6 Ways LASIK Will Improve Your Summer
Published by Lance Kugler, MD on August 8, 2023
During summer, many people enjoy family vacations, sightseeing, time on the water and other outdoor diversions. But imagine how much better these activities could be with improved vision.
If prescription glasses and contacts are cramping your summer lifestyle, take another look at permanent vision correction. Here are six ways LASIK could improve your summers from now on.
1. LASIK saves space in your suitcase.
Imagine no more packing prescription eyeglasses, contact lenses, backup eyewear and cleaning supplies for every out-of-town trip. After LASIK, you can use that room in your luggage for an extra pair of shoes, a first aid kit or the inevitable memento from your vacation.
2. LASIK makes outdoor adventures more comfortable.
Anyone who has ever gotten dust or debris trapped under a contact lens knows how painful it can be. When you ditch contacts in favor of permanent vision correction through LASIK, you no longer have to pop out and clean your lenses on breezy days just to see painlessly.
You won't need to find back-up glasses either. The only decision you need to make about your eyes is which pair of stylish sunglasses to rock that day.
3. Time on the water is hassle-free.
There are few summer rituals more annoying than having to remove contacts before hitting the water. Whether you're swimming, boating or jet-skiing, your lenses have to come out to keep impure water from contaminating your lenses and infecting your eyes. You can't even rinse off while wearing lenses!
With crisp, clear, natural vision, you'll no longer need to stash away glasses or contact lenses before diving in. You won't have to worry about losing your prescription eyewear at the pool or the lake either.
4. Your juicy summer read is more enjoyable after LASIK.
Tuck into a thrilling book without hunting down glasses? Yes, please! For bibliophiles, reading is more fun without blurriness or jumbled letters on the page. Even better if you can eliminate these issues for good and ditch the cheater-readers.
5. LASIK is cost-effective compared to contacts and glasses.
An individual who starts wearing contact lenses in their 20s could spend up to $25,000 on eyewear and supplies over a lifetime. By comparison, the current nationwide average price range for LASIK is only about $2,300 – $3,300 per eye. Once the procedure is paid off, the money you would have spent on eyewear could add up to a nice nest egg.
6. Kugler Vision customizes LASIK to your lifestyle.
Kugler Vision will work with you to customize LASIK treatment, SMILE or another LASIK alternative to fit your unique eye needs, vision goals and lifestyle. Whether you're into summer watersports, museum outings or a laid-back day of reading on the beach, your LASIK treatment is tailored to you.
Kugler Vision is one of the few centers in the U.S. that specializes in all 6 forms of FDA-approved modern vision correction. The team at Kugler Vision is committed to serving patients' needs on the journey to a life free from visual barriers. Start the journey with a consultation with one of the Kugler Vision doctors. Book online now.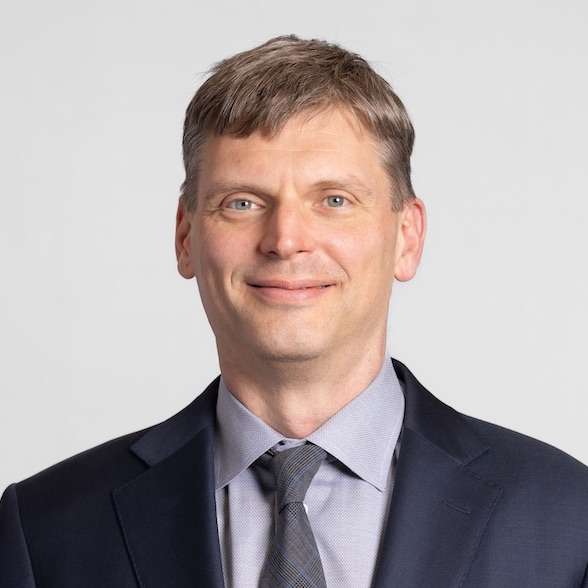 Lance Kugler, MD, is a specialist in LASIK and vision correction surgery and CEO of Kugler Vision. A proud Omaha native, he is passionate about improving lives through clear vision. Dr. Kugler serves on several national boards, and his practice is recognized internationally as a center of excellence. Dr. Kugler is one of the original founders of the Refractive Surgery Alliance, an international organization comprised of over 350 of the world's leading vision correction surgeons; he also served as its first president. In 2019, Dr. Kugler was selected as a TEDx speaker, and delivered a talk in Omaha about the worldwide epidemic of nearsightedness and refractive solutions. Dr. Kugler is an Associate Professor of Refractive Surgery at the University of Nebraska Medical Center's Truhlsen Eye Institute, has been published in many medical journals, and participates in numerous clinical studies to advance the field of vision correction surgery. Additionally, Dr. Kugler is proud to be a Board Certified Fellow of the World College of Refractive Surgery & Visual Sciences. Dr. Kugler and his wife are proud parents to five active kids. When he has a spare moment, he enjoys skiing, tennis, travel, and fine coffee.