6 Facts About LASIK
Published by Lance Kugler, MD on November 15, 2016
When researching LASIK vision correction, it is important to find the truth. There are numerous myths and misconceptions regarding LASIK that can make researching a bit overwhelming and confusing. Below are 6 important LASIK facts.
1. LASIK Does Not Wear Off
LASIK works by changing the shape of the cornea so that light focuses correctly. The changes to the corneal shape are permanent and do not wear off. The effects of laser vision correction last a lifetime in the vast majority of patients, but LASIK does not prevent the onset of age-related eye conditions. As we enter our 40's, a different part of the eye starts to undergo a transition. At this time, the natural lens inside our eye changes, causing Dysfunctional Lens Syndrome (otherwise known as Presbyopia), or near vision changes. Presbyopia can now be corrected with corneal inlays or a lens replacement procedure!
2. LASIK Can Effectively Treat Astigmatism with Excellent Results
You can have LASIK if you have an astigmatism. Many years ago, when LASIK technology was in its infancy, astigmatism posed a barrier to getting vision correction. But we have been able to effectively treat astigmatism for over 15 years. Modern laser systems can effectively treat astigmatism with excellent results. At Kugler Vision, we specialize in astigmatism and use Vector Analysis and Topography Guided treatments to ensure that astigmatism treatment is effective.
3. LASIK Recovery is Quick
LASIK is virtually painless and has a fast recovery time. After your procedure, your eyes may burn or itch in the evening, but a mild pain reliever and eye drops give relief. Most people can drive and go back to work the very next day after having LASIK!
4. LASIK Candidates Can be as Young as 18 Years Old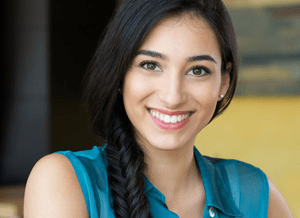 Many people believe that they are too young for LASIK or that their prescription isn't stable yet. If you are at least 18, your eyes are highly likely to be done developing. The majority of people reach vision prescription stability between the ages of 18-21. If you are unsure if your eyes have stabilized, the best thing to do is to schedule your consultation at Kugler Vision to find out if you're a candidate.
5. LASIK is Affordable on Almost Any Budget
Think you can't afford LASIK? Think again! Try our online LASIK savings calculator to compare your personalized expenses associated with a lifetime of glasses, contacts and solution to the one-time cost of a LASIK procedure. At Kugler Vision, finances should never be a barrier to achieving your vision goals. So, we offer convenient payment plans and financing options!  
Flexible Payment Plans

– get LASIK with manageable monthly payments built for your lifestyle. You'll pay no interest when your balance is paid in full within 24 months.

Use Your FSA or HSA Account For LASIK

– With Health Savings and Flex Spending Accounts you can set aside tax free money for your laser vision correction procedure! Enroll in your plan today to save hundreds of dollars on LASIK! 
6. LASIK is Safe
Numerous clinical studies of LASIK have shown that the risk of serious complication is extremely low, less than 1 percent. Studies show that LASIK is safer than wearing contact lenses, and a contact lens wearer is much more likely to have a serious eye infection than a LASIK patient. While glare and dry eyes can be common side effects right after the procedure, they usually subside within a few months.
LASIK Benefits You For Life
Now that you know the facts about LASIK, we hope that you are feeling educated and confident in making a decision for your eyes. LASIK provides many personal, financial, and lifestyle benefits, including:
freedom.

an independent lifestyle.

more time well spent.

more money by ending the never ending cycle of buying glasses and contact lenses, contact solution, and more!
Life without glasses and contacts is a better solution for any lifestyle! Isn't it about time you become independent from the hassles of glasses or contacts? Get your best vision and gain the freedom to just get up and go at a moment's notice. All laser LASIK is safe and effective, and with the one time cost of LASIK – you can save tens of thousands of dollars over your lifetime by ending the never ending cycle of buying glasses and contacts. If you are ready to find out if you're a LASIK candidate, please call 402.558.2211 to schedule your consultation today!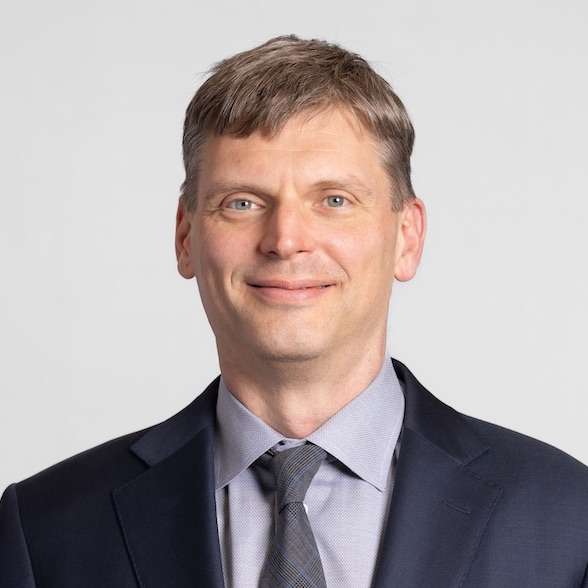 Lance Kugler, MD, is a specialist in LASIK and vision correction surgery and CEO of Kugler Vision. A proud Omaha native, he is passionate about improving lives through clear vision. Dr. Kugler serves on several national boards, and his practice is recognized internationally as a center of excellence. Dr. Kugler is one of the original founders of the Refractive Surgery Alliance, an international organization comprised of over 350 of the world's leading vision correction surgeons; he also served as its first president. In 2019, Dr. Kugler was selected as a TEDx speaker, and delivered a talk in Omaha about the worldwide epidemic of nearsightedness and refractive solutions. Dr. Kugler is an Associate Professor of Refractive Surgery at the University of Nebraska Medical Center's Truhlsen Eye Institute, has been published in many medical journals, and participates in numerous clinical studies to advance the field of vision correction surgery. Additionally, Dr. Kugler is proud to be a Board Certified Fellow of the World College of Refractive Surgery & Visual Sciences. Dr. Kugler and his wife are proud parents to five active kids. When he has a spare moment, he enjoys skiing, tennis, travel, and fine coffee.