Win School Supplies and a Family Fun Night
Enter the Kugler Vision Supplies for Success Contest: Supplies and Support for Your Favorite School or Teacher, and an Awesome Evening at the Mark Family Fun Center for You!
Autumn is beautiful in Omaha, Nebraska. The temps are cooling down. The leaves will soon be changing into a fiery array of gold, red and orange. Pumpkin spice will be wafting through the air as you pass your favorite coffee shop.

Perhaps best of all– Fall is a time of new beginnings. It's the start of a fresh new school year! This August, when you enter Kugler Vision's 2019 Supplies for Success contest– you have the chance to give back to your favorite school or teacher *AND* celebrate the new school year with a fun outing for your family!

What's So Special About Omaha Teachers?
It's no secret that at Kugler Vision, we love our hometown and celebrate our great city at every opportunity. Our surgeon, Lance Kugler, MD is local. The Kugler Vision office features unique elements designed to highlight every corner of Omaha, from the first step into the lobby all the way through to the city neighborhood-themed exam rooms. 
Omaha's teachers are special. Omaha is a thriving and vibrant city that provides opportunities for all its people to work, raise a healthy family, and lead gratifying lives. Healthy schools are the backbone of that community. And teachers are the heart. 
Our team has the greatest respect and appreciation for all the amazing teachers throughout the Metro. Their tireless efforts to nurture the next generation are nothing short of heroic. We are sure you feel the same way– now, with the Supplies for Success contest, you have a chance to help us give back.
Provide a Fresh Start This Fall:
Supplies and Support for Your Teacher, and Family Fun for You
The grand prize contest winner will receive a two-part prize. They'll receive an ultimate back to school pack to gift to the local teacher or school of their choice. They'll also get an awesome prize just for themselves and their family as a "welcome to the new school year" treat.

List of Prizes:
The Mark, located in Elkhorn, is the area's premier Family Fun Center. There's truly something for everyone- so whether your family has 3-year-olds or 30-year-olds, everyone is going to have a great time! This powerhouse of entertainment features: 
Bowling

Laser Tag

Arcade Games

XD Dark Ride

– a virtual reality experience unmatched in the area

Delicious food and refreshments so you and your family can fuel up for fun
How to Win:
If you've been thinking about LASIK vision correction or near vision correction, don't delay any longer. When you come in for any laser vision correction consultation at Kugler Vision during the month of August 2019, you are automatically entered to win. It's just that simple!
To book your EyeAnalysis consultation online now, simply click here: easy online scheduler link.
The winner will be drawn by Kugler Vision on Friday, August 30th, and announced on our Facebook page.
Contest Rules:
Now for the nitty-gritty. Every contest needs some rules. Here they are: 
Everyone who has a LASIK or near vision consultation at Kugler Vision during the month of August is automatically entered to win. The 

Kugler Vision will draw a winner on Friday, August 30

th,

2019 and announce it on our Facebook page at 12 pm.

The winner must come to Kugler Vision's office to pick up their prize. Our office is at: 17838 Burke St. Suite 100 near Village Pointe.

The winner must claim their prize no later than Monday, September 16

th,

2019. If the prize is unclaimed after September 16

th

, a second name will be drawn and awarded the prize. 

No purchase necessary to enter.
See You Soon!
What are you waiting for? Make this school year your best one yet, by saying goodbye to glasses and contacts. Contact Kugler Vision at 402.558.2211 to schedule a laser vision correction consultation today.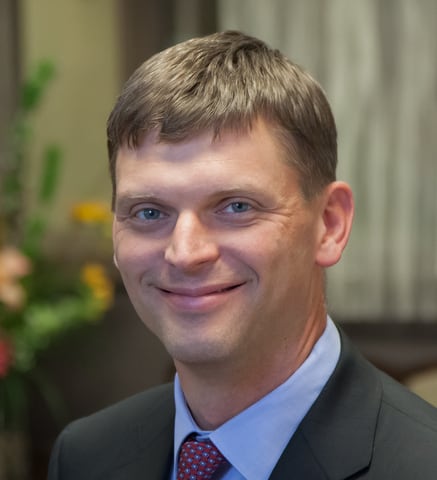 Lance Kugler, MD, is a specialist in LASIK and vision correction surgery and CEO of Kugler Vision. A proud Omaha native, he is passionate about improving lives through clear vision. Dr. Kugler serves on several national boards, and his practice is recognized internationally as a center of excellence. Dr. Kugler is one of the original founders of the Refractive Surgery Alliance, an international organization comprised of over 350 of the world's leading vision correction surgeons; he also served as its first president. In 2019, Dr. Kugler was selected as a TEDx speaker, and delivered a talk in Omaha about the worldwide epidemic of nearsightedness and refractive solutions. Dr. Kugler is an Associate Professor of Refractive Surgery at the University of Nebraska Medical Center's Truhlsen Eye Institute, has been published in many medical journals, and participates in numerous clinical studies to advance the field of vision correction surgery. Dr. Kugler and his wife are proud parents to five active kids. When he has a spare moment, he enjoys skiing, tennis, travel, and fine coffee.