Win An Omaha Night Out
Published by Lance Kugler, MD on January 30, 2019
Fall in Love With Omaha: Win an Unforgettable Night Out, Courtesy of Kugler Vision
Omaha, Nebraska, is an amazing place to be! With a wide variety of award-winning restaurants and evening attractions that include everything from nationally known music artists to traveling Broadway shows, it has all the trappings of a big city. But the real heart of this city is its amazing sense of community and many connections that give it that small-town feel.

Fall in Love With Omaha
It's no secret that we at Kugler Vision love Omaha. Our surgeons, Lance Kugler, MD is local. The Kugler Vision office features unique elements designed to celebrate the city, from the first step into the lobby all the way through to the Omaha neighborhood-themed exam rooms. Now, we want to ensure you love it just as much as we do – by experiencing some of the great entertainment and food that our fine city has to offer!


Experience an Unforgettable Omaha Night Out: Dinner and Jay Leno
Our grand prize contest winner will enjoy an unforgettable Omaha night out on March 29, 2019: a delicious dinner for two at the Boiler Room restaurant in Omaha's historic Old Market district, and take in the uproarious standup of nationally acclaimed comedian and entertainer Jay Leno.
Are you a foodie? If so, the Boiler Room is for you. This Omaha gem features a menu bursting with an array of high-quality, locally sourced food expertly prepared by talented chefs. This will be a meal your taste buds won't soon forget. We dare you to check out their menu without drooling.
Meanwhile, Jay Leno needs no introduction. The renowned late-night host will be bringing his unique perspective and wry wit to the Holland Performing Arts Center for an evening of laughs. For more information on this March 29th one-night-only engagement with the "hardest working man in show business," check out Ticket Omaha.

How to Win: 
If you've been thinking about LASIK vision correction or near vision correction, don't delay any longer. When you come in for any laser vision correction consultation at Kugler Vision during the month of February, you are automatically entered to win. It's just that simple! As a bonus, if you bring anyone with you to your consultation, you'll double your chances.
The winner will be drawn by Kugler Vision on Friday, March 1, and announced on our Facebook page.
Contest Rules:
Now for the nitty-gritty. Every contest needs some rules. Here they are:
Everyone who has a LASIK or near vision consultation at Kugler Vision during the month of February is automatically entered to win.

If you elect to take someone with you to your consultation, like a spouse or friend, you will be given one extra entry into the contest. This doubles your chances!

Kugler Vision will draw a winner on Friday, March 1, and announce it on our Facebook page at 12 pm.

The winner must come to Kugler Vision's office to pick up their prize. Our office is at: 17838 Burke St. Suite 100 near Village Pointe.

The winner must claim their prize no later than March 15. If the prize is unclaimed after March 15, a second name will be drawn and awarded the prize.

No purchase necessary to enter.
See You Soon!
What are you waiting for? Make this year your best one yet, by saying goodbye to glasses and contacts. Contact Kugler Vision at 402.558.2211 to schedule a laser vision correction consultation today.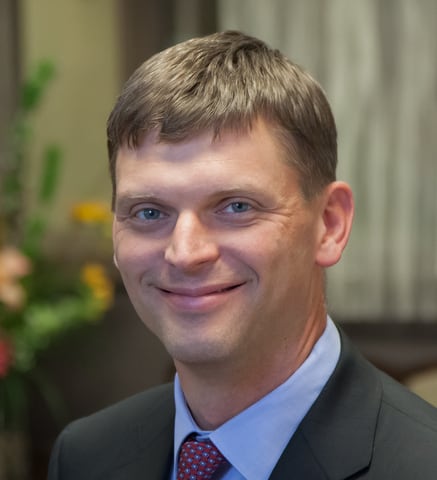 Lance Kugler, MD, is a specialist in LASIK and vision correction surgery and CEO of Kugler Vision. A proud Omaha native, he is passionate about improving lives through clear vision. Dr. Kugler serves on several national boards, and his practice is recognized internationally as a center of excellence. Dr. Kugler is one of the original founders of the Refractive Surgery Alliance, an international organization comprised of over 350 of the world's leading vision correction surgeons; he also served as its first president. In 2019, Dr. Kugler was selected as a TEDx speaker, and delivered a talk in Omaha about the worldwide epidemic of nearsightedness and refractive solutions. Dr. Kugler is an Associate Professor of Refractive Surgery at the University of Nebraska Medical Center's Truhlsen Eye Institute, has been published in many medical journals, and participates in numerous clinical studies to advance the field of vision correction surgery. Dr. Kugler and his wife are proud parents to five active kids. When he has a spare moment, he enjoys skiing, tennis, travel, and fine coffee.