Kugler Vision Joins the AcuFocus IC-8® Lens Clinical Study for Patients with Cataracts
Omaha, Neb.  – Lance Kugler, M.D. at Kugler Vision in Omaha, Neb., is participating in the AcuFocus clinical study for the IC-8 intraocular lens (IOL) designed for patients with cataracts.
"We work with cataract patients each day and many ask if their surgery will help them regain not only their distance vision, but also their intermediate and near vision," Dr. Kugler said. "We look forward to evaluating the IC-8 lens and its ability to provide cataract patients with an uninterrupted range of vision."
By the age of 65, an estimated 90% of people worldwide experience changes to the natural crystalline lens of the eye. The lens gradually becomes cloudy as a cataract develops leading to blurry vision and eventually vision loss. The only solution to a cataract is the surgical removal of the natural lens and its replacement with an artificial lens called an IOL. More than 25 million cataract procedures are performed worldwide each year. The majority of patients with cataracts are treated with a standard monofocal (single-focus) lens, which allows the patient to have excellent far vision; however, patients remain dependent on glasses for near and intermediate vision.
Dr. Kugler will be one of a select group of clinical investigators across the United States for the IC-8 lens study. The IC-8 lens is a clear monofocal lens with a mini-ring placed in the center. The mini-ring has an opening, or pinhole, designed to increase the range of vision by extending the focus of light rays that enter the eye. The clinical study will determine if the IC-8 lens in one eye, when paired with a standard monofocal lens in the other eye, will provide near and intermediate vision in addition to far vision for cataract patients.
Kugler Vision is now enrolling patients that meet the study eligibility criteria. Patients who comply with study commitments will be compensated. Some basic qualifications include the following:
o At least 22 years of age.
o Have cataracts in both eyes.
o Are available, willing and able to participate in examinations and all followup study visits and appointments.
If you are interested in becoming a volunteer participant in the IC-8 lens clinical study, please contact Kugler Vision at (402) 558-2211.
About Kugler Vision
Kugler Vision is a world-class refractive surgery center, making Omaha a destination for exceptional vision correction outcomes. As a patient-centric practice, we specialize in procedures to reduce or eliminate reliance on glasses and contacts.
kuglervision.com
17838 Burke St., Ste. 100, Omaha, NE 68118
402.558.2211
ABOUT ACUFOCUS & THE IC-8 IOL
AcuFocus, Inc., is a privately held ophthalmic medical device company that develops and markets breakthrough technologies for the improvement of vision. The IC-8 lens received its CE mark in 2014 and is available in select markets across Europe and Asia. Founded in 2001, AcuFocus is based in Irvine, Calif. For additional information about the IC-8 intraocular lens, visit www.ic8lensclinicalstudy.com or https://www.facebook.com/ic8lensclinicalstudy.
Caution: Investigational Device. Limited by Federal (or United States) law to investigational use.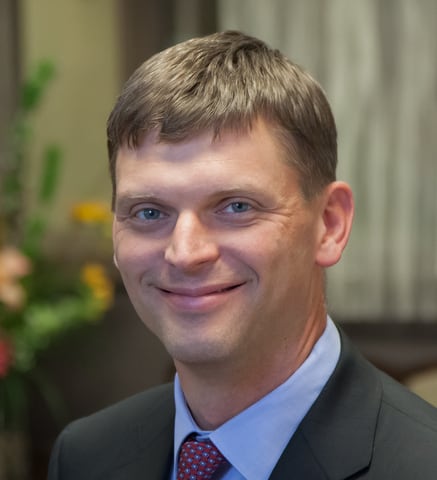 Lance Kugler, MD is the Founder and Physician CEO of Kugler Vision in Omaha, Nebraska. Following a year of specialty training, during which he performed over 1300 refractive surgical procedures, Dr. Kugler returned to Omaha to bring the latest state-of-the-art LASIK and cataract surgery technology to Nebraska. Dr. Kugler serves as Director of Refractive Surgery for the University of Nebraska Medical Center, where he is in charge of resident education and research programs to advance the field of refractive surgery.