If you have a mom, know a mom or are a mom, consider honoring this important role with the priceless gift of good eyesight. This Mother's Day, moms get $500 OFF LASIK at Kugler Vision! * (More on that later.)
Here are some of the top reasons why the moms we treat choose Kugler Vision for LASIK.
After LASIK, caring for others (and yourself) is easier.
Imagine being able to tie a shoe, sign a report card, read stories and take in every detail of your children and grandchildren without reaching for glasses. When you're free of prescription glasses and contacts, those moments are much more carefree and enjoyable.
"Give the gift of sight to yourself – you won't regret it! It's worth every penny!" – Amy T.
LASIK is more budget-friendly than you think.
LASIK surgery averages $2,200 to $3,200 per eye and has no additional cost once the fee is paid. This may seem daunting at first, but you'd be surprised how much you could save if you got LASIK sooner rather than later.
Let's use a contact lens wearer as an example: A 20-year-old woman who purchases daily contacts and one pair of back-up eyeglasses each year can expect to spend approximately $44,000 on vision correction prescriptions by the time she turns 60 (the average life expectancy in the United States is about 79 years).
The money you save with LASIK could be enough to:
make the down payment on a home
finish home renovations
fund a child's education
build up your retirement nest egg
take several memorable vacations and more.
Want to see how much you could save? Use Kugler Vision's LASIK affordability calculator to create your estimate.
Moms know they can trust Kugler Vision.
"LASIK is the best thing I have done and couldn't ask for a better doctor. He is honest and trustworthy. You can trust your eyes in his hands!" – Nichole C.
Along with a broad range of vision correction specialties, Dr. Kugler and his team utilize the most advanced technology for precise diagnosis, eye mapping and treatment planning. His practice has built a reputation for tackling tricky cases, such as high prescriptions, astigmatism and different procedures for each eye.
"I can't believe how well I can see! I was really nervous before the procedure, but there was nothing to be nervous about," Melanie A. says in her review of Kugler Vision. "The staff was so reassuring that they relaxed me. I can't stop singing the praises of this. I have recommended this to every contact/eyeglass wearer I know!"
A commitment to a full-service, custom patient experience has earned Kugler Vision the distinction of being voted Best in Omaha #1 LASIK multiple times. Thousands of patients from all over – including scores of busy moms – have achieved visual outcomes that have changed how they work, play, interact with their children and more.
* Mother's Day Special: $500 off LASIK!
Get $500 off LASIK for a limited time at Kugler Vision. The gift of better vision is one that will bring Mom joy for decades to come. Visit our scheduling page to book an Eye Analysis consultation and claim your special savings.
As modern vision correction specialists, we at Kugler Vision are committed to serving our patients' needs on the journey to a life free from visual barriers. Take the first step with a thorough Eye Analysis and find out if you qualify for Modern LASIK or one of our 6 other advanced vision correction treatments. Book online at  LASIKOmaha.com.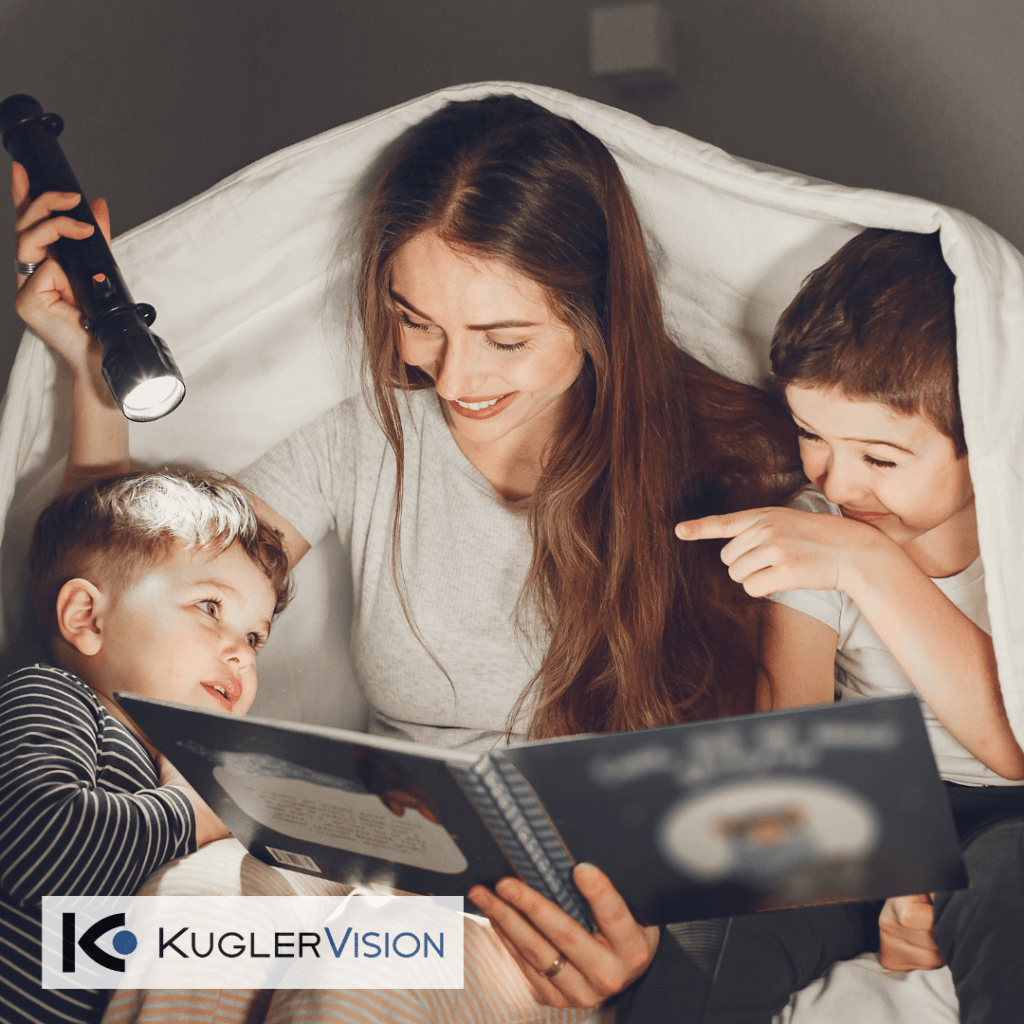 Dr. Drew Dickson is a board-certified ophthalmologist who specializes in LASIK and other refractive surgery procedures. He completed his undergraduate studies at Liberty University before earning his medical degree from the University of Nebraska Medical Center College of Medicine. He then completed his ophthalmology residency at the Medical University of South Carolina Storm Eye Institute.
In addition to his clinical practice, Dr. Dickson is involved in research and has published numerous articles in peer-reviewed journals. Dr. Dickson is known for his compassionate bedside manner and commitment to providing his patients with personalized care. In his free time, he enjoys spending time with his family and traveling.