See Your Future Clearly: Graduate to Modern LASIK
Published by Lance Kugler, MD on April 19, 2023
Humans absorb the lion's share of their learning through the sense of sight. When our vision isn't as good as it should be, we are at a disadvantage – especially in an environment that is wholly dedicated to the pursuit of knowledge.
Want to see your future more clearly? If you're headed off to college – or someone you love is – LASIK could be the best gift a graduate could get. Learn how it helps to graduate from those outdated glasses and contact lenses to modern LASIK.
Your eyes are mature enough for LASIK.
LASIK eye surgery is approved by the Food and Drug Administration (FDA) for patients aged 18 and older. This depends on the development and maturity of your eyes, which a trusted LASIK practice will assess during your consultation. Most students who are good candidates for LASIK could finish their college careers free of glasses and contacts, and possibly even enjoy LASIK as a graduation gift.
You'll navigate the academic environment more comfortably.
Imagine easily switching focus between a blackboard or whiteboard, your laptop, projected films and textbooks without specific prescription eyewear. Instead, your brain can focus on soaking up knowledge.
After LASIK, you won't have the stress of losing a contact lens in a sea of scholars or switching eyeglasses according to the task at hand. And the long hours of intense study? It's much more comfortable without contact lenses in your tired eyes.
Glasses and contacts won't interfere with your college lifestyle.
The college experience can have nearly as much to do with the time outside the classroom as the hard work within. This is a time for young adults to be carefree.
Get up and out the door in a flash because you don't have to put in contact lenses.
Don't worry about redirecting your contact lens delivery to campus housing.
Play sports unencumbered by bulky glasses and irritating contacts.
No need to find storage space for eyewear and supplies in a small living space.
Your LASIK will pay for itself.
Anyone who has worked their way through the lean college years knows how tight money can be. After LASIK, there's no more forking out hundreds or thousands of dollars a year on expensive prescription eyewear. If you get LASIK in your early 20s, that can add up to tens of thousands of dollars in savings. That's more than enough to pay for LASIK eye surgery – and maybe even a couple of semesters of higher education.
Want to give yourself or your college hopeful a strong start for a long, fruitful future? Consider the gift of LASIK. Contact us online or give us a call – (402) 558-2211 – to discuss giving the gift of LASIK to your graduate this year.
As modern vision correction specialists, we at Kugler Vision are committed to serving our patients' needs on the journey to a life free from visual barriers. Take the first step with a thorough eye analysis and find out if you qualify for Modern LASIK or one of our 6 other advanced vision correction treatments. Book online at LASIKOmaha.com.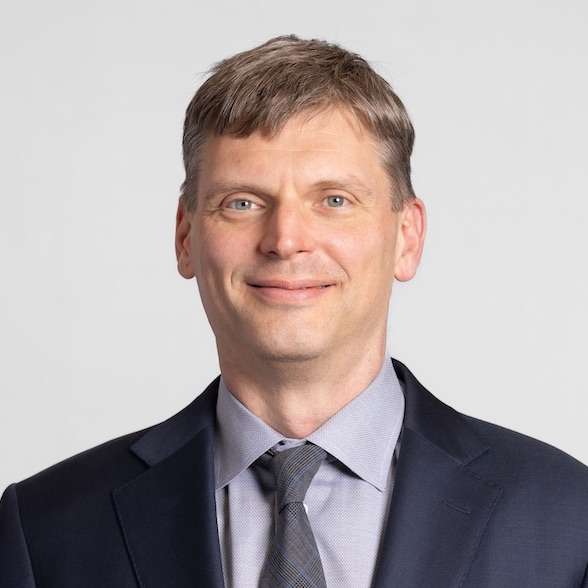 Lance Kugler, MD, is a specialist in LASIK and vision correction surgery and CEO of Kugler Vision. A proud Omaha native, he is passionate about improving lives through clear vision. Dr. Kugler serves on several national boards, and his practice is recognized internationally as a center of excellence. Dr. Kugler is one of the original founders of the Refractive Surgery Alliance, an international organization comprised of over 350 of the world's leading vision correction surgeons; he also served as its first president. In 2019, Dr. Kugler was selected as a TEDx speaker, and delivered a talk in Omaha about the worldwide epidemic of nearsightedness and refractive solutions. Dr. Kugler is an Associate Professor of Refractive Surgery at the University of Nebraska Medical Center's Truhlsen Eye Institute, has been published in many medical journals, and participates in numerous clinical studies to advance the field of vision correction surgery. Additionally, Dr. Kugler is proud to be a Board Certified Fellow of the World College of Refractive Surgery & Visual Sciences. Dr. Kugler and his wife are proud parents to five active kids. When he has a spare moment, he enjoys skiing, tennis, travel, and fine coffee.