Visian Toric ICL: See the World Without Glasses or Contact Lenses
Published by Lance Kugler, MD on November 5, 2018
At Kugler Vision in Omaha, Nebraska, we are excited to offer the benefits of the Visian Implantable Collamer Lens (ICL), a life-changing, permanent, implantable lens. The Visian ICL is a safe and effective option for patients who may not be good candidates for LASIK or PRK procedures due to thin corneas or severe nearsightedness (myopia).
The Visian ICL can provide the freedom to see the world without the hassles of glasses or traditional, surface contact lenses, and now we're taking this technology to the next level with the Visian Toric ICL. This breakthrough technology builds on the original Visian ICL in one significant way – it is now a viable option for patients with astigmatism.
What is the Visian Toric ICL?
The Visian Toric ICL is made of collamer, a technologically-advanced lens material, and works alongside the natural physiology of the eye. The design of the lens is soft and flexible, operating in harmony with the eye to provide a quality of vision that's difficult to match. Vision correction for both nearsightedness and astigmatism is incorporated into a single lens, ultimately yielding a simplified lifestyle and excellent visual outcomes.

Benefits
To start, let's take a brief look at the myriad of benefits the Visian ICL lens technology generally brings to patients.
These include (but are certainly not limited to):
Preservation of the corneal structure

Protection from harmful UV rays through a UV absorber

Excellent night vision

Proven safe and effective for those with thin corneas or dry eyes

Treatment for both nearsightedness and astigmatism in just one lens

Treatment flexibility and possibility of lens removal (allowing for future eye treatments if necessary)

Liberation from the inconvenience of glasses and contact lenses via a quick (20 to 30 minutes or less) procedure
Clinical Outcomes and Patient Satisfaction: What You Should Know
We cherish all of our patients here at Kugler Vision, so it's important to us that you have all the facts. The Visian Toric ICL has demonstrated what we call "post-surgical rotational stability" because of the procedure's unique position within the sulcus of the eye and its custom-calculated fit for each patient's eye.
Here are some statistics that should help you in your decision regarding the Visian Toric ICL:
Correcting nearsightedness and astigmatism through Visian Toric implantation provides stable, predictable and reliable visual outcomes in one lens.

Patients in a FDA clinical study reported high satisfaction with regard to the Visian Toric ICL procedure.

Some 98.4-percent of patients claimed that they would have the Visian Toric procedure again.

Long-term treatment satisfaction was formidable, with 94.6-percent of patients reporting excellent or very good vision quality.

Astigmatism affects approximately 30-percent of the population, so the arrival of the Visian Toric is an important step towards the future availability of advanced ICL models in the U.S. Because we see patients who struggle with their eyesight every day, Kugler Vision is excited that there is an implantable lens-based solution now available to help those suffering from both astigmatism and nearsightedness – the Visian Toric allows us to improve patients' lives through one easy-to-implant lens.
With the FDA-approved Visian Toric, surgeons will now be able to use this game-changing procedure to treat moderate and even high astigmatism during the vision correction process.
How is the Toric ICL Similar to LASIK, and How is it Different from Contact Lenses?
The Visian technology is similar to LASIK in that it represents a long-term vision correction solution. During LASIK, the front surface of the eye (cornea) is reshaped to correct the patient's vision. The Visian ICL, as we mentioned, is made of a collagen co-polymer, similar to collagen in the human body, so it is biocompatible. The implantable lens is placed just beneath the surface of the eye to achieve vision correction, unlike a traditional contact lens.

Are You a Candidate for the Visian Toric ICL?
If you suffer with astigmatism and are nearsighted, your vision correction options have been limited – however, this is no longer the case with the introduction of the Visian Toric ICL.
Exhausted from having to cope with the maintenance and hassles associated with contacts? There's a new answer… the Visian Toric ICL.
The Visian Toric ICL is best for those who have lost patience with glasses and contacts. And, this permanent implantable lens eliminates the necessity of removing your contacts before going to sleep while cutting your costs – we understand that buying contacts each month starts to get expensive. When you're buying contacts for astigmatism and nearsightedness, these expenses get even worse, but the Visian Toric ICL can save you money in the long-term while saving you the headaches and dry eyes from contacts and relieving the symptoms of Contact Lens Intolerance (CLI).
For several years now, ICL surgery has been an excellent choice for our patients seeking ultra-high-definition vision correction, but imagine being able to wake up in the middle of the night to tend to the kids without having to look for your glasses? That's what the Toric solution brings to the table.
With so many people across the country waiting for access to such a life-changing technology, we here at Kugler Vision are ecstatic about sharing the good news with our patients and the Omaha community.
If you have any additional questions or wish to learn more about the Toric procedure, contact us today at 402.558.2211.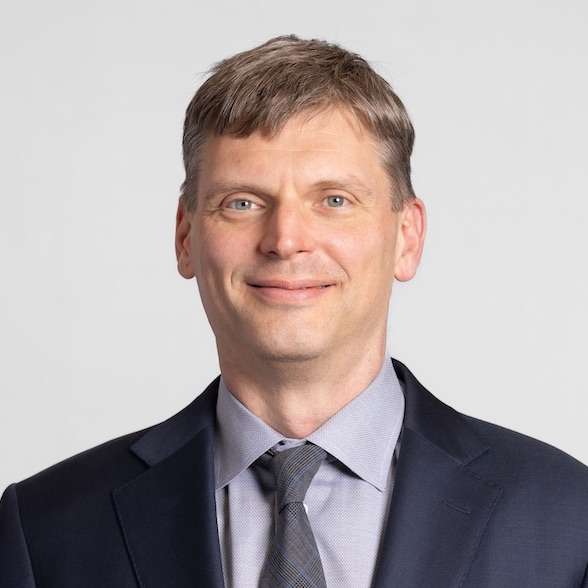 Lance Kugler, MD, is a specialist in LASIK and vision correction surgery and CEO of Kugler Vision. A proud Omaha native, he is passionate about improving lives through clear vision. Dr. Kugler serves on several national boards, and his practice is recognized internationally as a center of excellence. Dr. Kugler is one of the original founders of the Refractive Surgery Alliance, an international organization comprised of over 350 of the world's leading vision correction surgeons; he also served as its first president. In 2019, Dr. Kugler was selected as a TEDx speaker, and delivered a talk in Omaha about the worldwide epidemic of nearsightedness and refractive solutions. Dr. Kugler is an Associate Professor of Refractive Surgery at the University of Nebraska Medical Center's Truhlsen Eye Institute, has been published in many medical journals, and participates in numerous clinical studies to advance the field of vision correction surgery. Dr. Kugler and his wife are proud parents to five active kids. When he has a spare moment, he enjoys skiing, tennis, travel, and fine coffee.