Running, Swimming, and LIFE After LASIK
Published by Lance Kugler, MD on March 25, 2021
Patient Focus: Alice's LASIK Experience
At Kugler Vision in Omaha, Nebraska, we value our patients above all else. One of our top 10 most important core values is customer service. We love to hear about each patient's life after LASIK! We are especially delighted when we hear that a patient has loved their experience with our team. 
We received an amazing review from Alice, a Kugler Vision LASIK patient who is a dedicated therapist and avid runner and swimmer. Alice is exactly the kind of driven, active, busy person who sees the maximum benefits of having crisp, clear vision without glasses and contacts. In this month's Patient Focus, we're catching up with Alice to learn more about her LASIK experience. Read on to hear from Alice what life was like before LASIK, what it was like to get LASIK, and how life is different now without glasses and contacts.
Meet Alice, a Kugler Vision LASIK Patient
Alice lives in Papillion with her husband, Mike, and two active teenage twin daughters. As a mental health therapist, she has dedicated herself to helping people in the community live their best lives. That's one reason we were so excited to be able to help with her vision so that she could enjoy her life to the fullest. She started her practice, Horizon Therapy Group, in Council Bluffs with three other therapists 15 years ago. 
When we asked Alice to describe herself in three words, she chose "curious, ambitious, and grateful." We couldn't agree more! All of those great qualities really came through as we got to know her.
Living an Active and Healthy Lifestyle – Alice's Workout Regimen
As a busy therapist and mom, Alice understood better than most just how inconvenient contacts and glasses could be. Additionally, she's an avid runner and swimmer – so glasses fogging and sliding were a definite hindrance to these activities.

"I've been a runner for most of my adult life, but didn't race competitively until I was 40. I run about 40 miles a week, 60 if I'm training for a marathon," Alice told us.. In fact, she recently qualified for the Boston Marathon by a margin of over 10 minutes. "I only recently added swimming to my routine about two years ago after a minor foot injury. It is great cross training for running. I also love yoga and practice at least once a week," she said. With all this activity, it's no wonder that the hassles of glasses and contacts were something she was ready to leave behind.

The Struggles of Glasses and Contacts
Alice had been held back by glasses and contacts for 30 years before coming to see Lance Kugler, MD, at Kugler Vision for LASIK. She said her blurry vision was a daily struggle. . "It affected every part of my life from the moment I woke up until the moment I could get my contacts out or take my glasses off," she said.
Recently, due to the COVID-19 pandemic, she began to offer more teletherapy services at her practice. It was a great move for COVID-19 safety, and very convenient for her clients – but all that extra screen time can be hard on eyes. She began relying more on glasses, which caused other problems.. "It became even more of a hassle with my job becoming primarily through telehealth and video." And, she added,  "Wearing masks out in public due to the pandemic caused my glasses to fog." 
For Alice, the biggest frustration was planning. "Always having to take things with me to see whenever I traveled, making sure I had an ample supply of contacts and lens solution, finding frames that worked with my face, buying prescription sunglasses," she said.

Many people in their 30s and 40s begin to experience contact lens intolerance (CLI), a painful condition in which the eyes begin to reject contact lenses. In Alice's case, her contact lenses had been making her eyes dry and uncomfortable. "Contacts were creating terrible dryness that I wasn't really aware of until my consultation with Dr. Kugler. I didn't know how negatively contacts were affecting the quality of my vision, and my tear production."
Did I Wait Too Long for LASIK? Alice's Experience With LASIK in Her 40s
Like many people we have seen for LASIK, Alice was concerned that maybe she had waited too long to have her vision corrected. "Am I too old for LASIK?" is a question we hear a few times a week at Kugler Vision. "I considered LASIK about 10 years ago but could not afford it at the time. And by the time I turned 40, I figured I was too old," said Alice. "A friend of mine, my age, had it done right before Christmas and told me I could be a candidate and not to rule it out, which prompted me to look into the possibility for myself."
Alice heard about Kugler Vision from a friend of hers who had had PRK, another vision correction procedure, with Dr. Kugler. "She had great things to say about her experience. She has been an encouragement to me throughout my LASIK journey!" Alice came to see our LASIK experts and got some great news – she WAS a candidate for vision correction!

Clearing Up Contact Lens-Related Dryness
Alice qualified for PRK vision correction – a safe and effective LASIK alternative that is sometimes recommended for patients who have certain corneal issues. Her contact lenses had caused extensive dryness and some epithelial dystrophy (a weakening of the outermost layer of cells on the eye). Due to these contact lens-related issues, Dr. Kugler prescribed a different approach – clear up the dryness and measure her eyes again. 
"I was surprised and excited," said Alice. "He asked me if I would be willing to wait a few weeks and try some lubricating drops and some ointment. Since I had waited this long, I told him I was in no hurry, and anything I could do to improve my eyes and vision, I would do. He asked me to ditch the contacts too, and I did." After about a month of leaving her contacts out, Alice came back to the Kugler Vision office for some updated measurements. It was the moment of truth to see how her eyes had responded to the dryness treatment. 
"I was amazed at how much the dryness had gone away," said Alice. "It was proof the contacts were damaging my eyes, and now I was actually a candidate for LASIK, the procedure I had been hopeful for from the beginning!" After the contact lens damage was addressed, her eyes had regained enough moisture to make her an ideal LASIK candidate.
Curious to see if you may be a LASIK candidate too? One great way to start is by taking the 60-second vision quiz at the button below!

Life After LASIK – What Is Alice's Vision Like Now?
Just one week later, Alice was loving her life after LASIK at Kugler Vision and had an entirely new, HD-view of the world. "My vision is already amazing. I can see things everywhere I go. It has not even been one week, and so I still reach for my glasses instinctively every morning, or every time I get up to leave my desk. It's a miracle." She's ready to hit the ground running – literally. "I'm SUPER excited to run outside," she said.
We get many questions from people wondering: "When can I work out after LASIK?" So many that we've written a blog all about it – if you're an avid workout fiend yourself, check it out here: LINK.

Our Favorite Quote From Alice's Interview
We like to ask our Patient Focus subjects: "What is your favorite quote or advice?" Leave it to a therapist to have a great pearl of wisdom to share. Alice said her favorite quote is: "Don't believe everything you think." She explained it like this: "Because a thought is present in your mind does not make it an objective reality. Thoughts are often more a figment of your imagination than an observation of truth." 
Still Struggling With Your Vision? Alice's Advice
When asked what she would say to a close friend or family member struggling with their vision, this is what Alice told us: "I would tell them to get a consultation! I was skeptical, and I read a lot about anything I am considering doing. I even got two additional opinions from other doctors. Dr. Kugler was patient, went over photographs and numbers with me, answered questions and had options he was willing to discuss at each step. I never felt pressured, and I knew he was giving me the best plan for my eyes and that he had looked at all of the measurements carefully before presenting the options. I know it's a big step, and a financial investment, but it was so worth it!"

We couldn't have said it better ourselves. Some things we really appreciate about Alice: She was dedicated to finding the BEST possible option for her vision. She asked all her questions. She was motivated, and ready for change. At Kugler Vision, we promise to answer any questions you may have in detail, and to always give you as much information, and time, as you need to make your decision. Vision correction is a once-in-a-lifetime experience, and we want you to enjoy every step along the way and feel as confident as we are that you'll love your life after LASIK.
Your Turn! Get a Fresh Start With Clear Vision
Are you feeling as inspired by Alice's life after LASIK as we are? If you're too busy, too driven, and too active to deal with the constant upkeep and hassles of foggy, slipping glasses or damaging contact lenses – come and see our team of vision correction experts now. You deserve to enjoy the world around you, and all your favorite activities, with the visual freedom that LASIK provides. Call us at 402-558-2211 today, or book your VisionTrack assessment online now. We can't wait to see you!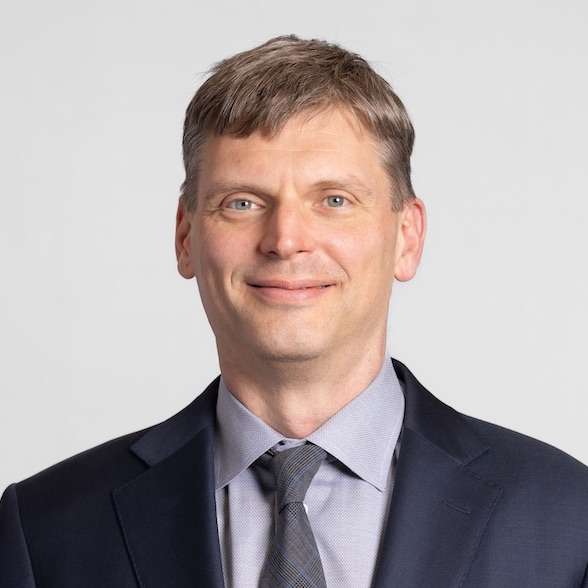 Lance Kugler, MD, is a specialist in LASIK and vision correction surgery and CEO of Kugler Vision. A proud Omaha native, he is passionate about improving lives through clear vision. Dr. Kugler serves on several national boards, and his practice is recognized internationally as a center of excellence. Dr. Kugler is one of the original founders of the Refractive Surgery Alliance, an international organization comprised of over 350 of the world's leading vision correction surgeons; he also served as its first president. In 2019, Dr. Kugler was selected as a TEDx speaker, and delivered a talk in Omaha about the worldwide epidemic of nearsightedness and refractive solutions. Dr. Kugler is an Associate Professor of Refractive Surgery at the University of Nebraska Medical Center's Truhlsen Eye Institute, has been published in many medical journals, and participates in numerous clinical studies to advance the field of vision correction surgery. Dr. Kugler and his wife are proud parents to five active kids. When he has a spare moment, he enjoys skiing, tennis, travel, and fine coffee.