One Omaha Radio Celebrity's LASIK Experience at Kugler Vision
Published by Lance Kugler, MD on April 8, 2021
Patient Focus: Matt's LASIK Experience at Kugler Vision
At Kugler Vision in Omaha, Nebraska, we are deeply honored to be able to share in our patients' transformative journeys from blurry to clear vision with no glasses or contacts. We never tire of seeing how happy our patients are with their crisp, clear vision. That's one reason it's always such a pleasure to have the opportunity to speak to our patients about their Kugler Vision LASIK experience, and to share their story and unique perspective with the Omaha community.
Matt is a busy radio host and creative powerhouse living, working, and loving life in Omaha, Nebraska. Matt has had experience in local television sketch comedy, all aspects of radio hosting and content creation, and even has experience in video shooting and editing. With his busy, on-the-go lifestyle, glasses were holding him back. Especially since the pandemic and the need for masks, which kept causing his glasses to fog. 
In this month's Patient Focus, we're catching up with Matt to learn more about his LASIK experience. Read on to hear from Matt what life was like before LASIK, what his LASIK experience was like at Kugler Vision, and how his life is different now without glasses.
Meet Matt, a Kugler Vision LASIK Patient
Matt had the ultimate Midwest upbringing, having lived in Hastings, Nebraska, St. Joseph, Missouri, and then Valley, Nebraska, before eventually making Omaha his home. From a young age, Matt loved to be creative and he dreamed of entertaining people. He attended UNO, and upon his graduation he started out his entertainment career as an intern producing an afternoon talk radio program. Now, fast forward 17 years, and Matt has hosted radio shows on multiple stations, in many formats, both locally and syndicated nationally.
In 2014, Matt joined his brother to create and produce Omaha's first ever local sketch comedy TV show. Omaha Live aired weekly on NBC after SNL for seven seasons. Now, Matt is a  radio host, entertaining listeners in the morning on 101.9 The Keg and middays from 10 am to 3 pm on Sweet 98.5.

What's It Like to Be on the Radio?
"Every day is different, which always keeps things interesting," said Matt. One central theme of Matt's daily life is this: go, go, go. After hosting the 101.9 The Keg morning show and middays at Sweet 98.5, he goes home to his personal studio, where he operates his own production company: Two Brothers Creative. "Radio is fun because it's always something different, new, weird – or if I'm lucky enough – all three!"
The Person Behind the Microphone 
When we asked Matt to describe himself in three words, his response was "creative, caring, passionate." After getting to know him, we couldn't agree more. One of his favorite sayings comes from Theodore Roosevelt. In it, Roosevelt highlights the importance of vulnerability and grit and encourages people to do what they love to do. 
"It is not the critic who counts; not the man who points out how the strong man stumbles, or where the doer of deeds could have done them better. The credit belongs to the man who is actually in the arena, whose face is marred by dust and sweat and blood; who strives valiantly; who errs, who comes short again and again, because there is no effort without error and shortcoming; but who does actually strive to do the deeds; who knows great enthusiasms, the great devotions; who spends himself in a worthy cause; who at the  best knows in the end the triumph of high achievement, and who at the worst, if he fails, at least fails while daring greatly, so that his place shall never be with those cold and timid souls who neither know victory nor defeat."  
How Vision Struggles Affected Matt 
Before LASIK, Matt had dealt with blurry vision for more than 22 years. Contacts were never a great fit for him, and he relied on glasses to see the world around him. That's two decades of fogging, slipping, sliding, inconvenient glasses and all the exams, frames, and expensive lenses that went with them. He told us "many little things about wearing glasses added up over time to become big inconveniences."
His biggest frustrations about wearing glasses were that the glasses were constantly fogging up (especially when wearing his mask!). Also having to always get them adjusted and positioned just right was frustrating for Matt – it seemed like no matter what he did, his glasses never felt like they were adjusted perfectly. 
He first started considering LASIK about two years ago and came in for a consultation, but he wasn't quite ready to move forward. Then came COVID, and the many inconveniences of wearing glasses with masks. Like so many people in the last year, Matt had hit his breaking point with glasses and knew it was time to say yes to LASIK.

Matt's LASIK Experience at Kugler Vision
"For me, the tipping point was wearing masks and dealing with the constant fogging up at work and at video shoots," said Matt. It was time to do something about his vision and lose the glasses for good. He first heard of Kugler Vision through colleagues at the radio stations at NRG Media.
He came to Kugler Vision for a VisionTrack assessment to determine if he was a LASIK candidate,  and he was! "I was excited and nervous, only because my glasses had been such a big part of my 'look' and I wasn't sure how I would look and feel without them after 22+years, but I have been shocked at just how amazing and easy the transition has been so far."
To follow along on Matt's LASIK experience, up close and personal – check out the amazing video diary he made in the video below!
Life After LASIK – How Matt's Feeling Now About His Vision
Matt's favorite part of life after LASIK has been the amazing clarity of his new view, and all the little conveniences that are making his life so much easier now that he no longer has to rely on glasses. After LASIK at Kugler Vision, Matt is seeing 20/15, which is better than "perfect" 20/20 vision! "My favorite part of life after LASIK is the little things, like wearing a mask without the fogging or being able to lie down comfortably without having to constantly adjust and clean glasses."
Matt's Advice for Those With Blurry Vision
When asked what his advice would be to those still struggling with foggy glasses or uncomfortable contacts, Matt said: "I would tell everyone considering LASIK that the procedure is ridiculously easy and simple. And it is so very quick that you are in and out and, nearly instantly, your vision is better than it's ever been before." We couldn't have said it better ourselves! He continued, "The comfort and ease of the procedure, combined with the newly found comfort and ease of day-to-day life post-LASIK, is truly impressive and something you'll only wish you had decided to do years sooner."
We want to thank Matt for taking the time to talk with us about his LASIK experience. We hope that hearing about his LASIK experience has inspired you to live life to the fullest, and seek your best possible vision so you can enjoy your passions with the crisp, clear vision you deserve. Getting started is easy. Simply take our 60-second LASIK candidacy quiz at the button below to find out if you're likely to qualify for LASIK (spoiler alert, over 85% of the population DOES qualify for a procedure!). Or, if you're ready to come in and experience the Kugler Vision difference for yourself, you can book your appointment with our convenient online scheduler now. We hope to see you, so you can SEE, soon!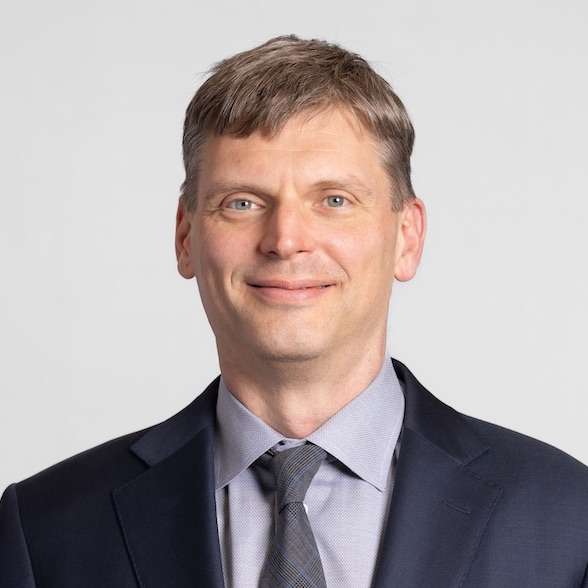 Lance Kugler, MD, is a specialist in LASIK and vision correction surgery and CEO of Kugler Vision. A proud Omaha native, he is passionate about improving lives through clear vision. Dr. Kugler serves on several national boards, and his practice is recognized internationally as a center of excellence. Dr. Kugler is one of the original founders of the Refractive Surgery Alliance, an international organization comprised of over 350 of the world's leading vision correction surgeons; he also served as its first president. In 2019, Dr. Kugler was selected as a TEDx speaker, and delivered a talk in Omaha about the worldwide epidemic of nearsightedness and refractive solutions. Dr. Kugler is an Associate Professor of Refractive Surgery at the University of Nebraska Medical Center's Truhlsen Eye Institute, has been published in many medical journals, and participates in numerous clinical studies to advance the field of vision correction surgery. Dr. Kugler and his wife are proud parents to five active kids. When he has a spare moment, he enjoys skiing, tennis, travel, and fine coffee.