Protect Your Eyes from UV Rays
Published by Lance Kugler, MD on June 16, 2015
Ultraviolet radiation (UV) is most commonly known for causing sunburns and skin cancer. Many people do not realize that exposure to UV radiation can also harm the eyes and affect their vision. Being in direct sunlight without UV protection, even for short periods of time, can cause several serious eye health issues– both short and long-term.
Short-term Symptoms of UV exposure include:
irritation
sore and red eyes
excessive watering
extreme sensitivity to light
Long-term Effects
cataracts
damage to the retina
macular degeneration
corneal sunburn (photokeratitis)
tissue growth on the surface of the eye (pterygium and pinguecula)
skin cancer of the eyelid
It is important that you pay close attention to your eyes and be aware of the symptoms of UV eye damage. The longer your eyes are exposed to UV light, the greater the risk of developing cataracts, macular degeneration, and other long-term effects. In addition to the short-term symptoms listed above, you may experience immediate pain or inflammation of the cornea. Unfortunately, UV damage occurs over a period of time and is mostly irreversible.
Simple Protection Tips
To avoid UV eye damage, be sure to protect your eyes. Some simple ways to prevent UV eye damage are to wear sunglasses, UV blocking contact lenses, or a hat when outdoors. It is unclear just what amount of exposure to UV radiation it takes to cause damage, so it is important to protect your eyes consistently. Remember that UV radiation affects your eyes all year round, not just the in the summer.
Regardless of the season, UV radiation remains constant and can damage your eyes through  direct sunlight as well as reflections from water, snow, sand, and pavement. Many people do not recognize that even when it is cloudy, their eyes can still be exposed to the UV rays.
Protect Your Children's Eyes
Kugler Vision values everyone's eye health. It is important for you to be concerned with your own eyes, but also don't forget about eye protection for your children and teenagers. Children's vision is at a greater risk of damage from UV rays. In fact, the World Health Organization estimates 50% of lifetime exposure to UV happens before the age of 18. This is because they have larger pupils and clearer lenses than adults. They also spend more time outdoors, and few children consistently wear sunglasses or hats. UV light is absorbed by the eye tissue and can cause serious damage.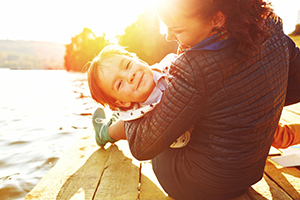 The eye's lens is a big factor in why children are at greater risk of UV damage than adults. Their crystalline lens is less capable of filtering UV than the lens of an adult eye. This results in greater potential for internal eye damage, the effects of which will appear later in  life.
By protecting your child from UV rays now, you decrease their potential for serious eye problems down the road. Be sure you and your child have annual, comprehensive eye examinations. Annual exams are the perfect way to monitor your eye health, maintain sharp and clear vision, and keep track of new advances for you eyes.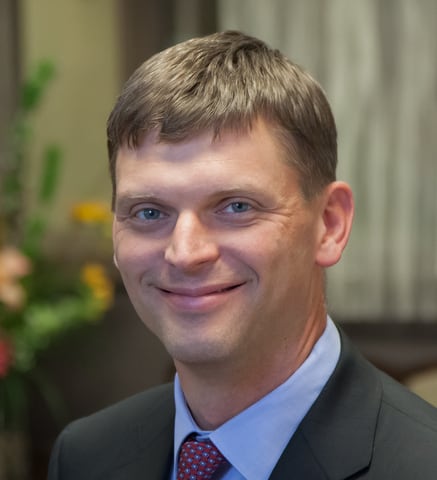 Lance Kugler, MD, is a specialist in LASIK and vision correction surgery and CEO of Kugler Vision. A proud Omaha native, he is passionate about improving lives through clear vision. Dr. Kugler serves on several national boards, and his practice is recognized internationally as a center of excellence. Dr. Kugler is one of the original founders of the Refractive Surgery Alliance, an international organization comprised of over 350 of the world's leading vision correction surgeons; he also served as its first president. In 2019, Dr. Kugler was selected as a TEDx speaker, and delivered a talk in Omaha about the worldwide epidemic of nearsightedness and refractive solutions. Dr. Kugler is an Associate Professor of Refractive Surgery at the University of Nebraska Medical Center's Truhlsen Eye Institute, has been published in many medical journals, and participates in numerous clinical studies to advance the field of vision correction surgery. Dr. Kugler and his wife are proud parents to five active kids. When he has a spare moment, he enjoys skiing, tennis, travel, and fine coffee.