Omaha In the Know: Why LASIK Was An Unexpected Positive During the Pandemic
During the pandemic, we understand that things can sometimes feel pretty bleak.
There's the worry and stress for yourself and loved ones, the reduction of being mobile and active outside the home, and the fatigue of social distancing as we all work to flatten the curve. We get it! 2020 has been rough. But there are still things to be grateful for. One popular Omaha blogger, Erin from Her Heartland Soul, has recently taken time to reflect upon things she's grateful for in 2020– and she's shared her list of 5 unexpected positives to come from Corona. What was one of the top among them? LASIK vision correction of course!
Why LASIK May Be One of the Single, Best Bright Spots in 2020
Erin has found what so many other patients have discovered this year– that life after LASIK is so much more affordable, comfortable, and convenient than being stuck in the cycle of being chained to glasses and contact lenses. LASIK, and the visual freedom it provides, is a definite bright spot in this COVID-world– especially because people who opt to have LASIK can kiss the issues of foggy glasses and masks goodbye! If there's one very clear eye care rule to come from this pandemic it's this: glasses and masks don't mix.
Erin is now about a year post-LASIK surgery, and she's declared it one of the best decisions she's made. She breaks that, and other positives down in her blog. Click below to read her newest post.
Her Heartland Soul, 5 Unexpected Positives to Come From Corona
There's Still Time to Get Something GOOD Out of 2020 – Check Your LASIK Options Now
To learn more about if LASIK may be right for you, click the button below to take our simple, 60-second vision quiz. Then, give us a call at 402-558-2211 to schedule a private consultation and experience the KV difference for yourself.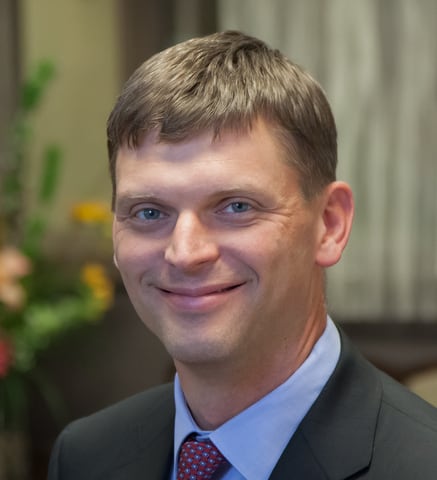 Lance Kugler, MD, is a specialist in LASIK and vision correction surgery and CEO of Kugler Vision. A proud Omaha native, he is passionate about improving lives through clear vision. Dr. Kugler serves on several national boards, and his practice is recognized internationally as a center of excellence. Dr. Kugler is one of the original founders of the Refractive Surgery Alliance, an international organization comprised of over 350 of the world's leading vision correction surgeons; he also served as its first president. In 2019, Dr. Kugler was selected as a TEDx speaker, and delivered a talk in Omaha about the worldwide epidemic of nearsightedness and refractive solutions. Dr. Kugler is an Associate Professor of Refractive Surgery at the University of Nebraska Medical Center's Truhlsen Eye Institute, has been published in many medical journals, and participates in numerous clinical studies to advance the field of vision correction surgery. Dr. Kugler and his wife are proud parents to five active kids. When he has a spare moment, he enjoys skiing, tennis, travel, and fine coffee.