Nation's First Trifocal IOL Treatment Option for Cataract Patients Now Offered at Kugler Vision 
The AcrySof IQ PanOptix trifocal IOL has been shown to provide a combination of near, intermediate and distance vision while significantly reducing the need for glasses following cataract surgery.
OMAHA– On Aug. 27, 2019, Alcon, a global leader in the development for advanced biocompatible Intraocular lenses (IOL), announced the FDA has granted approval of the PanOptix trifocal IOL for the treatment of cataracts in the United States. 
The PanOptix IOL is the first lens implant with trifocal features, providing crisp and precise vision equally at all distances. Its approval represents a meaningful expansion in the lens options for U.S. cataract patients– many of whom will likely enjoy clear vision without the need for glasses post-procedure when implanting the PanOptix lens. Cataracts, a vision-impairing medical condition in which the lens of the eye becomes progressively clouded and inflexible currently affects over 25 million Americans. With the FDA approval of the PanOptix trifocal IOL, Kugler Vision is proud to bring this life-changing technology to the Midwest. 
The PanOptix trifocal IOL has been extensively tested and found to be safe and effective, having already been available in more than 70 countries across the globe. The PanOptix trifocal lens has also been shown to deliver high patient satisfaction rates. In a decisive clinical study featuring data from 12 U.S. sites, over 99% of PanOptix recipients said they would choose the lens again for their cataract procedures. 
"The PanOptix trifocal IOL represents an incredible advancement in the treatment options available to cataract patients. This lens has the potential to substantially improve the quality of life for those diagnosed with cataracts. Dr. Stuntz and I are excited to work with our collaborative care partners to bring this life-changing technology to the Midwest," says Lance Kugler, MD, founder and physician CEO of Kugler Vision.
An Omaha native, Dr. Kugler has strong ties to the community and is pleased to bring the latest technological advancements to his hometown. At Kugler Vision, our mission is to remain on the forefront of refractive surgery breakthroughs, and we are excited to offer this new vision technology.
Dr. Kugler is available to answer any questions about this exciting technological advancement.
More About Kugler Vision
Kugler Vision is a globally-recognized refractive surgery center located in the middle of the United States, making Omaha a destination for incredible vision correction outcomes. The free exchange of information for the advancement of the vision care and correction field is key to Kugler Vision's mission. The practice participates in numerous clinical studies and its doctors are committed to providing exceptional partnership and service to its patients and collaborative care partnering physicians. More information is available at kuglervision.com.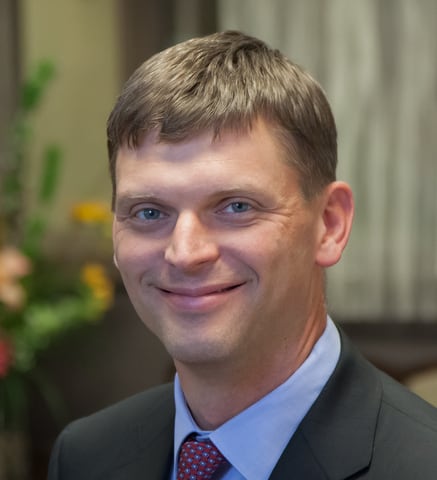 Lance Kugler, MD is the Founder and Physician CEO of Kugler Vision in Omaha, Nebraska. Following a year of specialty training, during which he performed over 1300 refractive surgical procedures, Dr. Kugler returned to Omaha to bring the latest state-of-the-art LASIK and cataract surgery technology to Nebraska. Dr. Kugler serves as Director of Refractive Surgery for the University of Nebraska Medical Center, where he is in charge of resident education and research programs to advance the field of refractive surgery.