Global Vision Correction Month
July was an exciting month in the vision correction world. The Refractive Surgery Alliance introduced July as Global Vision Correction Month, giving members the opportunity to celebrate the anniversary of the FDA approval of LASIK by sharing their personal journeys and educating the public on laser vision correction. 
30 Years Ago
"On June 20, 1989, a United States patent was granted to Gholam A. Peyman, MD, for a method of modifying the corneal curvature of the eye with a surgical procedure in which a flap was cut in the cornea, the flap pulled back to expose the corneal bed, the exposed surface ablated and the flap replaced. And so it was, with little more than a twinkle in a proverbial eye, that laser-assisted in situ keratomileusis was born 30 years ago." Annie Stuart, American Academy of Ophthalmology 
LASIK Today
Thirty years after its approval by the FDA, LASIK continues to dominate as the world's most popular elective surgery, with more than 25 million procedures completed worldwide and a patient satisfaction rate of over 98%. While the advances in laser vision correction technology have been generally minor but nonetheless impressive, the results of LASIK have been long-lasting and effective for those with prior refractive issues. The appeal of living life with clear vision without the restraints of glasses and contact lenses is a common factor in choosing LASIK. At Kugler Vision, we are proud to make your vision transformation possible.
Doctors Getting LASIK at Kugler Vision 
The Refractive Surgery Alliance (RSA) encouraged its members to share their personal vision correction procedure stories and to shine a light on eye surgeons getting LASIK. As a founding member of the RSA and a LASIK patient himself, Dr. Kugler sat down to share his background in laser vision correction and how the procedure significantly improved his life. Watch his testimonial here.
In late July, we invited four Omaha doctors to Kugler Vision for their LASIK transformations as part of celebrating LASIK's big anniversary. Each doctor had a different story but shared the same exuberant energy about receiving a new view without the need for glasses and contacts. We live-streamed three of their LASIK procedures to our Facebook audience. Step into Kugler Vision's Vision Correction Suite to follow along on their live vision transformations!

Dr. Argo's LASIK
Congratulations to Dr. Evans, Dr. Argo, Dr. Karnam, and Dr. Wagner on their fresh, new views! 
Your Turn
At Kugler Vision, we take a proactive approach toward your vision. You can plan for a lifetime of vision benefits. Our holistic eye care approach applies to everyone at any age and stage of life. If you have any questions about laser vision correction or would like to schedule an appointment, contact us today by calling our team at 402.558.2211. We look forward to seeing you soon!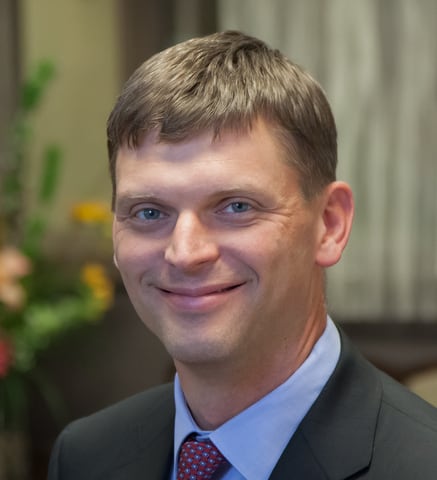 Lance Kugler, MD, is a specialist in LASIK and vision correction surgery and CEO of Kugler Vision. A proud Omaha native, he is passionate about improving lives through clear vision. Dr. Kugler serves on several national boards, and his practice is recognized internationally as a center of excellence. Dr. Kugler is one of the original founders of the Refractive Surgery Alliance, an international organization comprised of over 350 of the world's leading vision correction surgeons; he also served as its first president. In 2019, Dr. Kugler was selected as a TEDx speaker, and delivered a talk in Omaha about the worldwide epidemic of nearsightedness and refractive solutions. Dr. Kugler is an Associate Professor of Refractive Surgery at the University of Nebraska Medical Center's Truhlsen Eye Institute, has been published in many medical journals, and participates in numerous clinical studies to advance the field of vision correction surgery. Dr. Kugler and his wife are proud parents to five active kids. When he has a spare moment, he enjoys skiing, tennis, travel, and fine coffee.