Maximize Summer Fun with Fast Recovery from SMILE LASIK
Published by Lance Kugler, MD on June 21, 2023
Ah, summer! A time for sunshine, family travel, ice cream parties … dusty eyeglasses and grit under your contact lenses.
Let's face it, there are a few features of the warmer months we could do without during play time and travel:
Sweat-slickened eyeglasses slide down your nose.

You have to remove contact lenses every time you take to the water.

Contact lenses, cleaning solutions and other supplies take up precious space in your suitcase.
The season would be more fun without the inconvenience and discomfort of prescription glasses and contacts. 
If you want to get out of glasses and contact lenses but have been told you're not a good candidate for LASIK, SMILE might be your solution. Learn how SMILE could have you ready for a summer of carefree fun before you can say "beach ball."

SMILE is less invasive than LASIK
SMILE is an acronym for "small incision lenticule extraction." The key phrase here is "small incision," or opening, in which the procedure in performed.
During SMILE surgery, the surgeon uses a laser to create a tiny incision in the cornea, then removes the small segment of corneal tissue (called a lenticule) that was causing your blurry vision. This allows the eye doctor to correct refractive errors with minimal disruption.
Many SMILE patients are able to resume most of their regular activities within one or two days of their procedure.
That means patients can enjoy more of their summer free of glasses and contacts.

There are fewer complications.
Less disruption means less risk of post-surgical complications of eye surgery. Dozens of studies have shown how safe modern vision correction can be, especially compared to risky contacts and the infections that can come with them. The low risk of the SMILE procedure provides added peace of mind to our laser vision correction patients.

SMILE is sometimes better for thin corneas.
For patients with thin corneas, LASIK may not be an option. This is where SMILE can shine. Because it is a less invasive procedure, SMILE is great for many patients with thin corneas who have mild nearsightedness or astigmatism. The technology has made permanent vision correction accessible to millions more people around the world.

There is lower dry-eye risk.
One concern of laser vision correction surgery is dry eyes for a period of time following the procedure. However, SMILE patients have a lower incidence of dry-eye irritation than LASIK patients, thanks to the gentleness of the procedure. How you deal with chlorine at the pool is another matter …

SMILE at Kugler Vision
Clearly, there are distinct advantages to the SMILE procedure. There are also distinct advantages to getting SMILE in Omaha at Kugler Vision. Our experienced team was the first laser surgery center in Nebraska to perform the SMILE procedure after it was approved by the FDA in 2016. Since then, we have helped thousands of people achieve their best vision yet through this revolutionary technology. Get started with our LASIK self-test, or request an appointment online at LASIKOmaha.com
As modern vision correction specialists, we at Kugler Vision are committed to serving our patients' needs on the journey to a life free from visual barriers. Take the first step with a thorough eye analysis and find out if you qualify for Modern LASIK, SMILE or one of our 5 other advanced vision correction treatments. Book online at LASIKOmaha.com.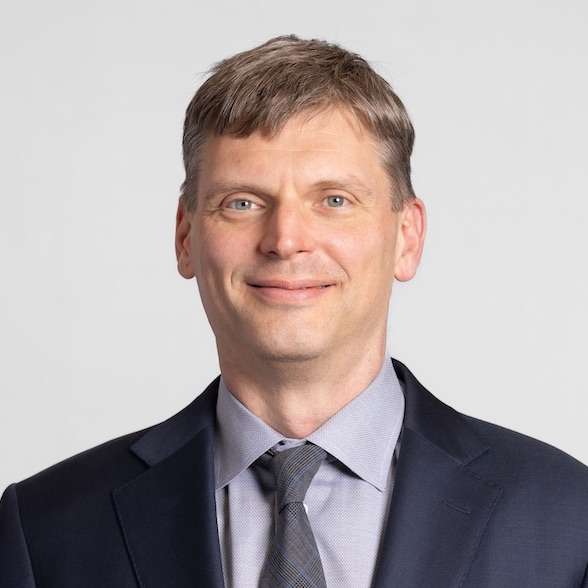 Lance Kugler, MD, is a specialist in LASIK and vision correction surgery and CEO of Kugler Vision. A proud Omaha native, he is passionate about improving lives through clear vision. Dr. Kugler serves on several national boards, and his practice is recognized internationally as a center of excellence. Dr. Kugler is one of the original founders of the Refractive Surgery Alliance, an international organization comprised of over 350 of the world's leading vision correction surgeons; he also served as its first president. In 2019, Dr. Kugler was selected as a TEDx speaker, and delivered a talk in Omaha about the worldwide epidemic of nearsightedness and refractive solutions. Dr. Kugler is an Associate Professor of Refractive Surgery at the University of Nebraska Medical Center's Truhlsen Eye Institute, has been published in many medical journals, and participates in numerous clinical studies to advance the field of vision correction surgery. Additionally, Dr. Kugler is proud to be a Board Certified Fellow of the World College of Refractive Surgery & Visual Sciences. Dr. Kugler and his wife are proud parents to five active kids. When he has a spare moment, he enjoys skiing, tennis, travel, and fine coffee.