LASIK vs. SMILE – What's the Difference?
Published by Lance Kugler, MD on March 20, 2023
At one time, LASIK was the go-to procedure if you wanted permanent vision correction. It's still considered by many to be the gold standard in refractive surgery, but now there are several LASIK alternatives to consider, including SMILE.
Also known as "keyhole LASIK," SMILE has a similar price point and patient satisfaction rate to traditional LASIK. But neither LASIK nor SMILE may be appropriate for every patient. Learn the difference between these popular vision correction procedures and which one might be your best option.
What is LASIK?
LASIK (laser-assisted in situ keratomileusis) is the most popular and versatile laser vision correction procedure available. Approximately 20 million LASIK procedures have been performed in the United States to date, with more than 90 percent resulting in 20/20 or better vision and an impressive 99 percent achieving 20/40 or greater vision.
How LASIK works
During LASIK, the surgeon uses a precise femtosecond laser to create a circular flap in the cornea. After lifting the flap, the surgeon uses a second laser, called an excimer laser, to reshape the deeper corneal tissue to correct the refractive error. The flap is put back into place and quickly begins to heal without the need for stitches or surgical adhesive.
What is SMILE?
SMILE is a relative newcomer in laser-based refractive eye surgery in the U.S., receiving approval from the Food and Drug Administration in 2016 after more than a decade of use abroad. Success rates and patient satisfaction are similar to LASIK, but the procedure is not the same. SMILE stands for small incision lenticule extraction, which provides a clue to how it differs from LASIK.
How SMILE works
Like LASIK, SMILE also makes use of a femtosecond laser. However, rather than creating a corneal flap, the laser creates a tiny "keyhole" incision of less than 4 millimeters (compared to the 20- to 24-millimeter flap with LASIK). The surgeon removes corneal tissue through the keyhole incision to reshape it and correct the refractive error.
LASIK or SMILE – which is right for you?
LASIK is an extremely flexible procedure that can be used to treat a range of refractive errors.
Myopia (nearsightedness)
Hyperopia (farsightedness)
Astigmatism (irregularly shaped eye)
Higher-order aberrations (HOAs), such as those affecting night vision
SMILE is an excellent option to LASIK for many individuals who are not suitable candidates for LASIK, or for those who simply prefer a different procedure. 
Myopia

– SMILE excels in the treatment of high myopia (-1.00D to -10.00D)

Astigmatism
Thin corneas – With SMILE laser surgery, the top layer of corneal tissue remains intact, while the layers beneath are reshaped. This makes SMILE a good option for individuals with thin corneas, who are not candidates for LASIK.
Minimize dry eyes – The small incision of SMILE is less invasive than a corneal flap. The limited disruption of corneal tissue helps minimize dry eye symptoms after surgery.
LASIK and SMILE have extremely high patient satisfaction rates and have similar recovery periods, though SMILE patients can return to normal activities often faster than those who have LASIK.
LASIK, SMILE and other vision correction at Kugler Vision
The refractive surgeons at Kugler Vision are experts in LASIK and SMILE vision correction and have helped thousands of patients achieve the sharpest vision of their lives through refractive surgery. Our team works with each patient to determine which procedure and customizations are most appropriate, based on the unique anatomy of the eye, the patient's lifestyle, desired outcome and vision goals.
As modern vision correction specialists, we at Kugler Vision are committed to serving our patients' needs on the journey to a life free from visual barriers. Take the first step with a thorough eye analysis and find out if you qualify for Modern LASIK or one of our 6 other advanced vision correction treatments. Book online here.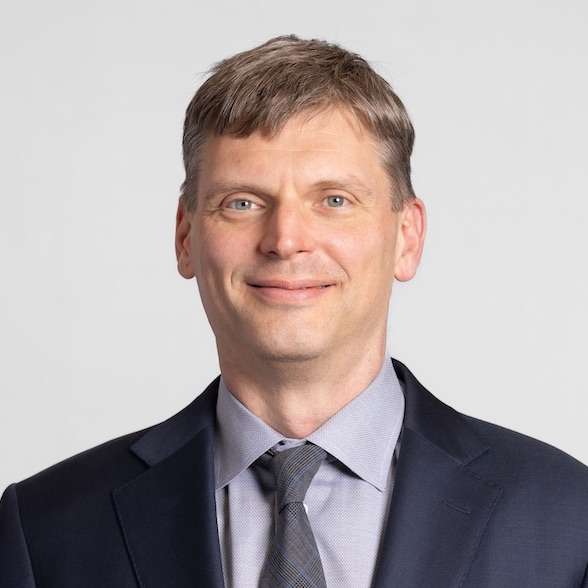 Lance Kugler, MD, is a specialist in LASIK and vision correction surgery and CEO of Kugler Vision. A proud Omaha native, he is passionate about improving lives through clear vision. Dr. Kugler serves on several national boards, and his practice is recognized internationally as a center of excellence. Dr. Kugler is one of the original founders of the Refractive Surgery Alliance, an international organization comprised of over 350 of the world's leading vision correction surgeons; he also served as its first president. In 2019, Dr. Kugler was selected as a TEDx speaker, and delivered a talk in Omaha about the worldwide epidemic of nearsightedness and refractive solutions. Dr. Kugler is an Associate Professor of Refractive Surgery at the University of Nebraska Medical Center's Truhlsen Eye Institute, has been published in many medical journals, and participates in numerous clinical studies to advance the field of vision correction surgery. Additionally, Dr. Kugler is proud to be a Board Certified Fellow of the World College of Refractive Surgery & Visual Sciences. Dr. Kugler and his wife are proud parents to five active kids. When he has a spare moment, he enjoys skiing, tennis, travel, and fine coffee.