Kugler Vision Introduces SMILE Laser Vision Correction to Nebraska
Published by Lance Kugler, MD on April 24, 2017
Revolutionary procedure gives hope for a life free from glasses and contacts to those who have been previously told they are not

LASIK

candidates.

On Wednesday, a Kugler Vision patient will be among the first in the nation to undergo the procedure.



What is SMILE?
Small Incision Lenticule Extraction (SMILE) is an innovative, new vision correction option that's freeing people from glasses and contacts. SMILE was FDA approved in the fall of 2016.
"SMILE is an innovative approach to vision correction and we are excited to bring this technology to Nebraska and Iowa," says Lance Kugler, MD, of Omaha's Kugler Vision. On Wednesday, April 26, Dr. Kugler will be the first surgeon in Nebraska or Iowa to perform SMILE using the Zeiss Visumax femtosecond laser.
Corneal refractive surgery has been long established as a transformative tool for correcting impaired vision. LASIK, the most popular option, has become a household name since it was first introduced in the U.S. 25 years ago. But for some patients with severe dry eyes or certain corneal surface issues, LASIK has not been an option.
SMILE for Patients Previously Told They Are Not LASIK Candidates
Lindsey Murante, a Kugler Vision patient, is among the more than 40 percent of Americans who suffer from myopia, or nearsightedness. She will be one of the first patients in the nation to receive the SMILE treatment. First diagnosed as nearsighted at the age of 8, she has relied on glasses and contacts since childhood. "My biggest frustration about life with contacts and glasses is being completely dependent them," says Lindsey. "I cannot function without them."

Hoping to improve her life, she first sought corrective surgery 12 years ago when she was living in Michigan. Due to a variety of factors and the severity of her nearsightedness, she was advised that she would not be a good candidate for LASIK. One year ago at her husband's urging, she decided to try again, and her research motivated her to come to Kugler Vision.
SMILE – You May Now Be a Candidate for Vision Correction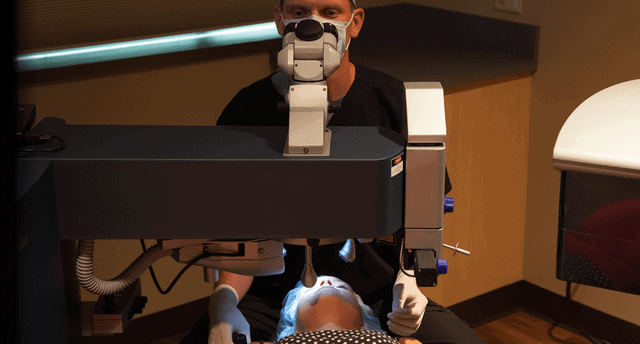 "SMILE uses a different type of laser technology than is used for LASIK. SMILE may be a good solution for patients like Lindsey who were told in the past that they are not a good candidate for LASIK. She has been waiting for this her entire adult life," says Dr. Kugler. SMILE is minimally invasive and works through the creation of a microscopic lenticule, or disc of tissue, inside the intact cornea. This lenticule is then extracted through a small opening, creating a change in the outward contour of the eye, which causes remarkable improvement in visual clarity. No corneal flap is created. The SMILE technique has been shown to have excellent results and comfort.
Lindsey is looking forward to living a freer life without contacts and glasses, and getting more out of the activities she loves. "I cannot wait to wake up and be able to see without fumbling for glasses," she says. "I also look forward to summer water activities, knowing I won't have to worry about losing a contact!" In the meantime, she has this to say to others who have a similar history to hers: "The bottom line is that everyone should take the time to at least get a consultation – to see what solutions are available to you before you surrender yourself to a life filled with contacts and glasses."
Dr. Kugler is available to answer questions about Wednesday's historic SMILE procedure and the advanced technology used.  
More About Kugler Vision
Kugler Vision is a world-class refractive surgery center located in the middle of the country, making Omaha a destination for life-changing vision correction. As a patient-centric practice, Kugler Vision offers a holistic approach to vision care. There are currently seven refractive vision correction procedures available in the United States: LASIK, SMILE, ASA, ICLs, corneal inlays for near vision, refractive lens exchange, and refractive cataract surgery. As the only medical practice in Omaha to specialize in all of them, Kugler Vision is able to offer completely customized treatment plans for all stages of life. Dr. Kugler serves as the Director of Refractive Surgery for the University of Nebraska Medical Center and regularly participates in FDA clinical trials.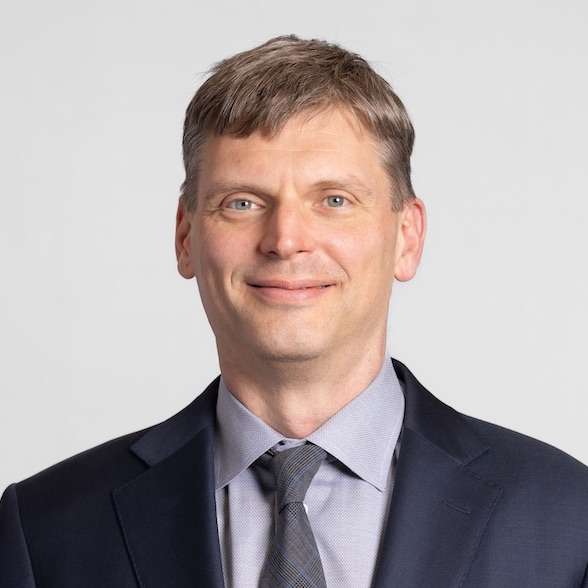 Lance Kugler, MD, is a specialist in LASIK and vision correction surgery and CEO of Kugler Vision. A proud Omaha native, he is passionate about improving lives through clear vision. Dr. Kugler serves on several national boards, and his practice is recognized internationally as a center of excellence. Dr. Kugler is one of the original founders of the Refractive Surgery Alliance, an international organization comprised of over 350 of the world's leading vision correction surgeons; he also served as its first president. In 2019, Dr. Kugler was selected as a TEDx speaker, and delivered a talk in Omaha about the worldwide epidemic of nearsightedness and refractive solutions. Dr. Kugler is an Associate Professor of Refractive Surgery at the University of Nebraska Medical Center's Truhlsen Eye Institute, has been published in many medical journals, and participates in numerous clinical studies to advance the field of vision correction surgery. Additionally, Dr. Kugler is proud to be a Board Certified Fellow of the World College of Refractive Surgery & Visual Sciences. Dr. Kugler and his wife are proud parents to five active kids. When he has a spare moment, he enjoys skiing, tennis, travel, and fine coffee.