Kugler Vision to Implant Newly Approved Symfony IOL for Cataracts
Published by Lance Kugler, MD on September 7, 2016
New FDA Approved Intraocular Lens (IOL) Will Improve the Lives of Many With Cataracts
On Thursday, September 1, Kugler Vision in Omaha, NE was the first practice in the state to use the Tecnis Symfony Intraocular Lens (IOL). This revolutionary lens restores clear vision at all distances by replacing the patient's cataract-affected natural lens. Read the full story as well as a patient testimonial covered by the Omaha World Herald. 
The majority of cataract procedures until now have used a lens implant that made vision clearer, but left patients still relying on reading glasses or bifocals after surgery. The Tecnis Symfony IOL, approved by the FDA in July of 2016, offers an extended range of vision for cataract patients, providing a greater depth-of-focus. This helps improve sharpness of vision at near, intermediate and far distances, allowing the patient not only freedom from cataracts, but the opportunity to live a rich and active lifestyle without reading glasses and bifocals.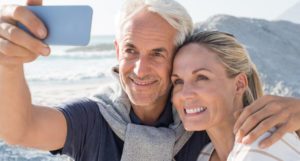 Cataracts are a common vision-diminishing condition, with more than half of all Americans either having a cataract or having had cataract surgery by the age of 80. As cataracts progress, colors are dulled, and vision blurs and dims. Night vision is often the first to noticeably decline– an unfortunate symptom that limits the abilities and lifestyle of those with cataracts. While the cause of cataracts (a gradually clouding and less flexible natural lens) is inevitable, with today's technology it is entirely treatable.

The Tecnis Symfony IOL is a game-changer for cataract patients who want the freedom to "get up and go", and enjoy a variety of activities that require clear vision at all distances. This lens is an advancement over previously available technology in three key ways:
provides an unprecedented depth of field

, with incredibly high quality vision– no trade off or compromised vision for distance

gives seamless vision, day-to-night

with an extremely low rate of reported night glare or "halos"

is available for a greater variety of people

Lance Kugler, MD is a native of Omaha with strong ties to the community. His passion is improving lives by improving vision, and he's proud to bring this transformational technology to the area: "Lens implants that focus at distance and at near allow our patients to live life free of bifocals or contacts for most of their activities. We use every lens available and match the best technology to the needs of each patient. The Symfony lens is an important advancement because it allows us to offer this life-changing technology to a wider range of patients who have not been able to have this type of technology before."
Lance Kugler, MD is available to the media to speak further on this exciting IOL technology and the vision restoring benefits it provides.
More About Kugler Vision
Kugler Vision is a world-class refractive surgery center located in the middle of the country, making Omaha a destination for incredible vision correction outcomes. As a patient-centric practice, Kugler Vision offers a holistic approach to vision care, with solutions for clear vision at every stage of life. The practice specializes in: vision care for those ten and above, LASIK, KAMRA inlay for the treatment of presbyopia, and Advanced Lens Replacement in addition to the Laser Cataract Surgery that will now incorporate the Tecnis Symfony IOL.
The practice's mission is to provide individualized, compassionate and convenient patient care while remaining on the forefront of science and technology. This uncompromising commitment to the highest-level of technology and expertise has led to Dr. Kugler's development  of the most advanced suite of treatment and diagnostic technology in the state– one of a handful in the United States.
Dr. Kugler serves as the Director of Refractive Surgery for the University of Nebraska Medical Center, is involved in sports vision enhancement programs for the University of Nebraska-Lincoln, and regularly participates in numerous FDA clinical trials.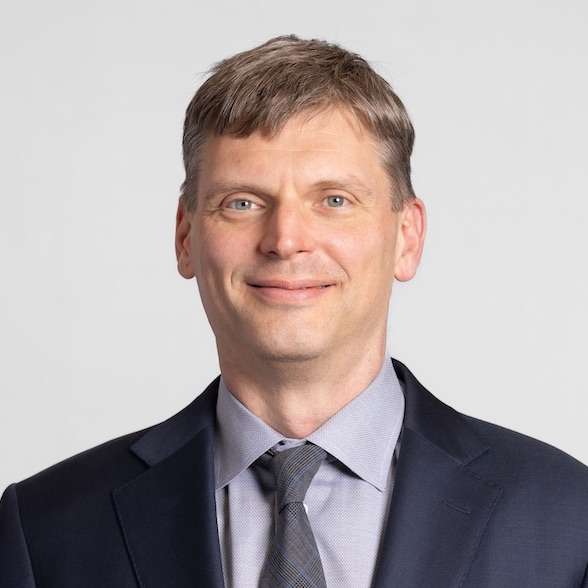 Lance Kugler, MD, is a specialist in LASIK and vision correction surgery and CEO of Kugler Vision. A proud Omaha native, he is passionate about improving lives through clear vision. Dr. Kugler serves on several national boards, and his practice is recognized internationally as a center of excellence. Dr. Kugler is one of the original founders of the Refractive Surgery Alliance, an international organization comprised of over 350 of the world's leading vision correction surgeons; he also served as its first president. In 2019, Dr. Kugler was selected as a TEDx speaker, and delivered a talk in Omaha about the worldwide epidemic of nearsightedness and refractive solutions. Dr. Kugler is an Associate Professor of Refractive Surgery at the University of Nebraska Medical Center's Truhlsen Eye Institute, has been published in many medical journals, and participates in numerous clinical studies to advance the field of vision correction surgery. Additionally, Dr. Kugler is proud to be a Board Certified Fellow of the World College of Refractive Surgery & Visual Sciences. Dr. Kugler and his wife are proud parents to five active kids. When he has a spare moment, he enjoys skiing, tennis, travel, and fine coffee.