DryEye Treatment with LipiFlow
Published by Lance Kugler, MD on May 3, 2013
Do your eyes feel dry, irritated or gritty?  This may be more than simple dehydration or tiredness.  You may be one of millions of Americans who suffer from Dry Eye. Dry Eye is a long-term, persistent disease that takes years to develop and may worsen and even permanently damage your vision if left untreated.  Common Symptoms of Dry Eye include:
Dryness
Discomfort and irritation
Grittiness or feeling of a foreign body in the eye
Burning or stinging sensation
Tearing
Redness
Discharge
Tiredness
Itching
Vision disturbance
Sensitivity to light
While Dry Eye is mostly a simple irritation to most, it can lead to further complications, including increased dryness, inflammation, cell damage, damage to the eye surface and eventually decrease in vision.  Luckily, Kugler Vision now offers an effective treatment for Dry Eye called LipiFlow.
The Lipiflow Thermal Pulstion System is an innovative, non-invasive treatment that treats Evaporative Dry Eye caused by Meibomian Gland Dysfunction (MGD). It combats this MGD by gently clearing blocked Meibomian glands in the eyelids that produce lipids (oils) necessary to form a stable tear film over the retina.  No other Dry Eye treatment comes close to the superior results found with LipiFlow.
In order to determine your need for LipiFlow treatment, Kugler Vision will perform a series of evaluations to identify the likely cause of your Dry Eye symptoms.  If you qualify for treatment, it is performed right here in our offices, and takes less than five minutes to complete.  Patients have often compared the procedure to an extensive eye exam.  Most patients require only one treatment to see noticeable results. Kugler Vision is the exclusive provider of LipiFlow in the area.
To learn more or to schedule your risk-free consultation, contact us today!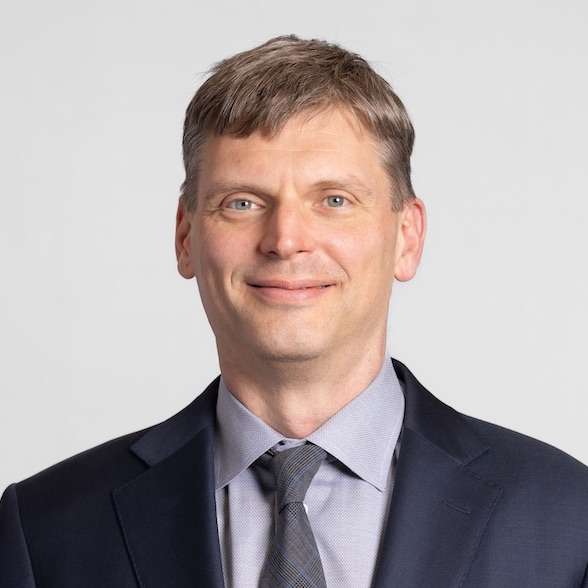 Lance Kugler, MD, is a specialist in LASIK and vision correction surgery and CEO of Kugler Vision. A proud Omaha native, he is passionate about improving lives through clear vision. Dr. Kugler serves on several national boards, and his practice is recognized internationally as a center of excellence. Dr. Kugler is one of the original founders of the Refractive Surgery Alliance, an international organization comprised of over 350 of the world's leading vision correction surgeons; he also served as its first president. In 2019, Dr. Kugler was selected as a TEDx speaker, and delivered a talk in Omaha about the worldwide epidemic of nearsightedness and refractive solutions. Dr. Kugler is an Associate Professor of Refractive Surgery at the University of Nebraska Medical Center's Truhlsen Eye Institute, has been published in many medical journals, and participates in numerous clinical studies to advance the field of vision correction surgery. Dr. Kugler and his wife are proud parents to five active kids. When he has a spare moment, he enjoys skiing, tennis, travel, and fine coffee.