8 Tips to Take Your Best Selfie
At Kugler Vision in Omaha, our mission is to maximize the human experience for our patients by helping you see the world with your best possible vision. We want you to feel empowered and confident, and live life with energy and vitality.
After you have laser vision correction at Kugler Vision, what better way to show off the new you than a selfie? The Kugler Vision team came together to bring you eight tips to taking your best selfie:
1. Capture a Good Angle
To capture a good angle, it's all about experimenting. Try different angles to find the best one that highlights your unique features. Check out the examples below to see how Kugler Vision's community manager, Christina, has tried a couple of different photo angles.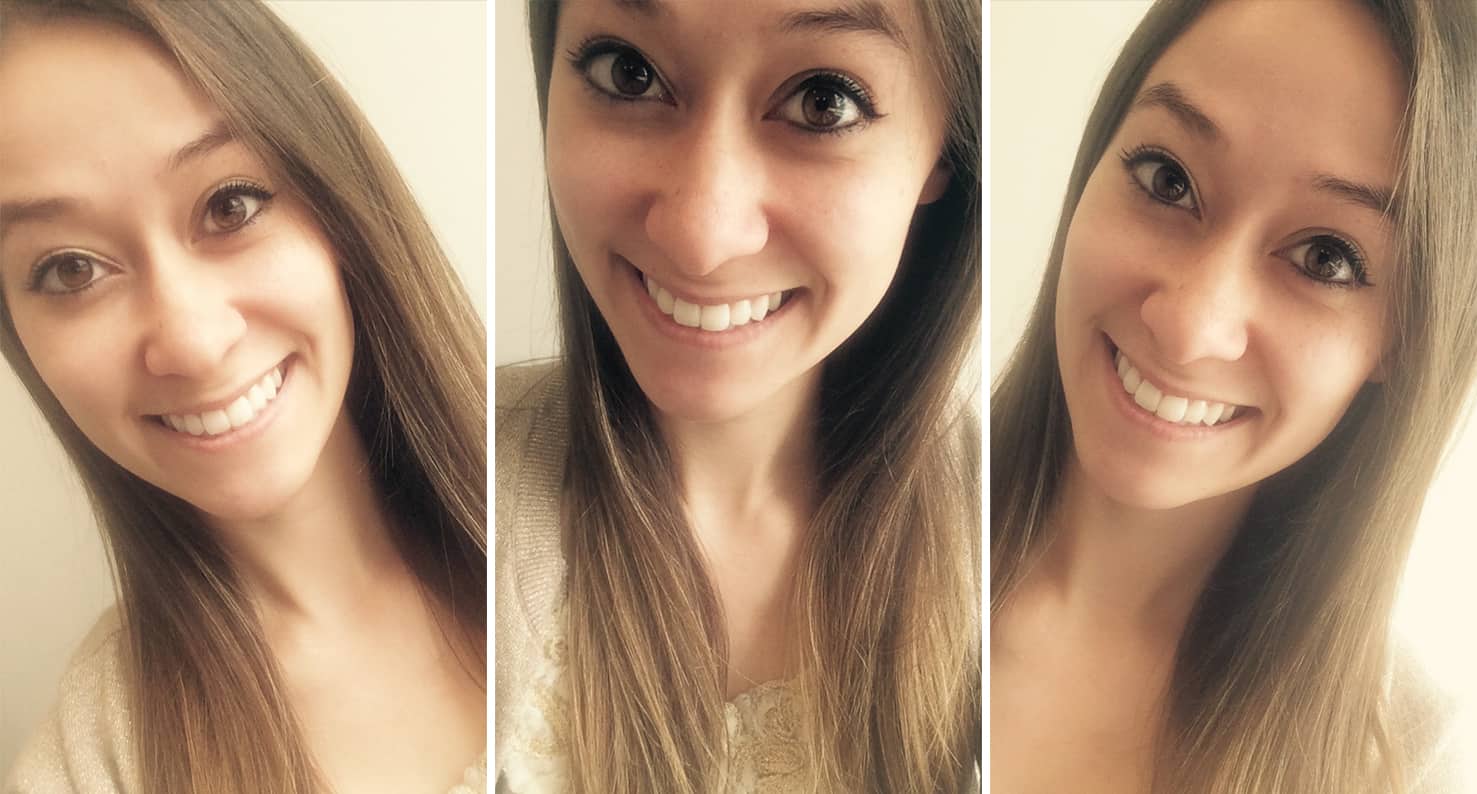 A few pointers:
Turning your head a few degrees to the right or left will make your features appear less flat.

Holding the camera slightly higher than your head so that it's pointing down will make your eyes appear bigger.
2. It's All About the Lighting
Lighting is key when taking pictures, including selfies. A selfie shot in a dimly lit room or with bright fluorescent lighting probably won't turn out as well as you'd like. Natural light is the most flattering. So the next time you take a selfie, take one outdoors or near a window. Here are a few lighting tips:
Keep the sun or another light source in front of you. The light will brighten and soften your features, as opposed to casting shadows on your face.

Try not to use your flash if you can help it. Flash can cause a forehead glare, distort your appearance, and give you red eyes. Yikes!
3. Do a Background Check
Never underestimate the importance of a great background. Look around you to see what's in the background, then position yourself so that you're in front of the background you want people to see in your selfie. It's wise to tidy things up a bit, so the background doesn't distract from you. Messy room? Clean it up!
4. Look Out for Photobombers
Selfies can have more than one smiling face – wanted or unwanted! Before you snap a selfie, look around to make sure no one is lurking in the background to ruin your camera-ready moment. See how Doug from Kugler Vision photobombed Haley and Christina's selfie.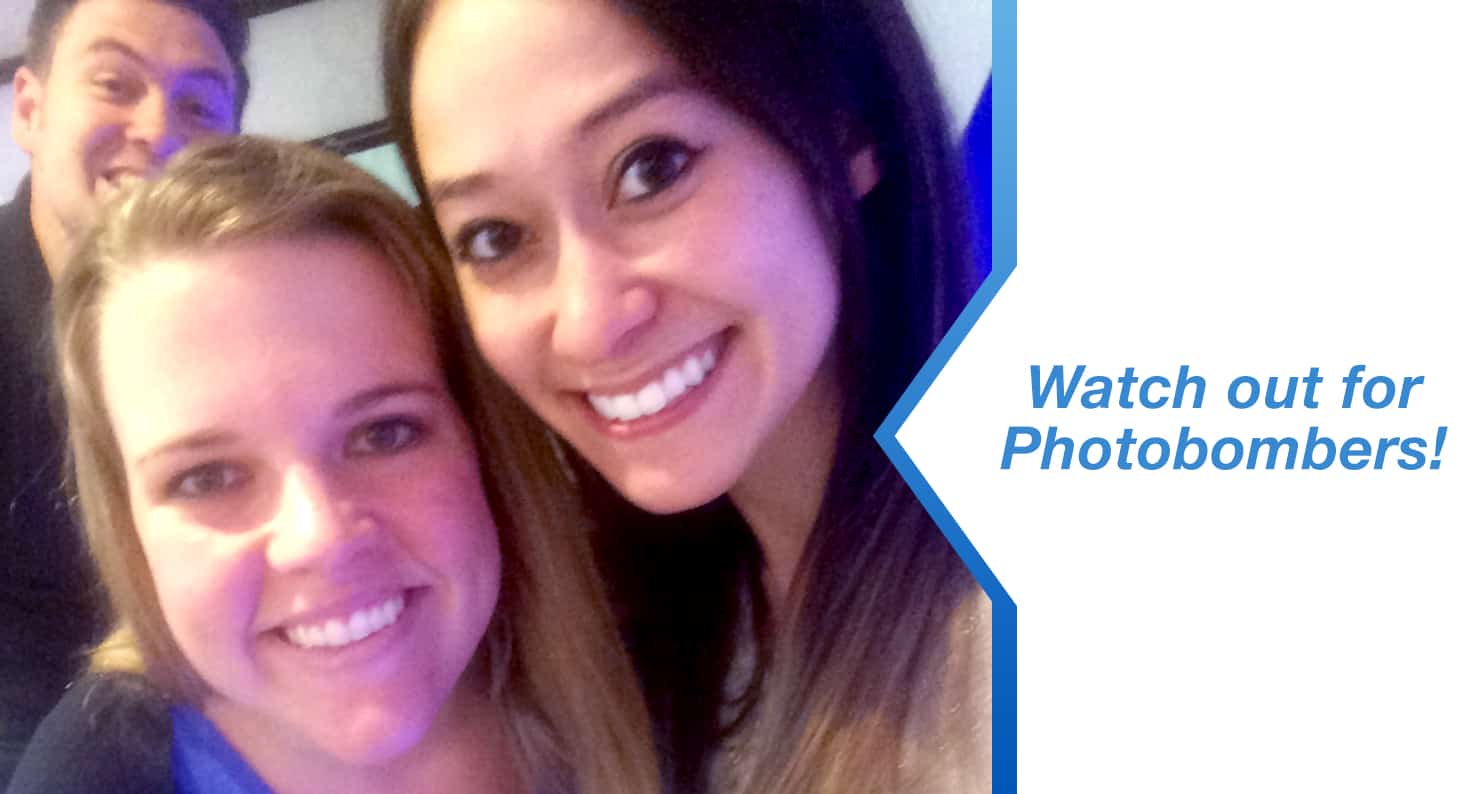 5. All By Myself (?)
Just because the photo is a selfie doesn't mean you always have to be solo. Grab your friends or family and ask them to join you. The selfie may not be as controlled this way, but the more people in a selfie, the more visually interesting and fun the picture is. And if you include more people in your selfie, you increase the chance of it getting shared and liked.
6. Experiment with Filters
Selfies are often taken on apps that have filters, including Facebook, Instagram, or Snapchat. Not every filter is right for every selfie, so have fun playing around with the various options before settling on one. Check out the examples below to see how Christina and Doug tried out a few Snapchat filters.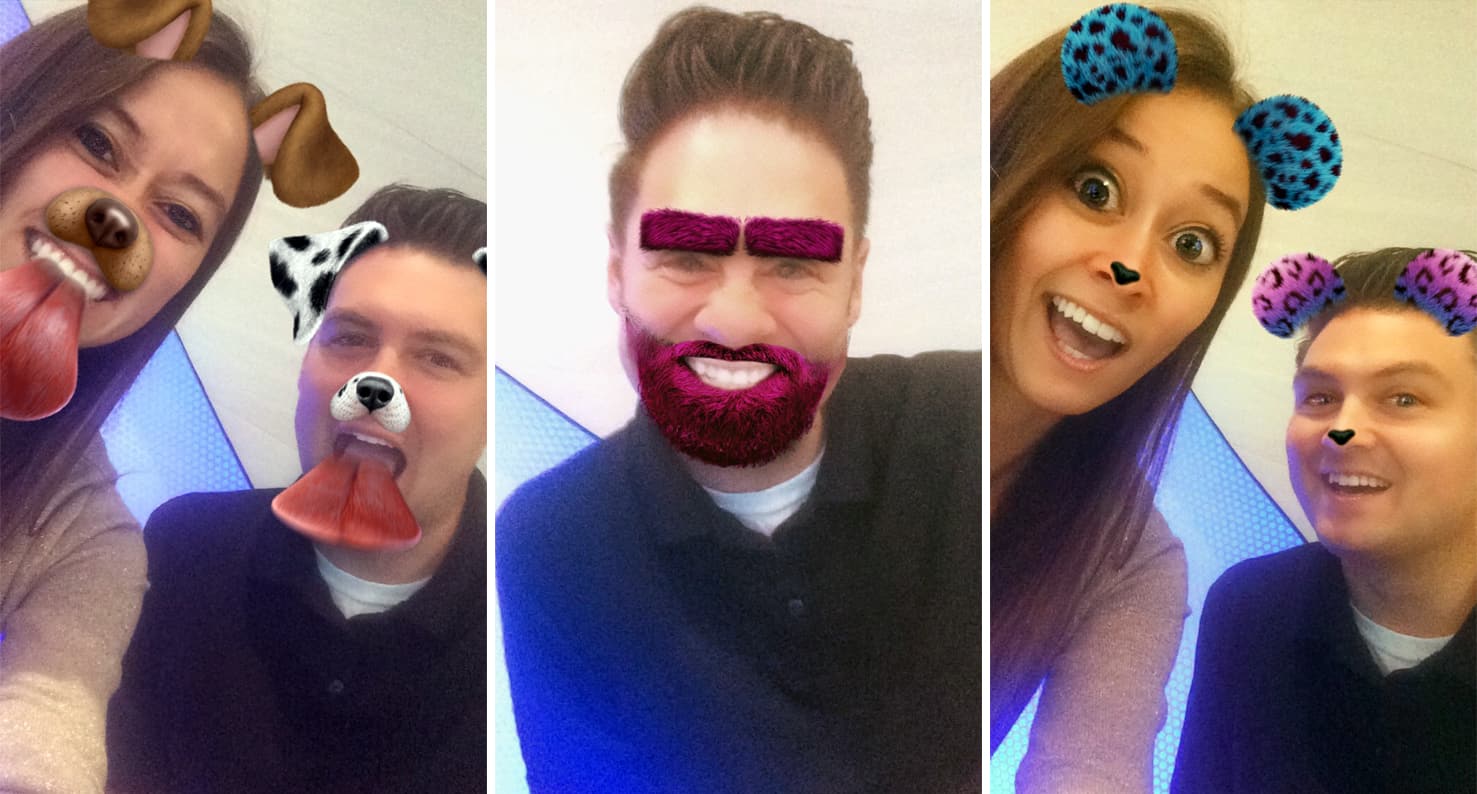 7. Show Off Something New
Did you just have LASIK? Show off your new eyes – glasses free! If you decide to take a selfie to show off a new haircut or the fact that you don't have glasses anymore, make sure you frame the photo in a way that highlights the new look!
8. Don't Overthink It and Smile
Relax. Nobody likes a try-hard selfie. The thing about selfies is that you don't want them to be too serious. The best selfies are the ones that come naturally to you. Natural smiles are always better. How can you perfect it? Practice.
Life's Too Short to Wear Glasses.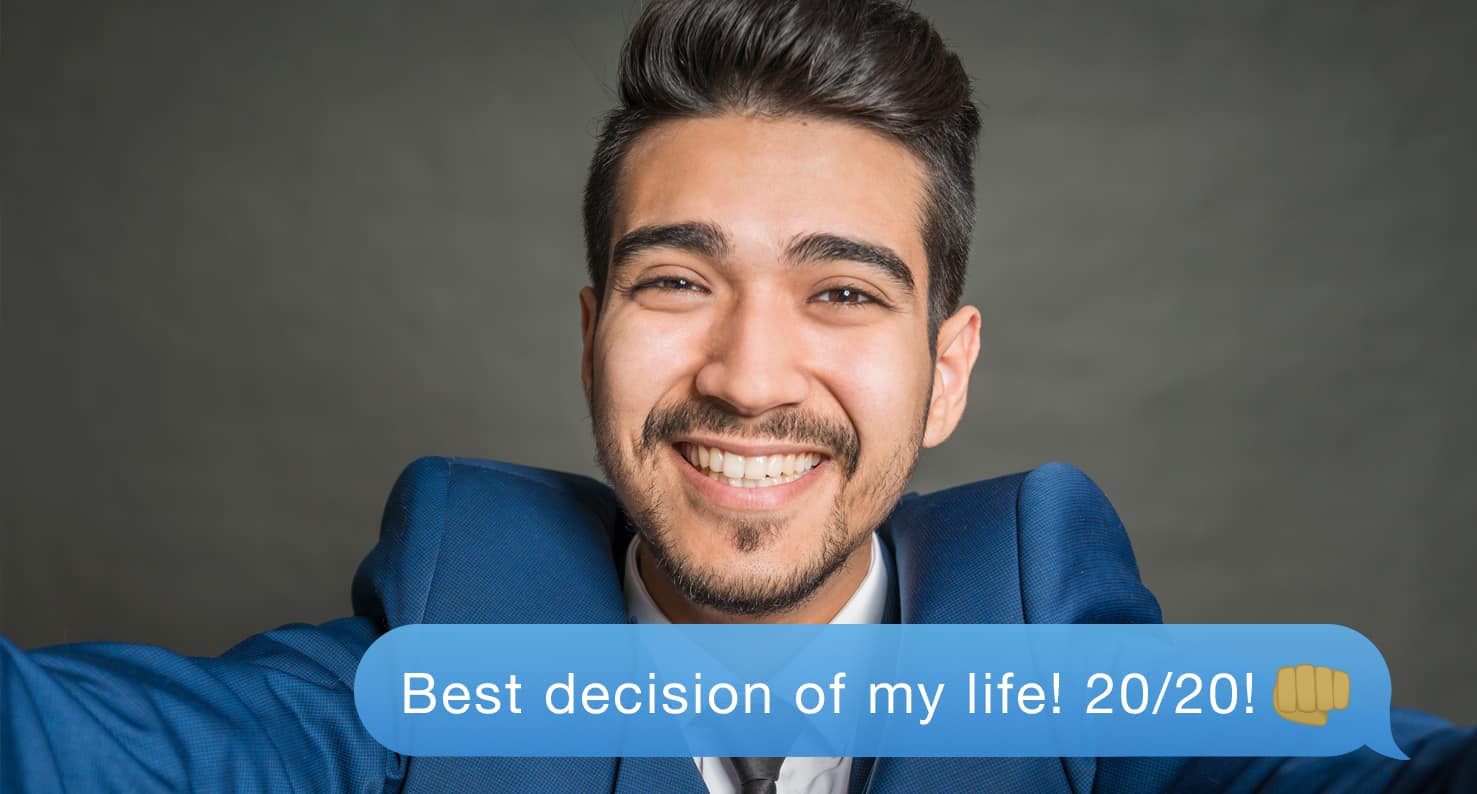 The better you feel about yourself, the more you can focus on you. Isn't it time to love your selfie? After LASIK, you'll love the view – not just of the world around you but of yourself! Get your best selfie this year. Find out if you're a good candidate by taking our online LASIK self-test or call 402.558.2211 to schedule a consultation.