Your Vision and COVID-19: What We Know So Far
COVID-19 has had many effects on the world around us, but what you may not know is that it can also affect your eyes.
Your Vision and COVID-19: How Coronavirus Can Affect Your Eyes

The coronavirus has spread throughout the world, and with it comes many adverse health effects– including on the eyes. The symptoms of mouth, nose, and lungs are more commonly discussed, but what you may not know is that your eyes can also allow the virus to spread. Here are some ways that the virus can use your eyes to spread throughout the body:
When someone coughs or talks any small particles or droplets that spray from their mouth can enter through your eyes.

Tears are also a common way to spread the illness. Coming in contact with the tear of an infected person can also cause the virus to enter your body.

The eye is a gateway to germs. If you are putting in your contacts or touching your eye after you've touched a surface or come in contact with a person that has been infected you are likely to contract the illness as well. 
Symptoms of the virus are very similar to that of the common flu: cough, fever, tiredness, and difficulty breathing are at the top of the list. Another rare symptom of COVID-19 is pink eye according to the American Academy of Ophthalmology (AAO). This has been seen in very few cases but is possible. Ultimately, washing your hands, following good contacts hygiene, using common sense, and staying informed are the best ways to protect your eyes and reduce your risk of getting infected. 
Taking Care of Your Eyes During COVID-19
Slowing the spread of the coronavirus is the goal for us as a community, a state, and a nation. Each and every individual plays a key role in social distancing and how successful it can be. Other important factors in flattening the curve are following strict cleaning and disinfecting guidelines. Wiping down surfaces including phones, purses, countertops, steering wheels, etc. are some of the ways to eliminate the virus. 
Guarding your eyes, hands, and mouth can slow the spread of coronavirus, but when it comes to protecting your eyes specifically there are a few things to consider. If you wear contact lenses it is very important to switch to glasses for the time being. The AAO has issued clear guidelines that glasses are a safer option than contact lenses during this international health crisis.
Switching from contacts to your backup glasses will eliminate the need for you to touch your eyes and face as often. When it comes to social distancing be sure to keep all of your contacts and prescriptions on hand so there is no need for you to make a trip to the store. Lastly, avoid rubbing your eyes, think twice before adjusting your glasses or putting in drops, wash your hands before and after touching your face, and disinfect your glasses throughout the day—these are all ways to avoid the spread of germs.
Doing Our Part to Flatten the Curve
During this current pandemic Kugler Vision, a world-class refractive surgery center that draws patients from all over the Midwest and the nation, is pausing non-emergency operations and shifting to telehealth and telemedicine for the next six weeks. These new, exciting, virtual technology options allow our doctors and patients to continue to communicate. The move will allow Kugler Vision to provide care and guidance to its patients while also helping to protect the community and its staff. We are working to stay ahead of the curve and do our part to implement policies that can maximize social distancing which in turn will minimize the workload put on the brave doctors and nurses in Omaha's hospital systems who are fighting this threat firsthand. While we are not epidemiologists, we are happy to share our safety protocols with the public as a tool for other small businesses that are being affected to help protect their customers and staff. 
Start Your Journey to Crisp, Clear Vision
You can schedule a virtual appointment, or change an existing appointment to a virtual one, by contacting our office. You can also learn more about our virtual post-operative care program by calling us at 402.558.2211.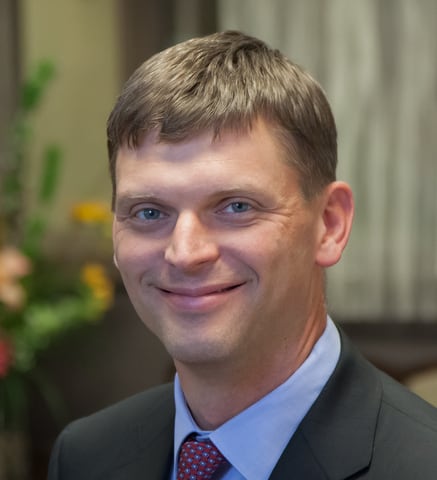 Lance Kugler, MD, is a specialist in LASIK and vision correction surgery and CEO of Kugler Vision. A proud Omaha native, he is passionate about improving lives through clear vision. Dr. Kugler serves on several national boards, and his practice is recognized internationally as a center of excellence. Dr. Kugler is one of the original founders of the Refractive Surgery Alliance, an international organization comprised of over 350 of the world's leading vision correction surgeons; he also served as its first president. In 2019, Dr. Kugler was selected as a TEDx speaker, and delivered a talk in Omaha about the worldwide epidemic of nearsightedness and refractive solutions. Dr. Kugler is an Associate Professor of Refractive Surgery at the University of Nebraska Medical Center's Truhlsen Eye Institute, has been published in many medical journals, and participates in numerous clinical studies to advance the field of vision correction surgery. Dr. Kugler and his wife are proud parents to five active kids. When he has a spare moment, he enjoys skiing, tennis, travel, and fine coffee.