Win A DoorDash Date Night From Kugler Vision
Published by Lance Kugler, MD on February 1, 2021
Skip The Dishes: Win a DoorDash Date Night from Kugler Vision
We are excited to announce Kugler Vision's third annual Date Night giveaway! Every February we're happy to roll out a new contest with the aim at providing a fun and special night for a lucky couple.


Enjoy A Special Meal In 
It's no secret that the Kugler Vision team loves Omaha. Our head surgeon, Lance Kugler MD, is an Omaha native. One reason Kugler Vision is proud to call Omaha, Nebraska home is the large array of fine dining available in our city.
This year, the pandemic has our date night contest looking a little different– but that's OK! A special meal staying in can be a great time. With this year's contest you can select your favorite restaurant and order a special meal you're sure to enjoy.


Cozy Up For  Special Night In: Win a $150 DoorDash Gift Card Courtesy of Kugler Vision
Our contest winner will skipping the dishes, with a $150 Door Dash gift card. Select from a wide array of Omaha restaurants. Order your favorite dish, or if you're feeling adventurous try something new! 
How to Win: 
If you've been thinking about LASIK vision correction or near vision correction, don't delay any longer. When you come in for any laser vision correction consultation at Kugler Vision during the month of February, you are automatically entered to win. It's just that simple! As a bonus, if you have your significant other attend your telehealth session with your surgeon, you'll get an additional chance to win.
The winner will be drawn by Kugler Vision on Monday, March 1, and announced on our Facebook and Instagram pages.
Contest Rules:
Now for the nitty-gritty. Every contest needs some rules. Here they are:
Everyone who has a VisionTrack Assessment (LASIK or near vision consultation) with Kugler Vision during the month of February is automatically entered to win.

If you elect to have someone important to you sit in on your telehealth session, like a spouse or friend, you will be given one extra entry into the contest. This doubles your chances!

Kugler Vision will draw a winner on Monday, March 1, and announce it on our Facebook and Instagram pages at 12:00 pm.

The winner must come to Kugler Vision's office to pick up their prize. Our office is located at: 17838 Burke St. Suite 100 near Village Pointe.

The winner must claim their prize no later than March 10. If the prize is unclaimed after March 10, a second name will be drawn and awarded the prize.

No purchase necessary to enter. 
Schedule Your VisionTrack Assessment Now!
What are you waiting for? You deserve the fresh start that crisp, clear vision provides. Say goodbye to foggy glasses and uncomfortable contacts. Contact Kugler Vision at 402.558.2211 to schedule a laser vision correction consultation today.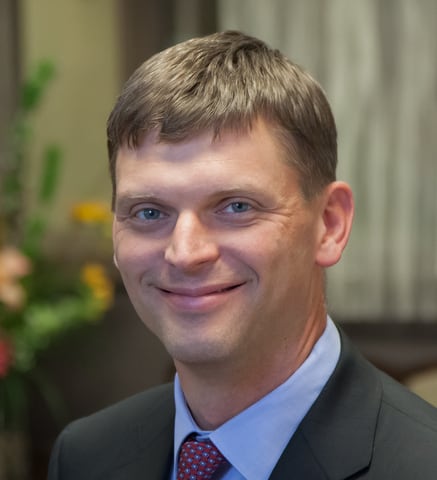 Lance Kugler, MD, is a specialist in LASIK and vision correction surgery and CEO of Kugler Vision. A proud Omaha native, he is passionate about improving lives through clear vision. Dr. Kugler serves on several national boards, and his practice is recognized internationally as a center of excellence. Dr. Kugler is one of the original founders of the Refractive Surgery Alliance, an international organization comprised of over 350 of the world's leading vision correction surgeons; he also served as its first president. In 2019, Dr. Kugler was selected as a TEDx speaker, and delivered a talk in Omaha about the worldwide epidemic of nearsightedness and refractive solutions. Dr. Kugler is an Associate Professor of Refractive Surgery at the University of Nebraska Medical Center's Truhlsen Eye Institute, has been published in many medical journals, and participates in numerous clinical studies to advance the field of vision correction surgery. Dr. Kugler and his wife are proud parents to five active kids. When he has a spare moment, he enjoys skiing, tennis, travel, and fine coffee.