What are Cataracts and how can they be treated?
Published by Lance Kugler, MD on May 4, 2012
One of the main structures in the human eye is the crystalline lens, which refracts light to focus images on the retina. It is mostly made up of water and protein, both arranged in a certain way to keep the image sharp and let light pass smoothly through it. Sometimes, the protein and water can clump together and start to cloud a small area of the lens, making it difficult to see clearly. The cloudy spots are called cataracts.
Cataract Development
Cataracts start out small with little effect on your vision, but progress over time resulting in blurred, hazy or darkened vision. While the most common cause of cataracts is age, they may also occur because of diabetes, trauma, genetics, certain medications (i.e. steroids), long-term exposure to sunlight, previous eye inflammation or injuries.
Cataracts can develop in both eyes at the same time, but it is not uncommon for one to be more severe than the other. According to last year's Eye Health Statistics, cataracts affect nearly 22 million Americans who are 40 and older. By age 80, more than half of all Americans have cataracts. While many learn to live with the blurred vision, once the cataract progresses to the point where it's difficult to perform every day tasks like driving, reading, watching TV or using the computer, cataract surgery may be recommended.
What Are Your Options?
The best option for people suffering with cataract is to see a cataract specialist for a complete eye examination to determine whether surgery is needed. Lance Kugler, MD in Omaha, Nebraska, specializes in cataract surgery and uses the most advanced technology available to remove cataracts. Cataract surgery is known to be one of the safest surgeries performed in medicine, and is normally quick and painless.
For more information about the options or to book a consultation, contact Kugler Vision in Omaha at 402.558.2211.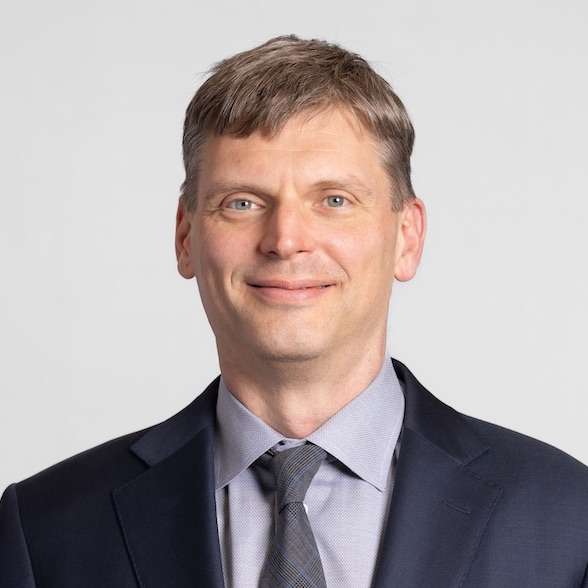 Lance Kugler, MD, is a specialist in LASIK and vision correction surgery and CEO of Kugler Vision. A proud Omaha native, he is passionate about improving lives through clear vision. Dr. Kugler serves on several national boards, and his practice is recognized internationally as a center of excellence. Dr. Kugler is one of the original founders of the Refractive Surgery Alliance, an international organization comprised of over 350 of the world's leading vision correction surgeons; he also served as its first president. In 2019, Dr. Kugler was selected as a TEDx speaker, and delivered a talk in Omaha about the worldwide epidemic of nearsightedness and refractive solutions. Dr. Kugler is an Associate Professor of Refractive Surgery at the University of Nebraska Medical Center's Truhlsen Eye Institute, has been published in many medical journals, and participates in numerous clinical studies to advance the field of vision correction surgery. Dr. Kugler and his wife are proud parents to five active kids. When he has a spare moment, he enjoys skiing, tennis, travel, and fine coffee.