Six Things You May Not Know About Lance Kugler, MD
1. Why I became a refractive surgeon.
During my residency at Case Western Reserve University School of Medicine in Cleveland, Ohio, I had an interest in refractive surgery. But it wasn't until I had graduated and was in private practice and responsible for my own patients that I truly realized how incredible refractive surgery is.
My refractive surgery patients were the happiest patients I had. I saw first-hand that refractive surgery was a transformational experience for patients, more so than any other service I provided. It became clear to me that specializing in refractive surgery was what I should be doing, so I went back for additional training and completed a fellowship in refractive surgery.
2. My passion is to improve patients' vision.
Vision is one of the key ways, if not the most important way, that humans interact with the world around them. Vision impacts every aspect of life and helping people improve the way they interact with the world is a tremendously rewarding reason to get up every morning. My passion for improving vision grows stronger with time, and I enjoy applying that passion every day in the work I do.
3. I have a degree in computer science.
I also have a degree in computer science and for me, the ability to use technology during refractive surgery in a way that provides a life-changing experience for people, is humbling and a great honor. During my fellowship I learned the nuances of proper selection of patients and the proper application of technology. The potential is tremendous, but expertise is crucial to achieving the best possible outcomes.
I also learned that although LASIK complications are rare, less than 3%, they do indeed happen. I learned how to care for people who had experienced complications, and how best to minimize the symptoms and side effects.
4. The best part of my day in practice is…
Watching the smiles on the faces of my patients who can see the world better than they ever have seen it before. This is what makes my work so rewarding.
5. I use my skills as a refractive surgeon to give back to the community.
I am grateful for the opportunity to work and serve in Nebraska. It is an honor to be able to serve the community that has given me so much throughout my life. We are involved in the Building Healthy Futures program here in Omaha, which provides eye exams to underserved communities within the metro area. We also participate in Project Hope, and provide cataract surgery to people without means to pay.
6. Having LASIK changed my life.
I became nearsighted when I was about ten and it was a real burden. Like my patients, my own experience with laser vision correction surgery was a transformational, life-changing experience. Throwing away my contact lenses forever was incredible, but vision correction surgery is so much more than that. It changed the way I interact with the world and the activities I enjoy.
As an ophthalmologist, I have seen the dangers of contact lens wear, and so I feel safer and more comfortable knowing that I no longer have the risks of contact lens infections or inflammation. My wife had laser vision correction, and it changed her life as well. Three of my five children wear glasses, and the other two probably will when they are older! I can't wait until they are old enough, typically after age 18, to have vision correction surgery so that they can live life to the fullest.
If you would like to learn more about Lance Kugler, MD, read his full bio on our website.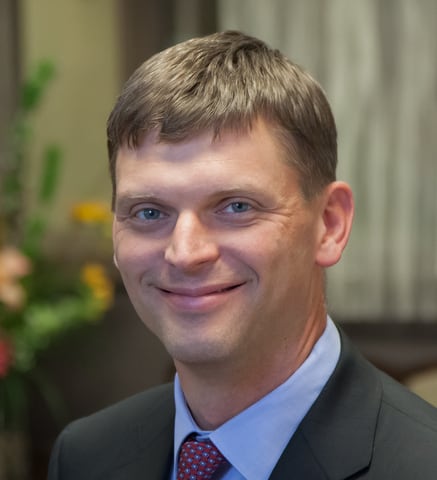 Lance Kugler, MD, is a specialist in LASIK and vision correction surgery and CEO of Kugler Vision. A proud Omaha native, he is passionate about improving lives through clear vision. Dr. Kugler serves on several national boards, and his practice is recognized internationally as a center of excellence. Dr. Kugler is one of the original founders of the Refractive Surgery Alliance, an international organization comprised of over 350 of the world's leading vision correction surgeons; he also served as its first president. In 2019, Dr. Kugler was selected as a TEDx speaker, and delivered a talk in Omaha about the worldwide epidemic of nearsightedness and refractive solutions. Dr. Kugler is an Associate Professor of Refractive Surgery at the University of Nebraska Medical Center's Truhlsen Eye Institute, has been published in many medical journals, and participates in numerous clinical studies to advance the field of vision correction surgery. Dr. Kugler and his wife are proud parents to five active kids. When he has a spare moment, he enjoys skiing, tennis, travel, and fine coffee.