Permanent Contact Lenses: An Exciting New Treatment Option For Astigmatism Is Now Available in Omaha
Published by Lance Kugler, MD on November 27, 2018
Local Man Set to Receive the Breakthrough Permanent Contact Lens
Treatment on Dec. 4 at Kugler Vision
OMAHA – Christmas is coming early for one Omaha dad and camping enthusiast. Brian Leising, 45, will be among the state's first recipients of a groundbreaking new treatment for astigmatism – a permanent, implantable contact lens.
"I got contacts in seventh grade because I couldn't wait to get rid of those darned glasses," says Brian. But life with contact lenses wasn't as free from hassles as he had hoped. "It'd be nice to wake up and actually be able to see without putting anything in, and not have to worry about taking anything out when I fall asleep at night."
The permanent contact lens procedure is one of the newest, most life-changing innovations in laser vision correction. On Dec. 4, it will be coming to Omaha. Kugler Vision will implant the first permanent contact lens to correct astigmatism and nearsightedness in the region. The Omaha ophthalmology practice is one of only 10 surgical centers in the United States to participate in the rollout of this new, advanced technology – making Omaha a sought-after destination for the successful treatment of astigmatism.
Astigmatism, a frustrating condition caused by an irregularly shaped eye, affects approximately one in three Americans. The condition makes objects appear stretched or distorted. The arrival of the new, permanent contact lens will transform the lives of thousands of people who may not have been candidates for laser vision correction before.
Lance Kugler, MD, founder and physician CEO of Kugler Vision, is excited to bring this world-class technology to his hometown. "The Visian ICL, or permanent contact lens, technology has actually been FDA-approved for over a decade," says Dr. Kugler. "But the addition of the Visian ICL's ability to treat astigmatism is new, and represents a huge advancement for the treatment of this widespread vision condition."
Jolene Palmquist, Kugler Vision's resident nurse and surgery coordinator, is confident that patients receiving the permanent contact lens for astigmatism are going to be pleased. "It's a really great option, especially for people whose eyes can no longer tolerate traditional contact lenses. You can't feel it, you can't see it, but your vision is great," she says.
Brian is looking forward to his family's next annual summer camping trip, when he won't have to struggle with the hassles of contact lens maintenance by the campfire. Traditional contact lenses carry an increased risk of infection – especially if they're being inserted or removed outdoors. . "If you're in the back country, clean water is in short supply, and you need to save that for drinking," he says.
"The Toric permanent contact lens gives us one more great option to help people live their lives to the fullest," says Dr. Kugler. He is available to the media to speak further on recent advancements in the treatment of astigmatism and the technology being used to make it possible.

More About Kugler Vision
Kugler Vision is a world-class refractive surgery center located in the center of the United States, making Omaha a destination for incredible vision correction outcomes. As a patient-centric practice, Kugler Vision specializes in procedures to reduce or eliminate reliance on glasses and contact lenses. Dr. Kugler serves as the Director of Refractive Surgery for the University of Nebraska Medical Center, is a founder and first President of the Refractive Surgery Alliance, and participates in numerous FDA clinical trials.
Nov. 28, 2018
For Immediate Release
Contact: Stephanie Bradley
402-690-3715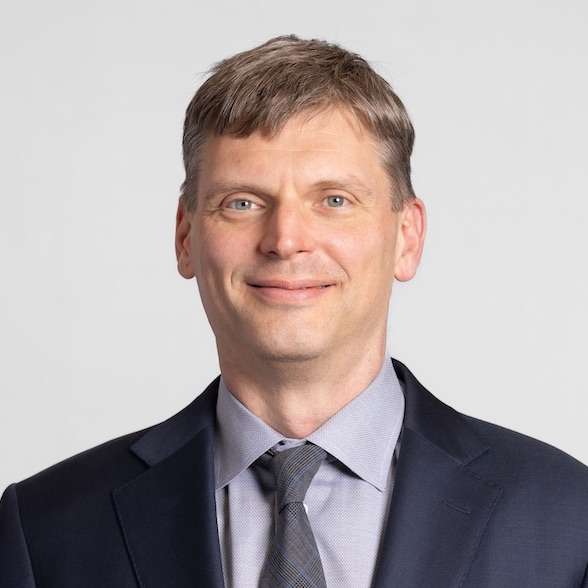 Lance Kugler, MD, is a specialist in LASIK and vision correction surgery and CEO of Kugler Vision. A proud Omaha native, he is passionate about improving lives through clear vision. Dr. Kugler serves on several national boards, and his practice is recognized internationally as a center of excellence. Dr. Kugler is one of the original founders of the Refractive Surgery Alliance, an international organization comprised of over 350 of the world's leading vision correction surgeons; he also served as its first president. In 2019, Dr. Kugler was selected as a TEDx speaker, and delivered a talk in Omaha about the worldwide epidemic of nearsightedness and refractive solutions. Dr. Kugler is an Associate Professor of Refractive Surgery at the University of Nebraska Medical Center's Truhlsen Eye Institute, has been published in many medical journals, and participates in numerous clinical studies to advance the field of vision correction surgery. Dr. Kugler and his wife are proud parents to five active kids. When he has a spare moment, he enjoys skiing, tennis, travel, and fine coffee.