Invest in Yourself and Your Vision: Nicka's PRK Journey
Published by Lance Kugler, MD on May 18, 2021
Patient Focus: Nicka's PRK Experience
At Kugler Vision in Omaha, Nebraska, we see each patient as a valued individual. Here, you're never a prescription number. Every patient is viewed as an important member of the extended Kugler Vision family. That's why it's always such an honor to be able to share the stories of some of these very special people. Today, we are excited to introduce you to Nicka – a truly inspiring, vibrant, and fantastic individual and a Kugler Vision PRK vision correction patient. Follow along in her own words to learn about her rise as a successful business owner and also her PRK journey.
Meet Nicka, a Kugler Vision PRK Patient
Nicka Johnson is a successful business owner and entrepreneur. As founder of Budget to Success, she spends her days helping lift up others with financial advice. So she *knows* a good investment when she sees one. She's also way too busy to let the hassles of glasses and contacts slow her down. 
Nicka is a proud native of North Omaha, Nebraska who grew up with a keen understanding and empathy for those in financial adversity. She witnessed first hand the cycle of teenage pregnancy and single parent homes in which there are not always a lot of resources.
She's always been smart and driven, and she made a commitment that she would always work to advance her goals. "I learned very early on that while my family dynamics may shape who I am, they will not determine who I will become," she said. "The magnitude of my accomplishments stems from being self driven and being no stranger to overcoming adversity."
Read below to learn more about Nicka, about Budget to Success, and what it was like to get PRK vision correction as a young business owner.

Work Hard, Play Harder – Nicka's Views on Life for Happiness and Success
"I have a passion to succeed, and through my personal journey to success I've helped others along the way," Nicka said. We agree! She has grown an impressive and engaging personal brand by sharing her life's journey with insightful and relatable social media posts. During the last five years, she's shared highlights like becoming a homeowner two weeks before her 25th birthday, achieving a debt-free life, paying off student loans, and starting to invest in real estate. But through it all, she's remained humble and grounded – seeking meaning in family connections and in sharing success rather than keeping those secrets to herself. "'Work hard, play harder' is my motto," she said. "In my spare time, I love family game nights or traveling both domestically and internationally."
"Budget to Success started as my side hustle," Nicka said. "Meeting with clients after work and on the weekends to help them budget was a passion of mine." Not only has Budget to Success become an amazing resource to those in the Omaha community working to achieve financial peace of mind – it has a pretty impressive origin story.
Launching Budget to Success 
Budget to Success was launched right in the middle of the COVID-19 pandemic, a challenging time for any business, let alone a brand new venture. Yet it has thrived. We couldn't wait for Nicka to tell us more about it. 
In September 2020, Nicka left a company where she had been a top performer. She felt it was time to spread her wings and pursue her own dream. "In that moment, it was important to me to see how an organization would react to the adversity the pandemic presented. Ultimately, evolving to overcome adversity is what I've been doing my whole life," said Nicka. "I decided that I could either continue to build someone else's dream or I could set out to build my own. Essentially, I fired my boss and went from employee to the employer."
Budget to Success is a financial planning and advice firm that seeks to help bridge the economic gap by teaching the importance of financial literacy through focusing on budgeting, savings, and credit. When asked to describe herself in three words, Nicka responded with no hesitation: dedicated, passionate, and full of unique resilience. We could not agree more.

"Family Dynamics May Shape Who I Am, but They Will Not Determine Who I  Become."
"I've used this same quote in every scholarship application I ever applied for," said Nicka. "I love it because it's who I am. It's encouraging and teaching people that you don't have to become a product of your environment. You hold the pen to your own story so make it a page-turner."
Nicka thrived at and graduated from the University of Nebraska Lincoln with a nearly full-ride scholarship. So it's obvious that this message of growth and resiliency resonates with all those who have the privilege of getting to know Nicka.

Another quote we heard her say is, "It's not about how much money you make, but managing the money you do make." She helps her clients understand that even if their circumstances chance, if they don't change their relationship with money, then their expenses will always continue to increase with their income.

Bad Credit Doesn't Have to Be a Life Sentence – Neither Does Blurry Vision
We asked Nicka if she has a favorite story or memory of a client while serving the community through Budget to Success. We loved her insights. "I love when my clients tell me I teach something that their parents did not. Helping them accomplish things that they thought were unattainable makes my long days and nights all worth it. I'm here to reassure them that bad things may happen to good people – but having bad credit doesn't need to be a life sentence."
We agree! And we see a similarity between her positive and uplifting outlook on finances and our passion for correcting vision. Blurry vision happens. But it does not have to be permanent.

Life Before PRK – a Daily Life Struggling With Blurry Vision

"The funny thing is that, as a child, I was obsessed with glasses," said Nicka. "My mother always wore glasses and I thought it was a cool fashion statement. Well, be careful what you wish for, because then one day I found I couldn't see at all without them!"
The fashion novelty wore off and Nicka found herself unhappy with the hassle and upkeep of glasses. Contacts weren't a good option for her either. "I couldn't learn how to put them in my eyes. So before my LASIK procedure, I wore glasses for over 10 years. LASIK has been one of the best investments I've ever made," she said. 
She told us about how life before LASIK led to issues driving at night, and enjoying her favorite daily activities. For the two years before her procedure, her vision was very blurry. For about a year before LASIK, Nicka said she barely ever watched TV – it was difficult to see. She had a TV mounted on the wall and was sitting not far away in her bedroom, yet she still found herself squinting to see. Eventually, she began to experience regular migraines. 
It was difficult to drive at night with her vision problems. "All the lights were bright. When I drove at night, I could barely read the signs. At one eye checkup, my doctor even said I should not be driving at night at all.

The Frustrations of Life With Glasses
"I felt like I could never keep up with my glasses," Nicka said. "I would lose my glasses left and right. I needed them, but wearing them all day, my eyes felt strained." She hated having to remember to take them off right before bed, and then forgetting where they were when she had to get to work. "Those were definitely fun times. Rushing out the door right before work, asking my husband and daughter to help find my glasses because I could not see them." She can chuckle now, but at the time, those vision frustrations were no laughing matter.
Nicka has always been so organized, so on top of things. So having these persistent vision issues was affecting her quality of life. Eventually, she said she felt embarrassed by her vision. "Honestly I became embarrassed and didn't want to tell people I could barely see." she said.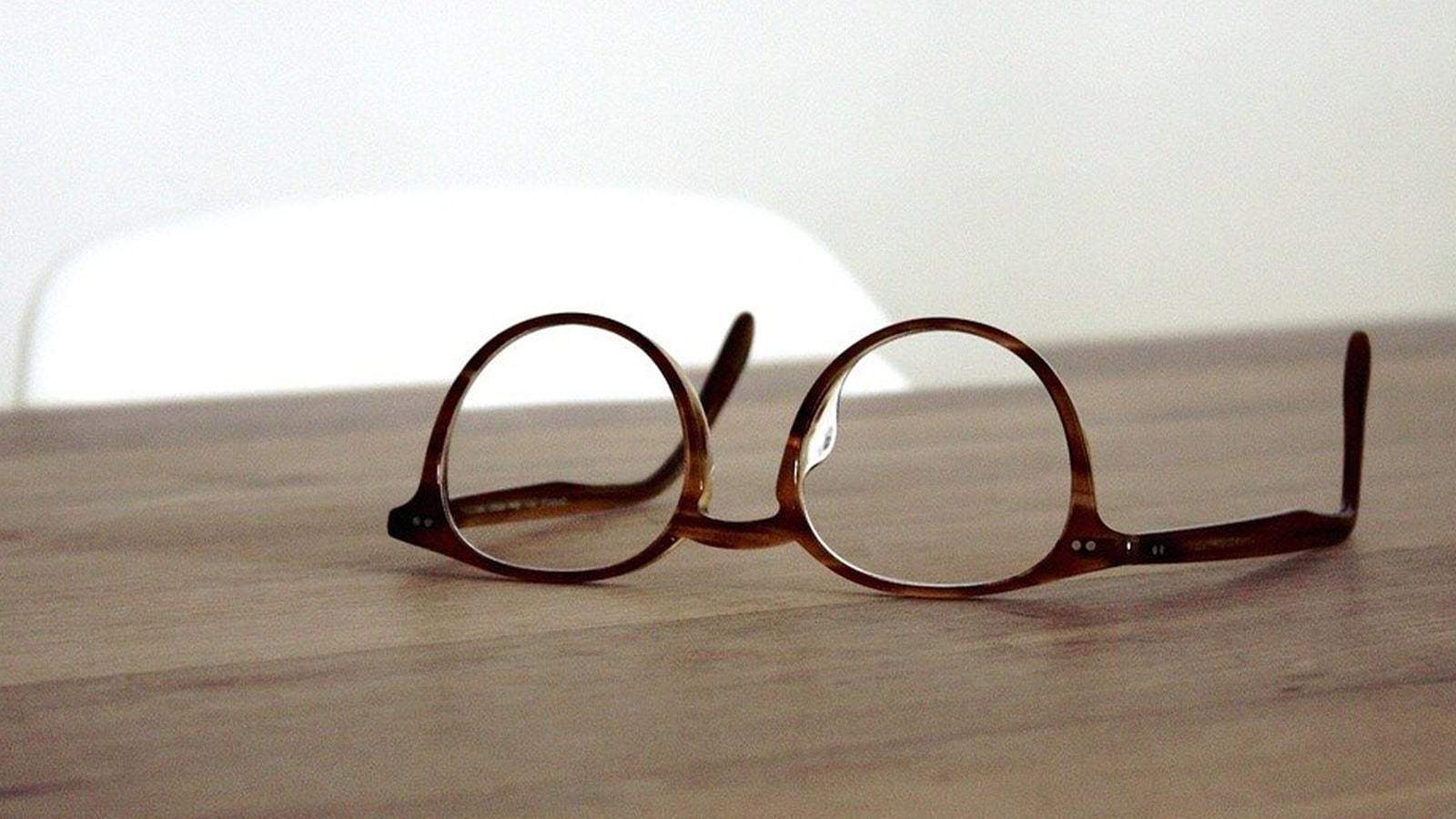 Seeing the Value in Laser Vision Correction
Nicka said she had heard about vision correction, but had never given it much thought. Then a close friend opened her eyes to the value of a vision correction procedure. When she found out he'd invested in it, it got her talking with her husband about what life could look like without glasses. Her husband, Aaron, got LASIK, and as Nicka saw how it transformed his life (and their finances!) she decided to go for it. 
She began to research the benefits of LASIK, including the financial ones. She learned that not only does LASIK "pay for itself" within five years for most people by ending the cycle of buying glasses and contacts, for some it is even sooner. She could see that she'd clearly get a return from her LASIK procedure investment – not just in crisp, clear vision but in no longer purchasing glasses. The costs of glasses add up quickly. Not only did she buy the frames and lenses, there was the matter of extra protection, scratch resistance, doctor visits, and copays. With glasses it felt like the expense was never ending. 
Nicka summed up her final decision to invest in LASIK like this: "Personally, what I did was calculate the total cost of everything from insurance, frames, and how often I purchased them. So on a low end if I purchased glasses that cost $250, and every six months got a new pair, that's easily $500 a year I was spending on continuing to have blurry vision." 
"Now, $500 a year for five years – that's $2,500 but that's JUST frames. I do believe as a consumer and financial coach it's good to have a visual representation of the lifetime value. Seeing how much a person spends over a period of time on glasses really put the value of LASIK into perspective."
If you're curious to see how much you spend on your glasses and contacts routine, check out our LASIK savings calculator here.
Curious to see if you may be a candidate for a vision correction procedure? The quick and easy way to get started on that research is by clicking the button below and taking our 60-second online test.


Customer Service Makes a Difference 
"I believe in customer satisfaction as the key to any business's success. That's what keeps you afloat. There are peak seasons and lows, but consistent customer service is what keeps the doors open," said Nicka. "Consumers work hard and deserve to feel that they are valued. When I rate-shopped to compare LASIK procedure prices, I went to a total of four businesses."
"I rated all of them from A to Z in the process. For example: ease of contacting them for an appointment, attentiveness and friendliness of staff, levels of cleanliness, technology, thoroughness, and the amount of confidentiality and communication they presented." For example, "I paid attention to if the staff stopped what they were doing to greet me right away when I walked in, and if they yelled patient names out into the lobby when they came to bring someone back."
When Nicka came to Kugler Vision for her VisionTrack Assessment, she was struck by Kugler Vision's attention to detail. "Kugler Vision is not the cheapest vision correction practice in town, but it's worth the investment. The aesthetics of the office, cleanliness, and newer technology alone made the investment worthwhile. The staff even asked me what my preferred music selection was, and on my procedure day, they took some photos for me to help capture the memories. All of this went a long way for me. This close attention to detail is what makes Kugler Vision the top at what they do."
One other detail that Nicka found helpful was that Kugler Vision is the only provider in Omaha to offer all seven vision correction procedures, so we were able to completely tailor the treatment to her unique needs. In the end, it turned out that PRK was the best fit for Nicka's unique eyes. So she proceeded with PRK vision correction instead of LASIK.
After her PRK procedure, Nicka shared a detailed and honest review of her experience with our team and we were touched by it. As a business, Kugler Vision is fully dedicated to customer satisfaction. In fact, it's one of our 10 core values! So when we hear feedback like this, it means the world. We knew Nicka had valuable insights and important things to say, and we're honored she agreed to share about her personal and PRK journey.

"The power of word of mouth goes far, and when I have great experiences with a business all I want to do is rave about them," said Nicka.

Life and Recovery After PRK Vision Correction 
After PRK, Nicka says she is enjoying having the freedom to do more things throughout the day without the constraints of glasses and contacts. "No more headaches from wearing my glasses too long. No more not being able to see at night! I have more time throughout the day to accomplish my never-ending to-do list. Before, I had to run all my errands during daylight and rush home before sunset to make sure I could see the road." said Nicka. "My favorite part of all is saving money from not having to pay for glasses or the upkeep of glasses eye exams."
As a wife, mother, and community leader, Nicka often finds herself putting everyone and everything else before herself. "I learned over the last couple of years that's unhealthy. It's important to take care of yourself. Self-care matters. Don't be afraid to invest in yourself like I did with PRK. I highly recommend vision correction to those who've ever considered it," she said. "Life is too short to live with regrets. So ditch the glasses and invest in you!"

Your Turn! Get a Fresh Start With Clear Vision
Are you feeling as inspired by Nicka's PRK journey as we are? If you're too busy, too driven, and too active to deal with the constant upkeep and hassles of foggy, slipping glasses or damaging contact lenses – come see our team of vision correction experts now.
It's time to invest in yourself. For more information on Nicka's transformative business, Budget to Success, click here. To invest in a new view of the world with crisp, clear vision, call the Kugler Vision team at 402-558-2211 today, or book your VisionTrack Assessment online now. We can't wait to see you!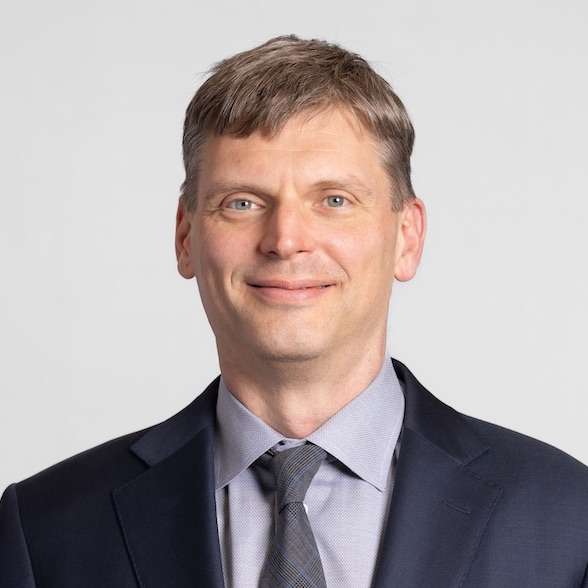 Lance Kugler, MD, is a specialist in LASIK and vision correction surgery and CEO of Kugler Vision. A proud Omaha native, he is passionate about improving lives through clear vision. Dr. Kugler serves on several national boards, and his practice is recognized internationally as a center of excellence. Dr. Kugler is one of the original founders of the Refractive Surgery Alliance, an international organization comprised of over 350 of the world's leading vision correction surgeons; he also served as its first president. In 2019, Dr. Kugler was selected as a TEDx speaker, and delivered a talk in Omaha about the worldwide epidemic of nearsightedness and refractive solutions. Dr. Kugler is an Associate Professor of Refractive Surgery at the University of Nebraska Medical Center's Truhlsen Eye Institute, has been published in many medical journals, and participates in numerous clinical studies to advance the field of vision correction surgery. Additionally, Dr. Kugler is proud to be a Board Certified Fellow of the World College of Refractive Surgery & Visual Sciences. Dr. Kugler and his wife are proud parents to five active kids. When he has a spare moment, he enjoys skiing, tennis, travel, and fine coffee.