Don't Be Confused about Your Near Vision Changes
Near vision changes happen to all of us. If you're not sure what this is, just picture the man holding his restaurant menu as far away as his arm will let him. You know, it's when you suddenly can't see the ingredients on the back of a product, read your latest text message, or you start to have trouble seeing the dashboard of your car clearly. Have you ever wanted to do this to your smartphone? This inevitable condition has many names: presbyopia, aging eyes, near vision changes, and Dysfunctional Lens Syndrome.
There are lots of questions about this including the why, the what, the when, and the how. Let us answer all these questions and more, so you won't be confused about your near vision changes.
What Causes Near Vision Changes
As we approach the magical age of about 40, all of a sudden reading becomes more difficult. Seeing most things in our near vision gets problematic. One hundred percent of people will have some form of near vision changes. We begin to need reading glasses for near vision tasks and bifocals to see at multiple distances.
Inside our eyes, we have a lens which acts much like a camera lens: it allows light to enter and focus on a particular object. When we are young this lens can change focus naturally which allows us to see clearly at different distances. This is known as accommodation. Just like our knees cannot bend as easily as they used to, as we age the lens in our eyes hardens and becomes less flexible. The ability to re-focus is no longer so easy.
Where once it was a simple task to drive comfortably and then look down at your dashboard to check the time, now your lens cannot re-focus and function as effortlessly.  This condition is known as presbyopia and is the first phase of Dysfunctional Lens Syndrome or DLS.
Dysfunctional Lens Syndrome
We are sorry to give you the bad news but no matter your age, you already have DLS.  It is a progressive syndrome that begins at birth. We just don't notice any major changes in our vision until we are about 40 years old. Over time the lens becomes less functional.
The first phase of DLS has already been described. This is where we need reading glasses or bifocal lenses to focus correctly at all distances. Phase two typically occurs in your late 40s or early 50s. The proteins which comprise your lens begin to become discolored and turn yellow. This causes some glare, occasional blurriness, and reduces your overall clarity of vision, particularly at night. Phase three, otherwise known as a  cataract, occurs later in life.
Cataracts are caused by a yellowing and darkening of the crystalline lens which leads to poor vision quality. The cataract must be removed in order to restore good vision quality.
Dysfunctional Lens Replacement
Here comes the good news. You now have the ability to replace your dysfunctional and cloudy lens with clear intraocular lens (IOL) implants. If you replace your lens in DLS stage 1 or 2 then you are able to reduce your need for glasses and also eliminate the possibility of developing a cataract.
This amazing lens technology allows a specialist like Lance Kugler, MD to replace your lens with one which will give you not only the near vision but also the  intermediate and distance vision you want for the rest of your life. Just this past February, Lance Kugler, MD implanted the first extended-range multi-focal IOL in Nebraska. This new range of IOL options will allow patients to have an increased range of clear vision and may be customized to each patient's individual needs.
Post LASIK Patients
If you had LASIK surgery performed while in your 20s or 30s, your distance vision will remain stable, but you will still experience the same near vision changes that occur in everyone due to Dysfunctional Lens Syndrome. There is no connection between DLS and your LASIK results, meaning LASIK does not cause DLS nor does it fix DLS. People who have had LASIK in the past are often very good candidates for a Lens Replacement procedure once they are in their early 50s.
Reclaim Your Freedom
You don't have to be visually restricted by a cataract, near vision changes or Dysfunctional Lens Syndrome any longer.  You can have the freedom to see near and far without glasses or contacts for the rest of your life.
Choose the professional team at Kugler Vision to enjoy your life in focus. Contact us to make an appointment and find out when and if a lens replacement is a good option for you.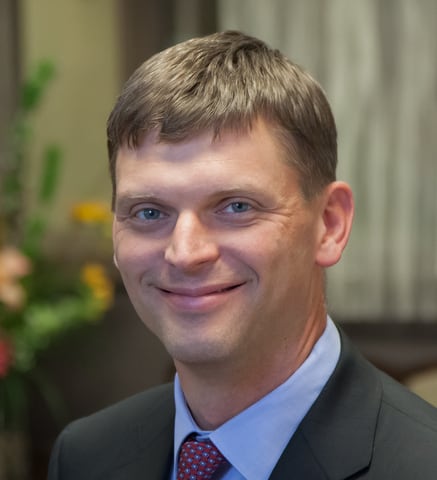 Lance Kugler, MD, is a specialist in LASIK and vision correction surgery and CEO of Kugler Vision. A proud Omaha native, he is passionate about improving lives through clear vision. Dr. Kugler serves on several national boards, and his practice is recognized internationally as a center of excellence. Dr. Kugler is one of the original founders of the Refractive Surgery Alliance, an international organization comprised of over 350 of the world's leading vision correction surgeons; he also served as its first president. In 2019, Dr. Kugler was selected as a TEDx speaker, and delivered a talk in Omaha about the worldwide epidemic of nearsightedness and refractive solutions. Dr. Kugler is an Associate Professor of Refractive Surgery at the University of Nebraska Medical Center's Truhlsen Eye Institute, has been published in many medical journals, and participates in numerous clinical studies to advance the field of vision correction surgery. Dr. Kugler and his wife are proud parents to five active kids. When he has a spare moment, he enjoys skiing, tennis, travel, and fine coffee.