ASK THE DOCTOR: Night Vision Symptoms
Q: Why do I see halos or starbursts around lights at night?
A: Bright glow or rings around lights at night, starbursts around headlights, or a slight blurring or ghosting of a street light are all night vision symptoms. You might be surprised to learn that most people have some form of night vision distortions. Most are mild and not at all troubling, but for some people, the degree of visual distortion at night represents a safety hazard, particularly when driving in the dark.
Q: What causes night vision symptoms?
A: It has to do with the inherent imperfections of the cornea and lens – the parts of the eye light passes through to project images onto the retina. Since there is nothing perfect about the body, there are imperfections on the cornea and lens. These imperfections impact the eyes ability to focus light with precision, the result can be the glare, halos, starburst vision and ghosting of night vision symptoms. These may also be caused by certain eye conditions, including cataracts.
Q: When should I see an ophthalmologist about night vision symptoms?
A: If you have a sudden onset of significant visual symptoms including starbursts at night, please make an appointment at our clinic, so we can rule out serious and possibly vision or even life-threatening medical conditions. Visual symptoms can be managed in several ways, including:
Eye exam to diagnose a possible cataract.

Prescription eye drops.

Artificial tears to treat dry eye.
Q: Will LASIK help me with night vision symptoms?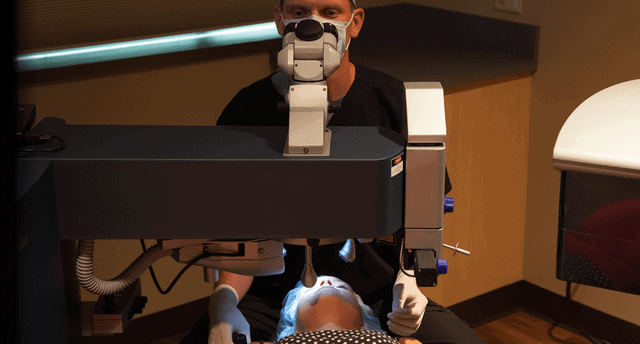 A: Today's advanced LASIK treatment profiles are able to deliver a more precise vision correction that can help address the higher order aberrations that contribute to vision quality. In fact, many people who choose to have LASIK surgery report their visual symptoms such as glare and halo after surgery are eliminated or noticeably better than they were with eyeglasses or contact lenses prior to surgery. Just like any surgery, there are risks with LASIK to be aware of in order to make an informed decision. LASIK is an excellent procedure with an extremely low – less than 1 percent – risk of significant, sight-threatening issues – this is far less than the potential problems associated with contact lens use. During your initial consult at Kugler Vision in Omaha, you should come prepared to discuss not just your vision with Lance Kugler, MD, but the quality of your vision, including your existing visual symptoms such as glare, halos, seeing starbursts around lights at night as well as your goals and desires with LASIK.
Take Our 60-Second LASIK Quiz to Discover Which Vision Correction Options May Be Ideal For You!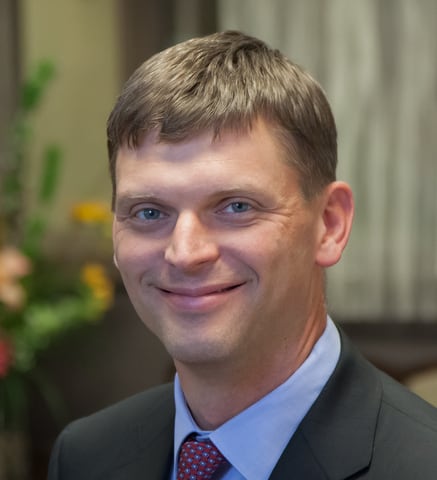 Lance Kugler, MD, is a specialist in LASIK and vision correction surgery and CEO of Kugler Vision. A proud Omaha native, he is passionate about improving lives through clear vision. Dr. Kugler serves on several national boards, and his practice is recognized internationally as a center of excellence. Dr. Kugler is one of the original founders of the Refractive Surgery Alliance, an international organization comprised of over 350 of the world's leading vision correction surgeons; he also served as its first president. In 2019, Dr. Kugler was selected as a TEDx speaker, and delivered a talk in Omaha about the worldwide epidemic of nearsightedness and refractive solutions. Dr. Kugler is an Associate Professor of Refractive Surgery at the University of Nebraska Medical Center's Truhlsen Eye Institute, has been published in many medical journals, and participates in numerous clinical studies to advance the field of vision correction surgery. Dr. Kugler and his wife are proud parents to five active kids. When he has a spare moment, he enjoys skiing, tennis, travel, and fine coffee.