Want Longer, Fuller Lashes?
You deserve to look and feel your very best. If you've been noticing that your eyelashes appear thin, or that they aren't as long as you'd like, you may be considering a drastic measure like eyelash extensions. Eyelash extensions are costly and, if done improperly, can lead to tearing out natural lashes – the exact opposite of what you want.  
Knowing that your eyelashes are full and healthy is part of looking and feeling your best. That's why we are now offering Alphaeon Beauty Eyelash Serum for longer, thicker eyelashes, at Kugler Vision in Omaha, Nebraska, with no prescription necessary. In addition to offering a wide range of lifestyle-enhancing procedures, like LASIK vision correction, we now offer this wonderful way to enhance your lashes. Treat yourself to healthier, plumper eyelashes with this rejuvenating treatment, and your vision won't be the only thing that feels new.
At Kugler Vision, we focus on thorough and holistic vision care, partnering with you to support your lifestyle and future goals so you can get the most out of life. We want you to be the best you can be.   
Treat Yourself
Now you can turn back the clock on your lashes. Eventually, everyone's eyelashes thin. This frustrating but natural part of aging has a simple cause. As you age, eyelash follicles, which are the openings in the skin where the lashes grow, can slow or stop in the production of new eyelashes. Alphaeon Beauty Eyelash Serum hydrates and conditions lashes, resulting in the appearance of longer and thicker eyelashes.
The Alphaeon Beauty Eyelash Serum is applied with an applicator brush, which allows you to simply glide on the serum at the base of your upper eyelids once a day.    

See Results in Just 28 days
Users noticed an improvement in the appearance of their eyelashes in only 28 days. Clinical data from the Eyelash Serum Consumer Perception Study showed that in just eight weeks of use, 80 percent of the women in the study agreed that the serum improved their overall lash appearance, with 72 percent saying that their lashes appeared less sparse. Meanwhile, 76 percent agreed that their lashes seemed thicker and fuller, for a more conditioned appearance.
The bottom line? For fuller, healthier lashes, Alphaeon Beauty Eyelash Serum is the clear choice. Goodbye eyelash extensions! Results have shown Alphaeon's serum to be just as effective, or even more so, than LATISSE. Plus, it has no side effects and is just a fraction of the cost, at $110.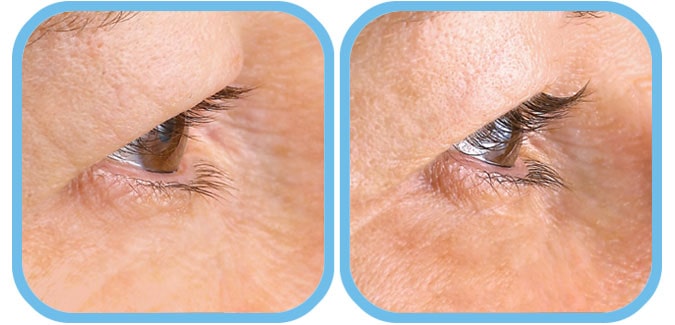 Refresh and Rejuvenate
Your eyes are your window to the world. Frame them with long, full, and beautifully healthy lashes. Why not do a little something just for you?