Mike Stuntz, MD
Why Did You Choose Refractive Surgery as a Specialty?
"My interest was sparked during many hours of refractive surgery training completed during residency. Observing firsthand the impact on the lives of patients and their joy over the improvement in their vision led me to the field. I am extremely excited about providing this opportunity for our patients."
Professional Life
Patients can anticipate a calm, focused, and friendly experience when dealing with Mike Stuntz, MD for their refractive surgery. A personal approach that puts both patient and physician at ease during the surgical process has been successful for Dr. Stuntz throughout his career and seems to be appreciated by former patients and family in their numerous comments and return visits.

A former golf professional, Dr. Stuntz has always enjoyed helping others improve at their chosen passion. His transition to medicine seemed a natural progression that allowed him the chance to impact an even broader range of his patients' day to day activities.
His current interest lies in furthering the effectiveness of presbyopia treatment with extended depth of field intraocular lenses and he looks forward to participating in upcoming clinical trials of these devices.
Personal Interests
He and his wife Natalie reside in Omaha with their 3 children. They enjoy many outdoor activities and the family continues to explore its burgeoning interest in the game of golf at his very subtle suggestion.
Education
Dr. Stuntz is a Council Bluffs, Iowa native and attended the University of Nebraska – Lincoln for undergraduate coursework. He graduated from The Ohio State University Wexner College of Medicine and completed both his medical internship and ophthalmology residency at the University of Nebraska Medical Center in Omaha where he served as Chief Resident.
Curriculum Vitae
EDUCATION and TRAINING
Ophthalmology Residency, University of Nebraska Medical Center, June 2018
Internal Medicine Internship, University of Nebraska Medical Center, July 2014 – June 2015
M.D., Ohio State University Wexner College of Medicine, May 2014
B.S., Professional Golf Management, University of Nebraska-Lincoln, May 2009
PUBLICATIONS
Gould L, Stuntz M, Giovannelli M, Ahmad A, Aslam R, Mullen-Fortino M, Whitney JD, Calhoun J, Kirsner R, Gordillo GM. Wound Healing Society 2015 Update on Guidelines for Pressure Ulcers. Wound Repair and Regeneration. 2016 Jan-Feb;24(1):145-62.
McKenney A, Golitko C, Bhalakia A, Simon K, Hrapcak S, Kazembe P, Kim M, Bvumbwe M, Munthali A, Machika M, Stuntz M, Hann M. Clinical Reference Guide for Management of HIV in Children. Publication for Malawi Ministry of Health, 2011.
ACTIVE RESEARCH and PENDING PUBLICATIONS
Gupta V, Nguyen QD, LeHoang P, Herbort CP. The Uveitis Atlas. Springer Books India. Expected date of publication Spring 2018. Chapter contributor: The Normal Uvea.
Havens SJ, Stuntz M, Kedar S, Gulati V, Shan F. Evaluation of the Retinal Nerve Fiber Layer in Athletes at Risk of Concussive and Subconcussive Head Injury. In progress.
ACTIVITIES and HONORS
Member – Refractive Surgery Alliance

Member – International Society of Refractive Surgery

Chief Resident, Ophthalmology. University of Nebraska Medical Center, 2017-18.

Global Health Elective, Baylor International Pediatric AIDS Initiative, Lilongwe, Malawi, July-August 2011.

Selected participant, Medical Education in Community Orientation Program, University of Iowa Carver College of Medicine, May – June 2011.

Student-Athlete, University of Nebraska Football, 2001 – 2005.

Scholarship Recipient, University of Nebraska Football, 2001 – 2005.

Nine-time recipient, Big 12 Commissioner's Honor Roll for Academic Excellence, 2001 – 2005.

Academic All Big 12, 2005.
COMMUNITY INVOLVEMENT 
Black Family Health and Wellness Association Volunteer — Glaucoma screening, March 2017.

Columbus Food Bank, Vaccination Awareness, April 2013.

Tyson Center Flood Control, Sioux City, IA, June 2011.

Tar Wars Tobacco Free Education Program, February 2011.

People's Health Center, February 2009 – August 2009.

Nebraska Youth Football Day, March 2008.
PREVIOUS PROFESSIONAL EXPERIENCE
Athletic Department Mentor, University of Nebraska-Lincoln. January 2008 – June 2010.
Teaching Assistant, Human Physiology, University of Nebraska-Lincoln. Fall 2008.
Teaching Professional, GolfTEC. Omaha, NE. October 2006 – November 2007.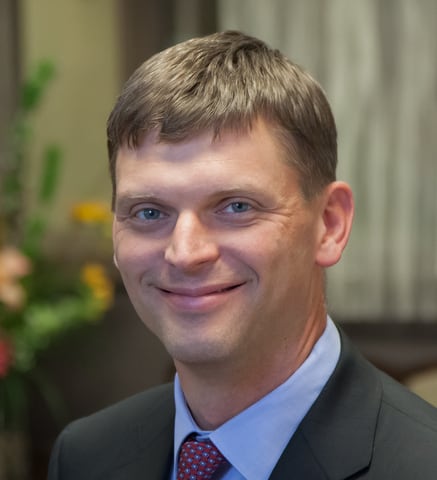 Lance Kugler, MD is the Founder and Physician CEO of Kugler Vision in Omaha, Nebraska. Following a year of specialty training, during which he performed over 1300 refractive surgical procedures, Dr. Kugler returned to Omaha to bring the latest state-of-the-art LASIK and cataract surgery technology to Nebraska. Dr. Kugler serves as Director of Refractive Surgery for the University of Nebraska Medical Center, where he is in charge of resident education and research programs to advance the field of refractive surgery.